Part two of a two-part series
The new school year means some changes for both public and charter schools in Flagstaff. With mandatory double recesses and structured outdoor playtime for kindergartners, here's an overview on what students' favorite part of the day looks like this year.
ELEMENTARY SCHOOLS
In April, Arizona Gov. Doug Ducey signed Senate Bill 1083, which requires public and charter elementary schools in Arizona to provide at least two recesses per day for students in first through third grade. Full-day kindergartners are also required to have two recesses a day, while half-day kindergartners are now required to have at least one. Next year, the law will expand to require two recess periods for fourth- and fifth-grade students as well.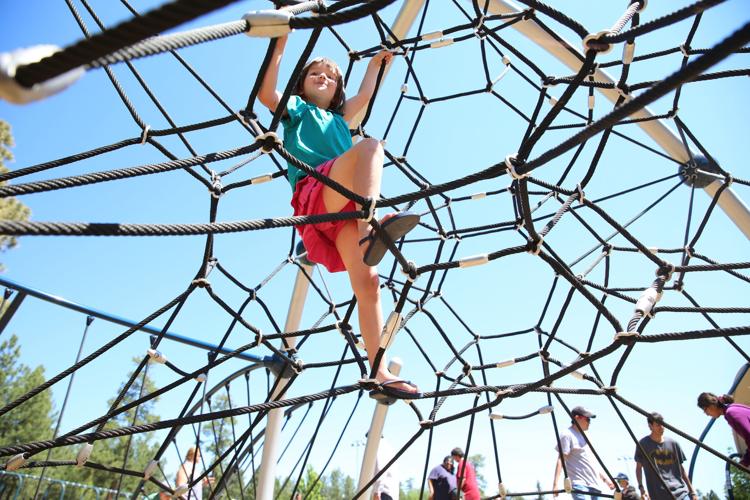 It is up to the schools to decide when in the day these recess periods take place. A physical education class can count for one of the two recesses and there is no requirement yet for the length of the second recess period.
Many Flagstaff Unified School District and public charter schools had started implementing double recesses for their students prior to the new law, while others were still at the bare minimum.
CHARTER
For two years, Montessori Charter Schools of Flagstaff's Switzer campus has had an early morning outside recess for students in addition to 30 minutes around lunchtime. Head of schools Kim Loaiza said that the Montessori philosophy highly values nature and the amount of time students spend outdoors.
"We try to have as much outside time as possible," Loaiza said.
The Montessori elementary school has an outside learning area where students can sit in a circle on tree stump seats and engage in lessons. Montessori teachers also have the option of taking their students on quick runs around the playground if they need breaks during work time.
"Montessori education allows for freedom of movement, which lends to the development of focus and concentration," Loaiza said.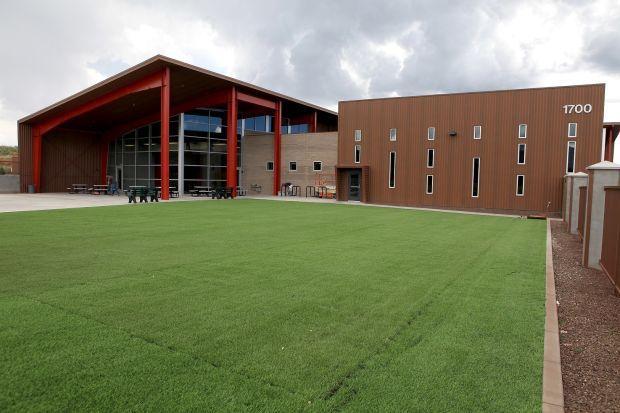 Across the mesa from Montessori is BASIS, whose website states that its "innovative integration of courses and content supports an accelerated rigor and pace." So how does the highly academic-centered K-12 incorporate recess time for its younger students?
BASIS head of school Corey Hartman said that their kindergarten through third-grade students were already in compliance with the new bill. It helps that younger students there have a 30- or 40-minute P.E. period once a day. However, BASIS will need to update its recess policy for the fourth- and fifth-graders next year.
PUBLIC
For public school, recess time is all about balance. Assistant Superintendent Mary K. Walton said she has been on board with FUSD having two short recesses (each at least 15 minutes long).
Extending recess time too long, however, can be problematic, Walton said. Arizona public schools need to reach a certain amount of instructional hours (712 for grades 1-3 and 890 for grades 4-6). Recess doesn't count as instructional time outside, although programs like P.E. and FitKids do. Senate Bill 1083 also mandates that school days cannot be extended to fit in recess schedules.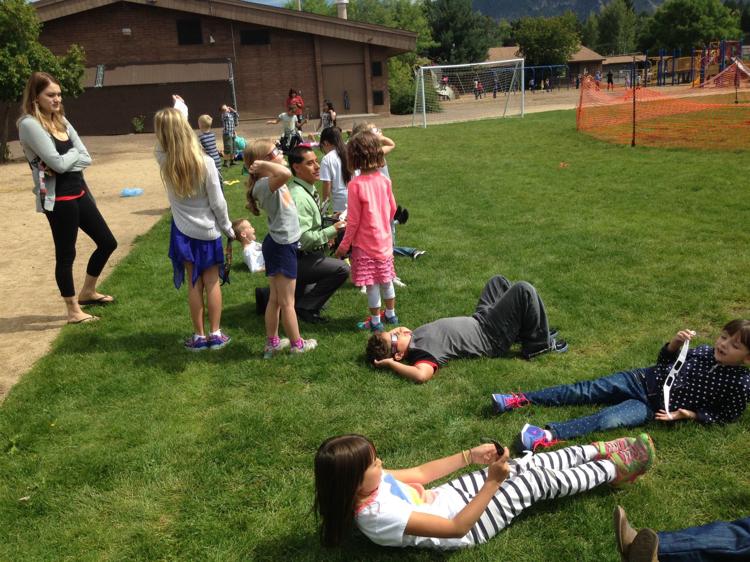 You have free articles remaining.
Kinsey Inquiry and Discovery School, a public magnet elementary near Northern Arizona University, has had two recesses for all of their students the past few years. Principal Tammy Nelson said that Kinsey has one recess around lunchtime, and one recess either in the morning or afternoon depending on when each class has art, music and P.E. specials scheduled.
Nelson believes that these twice-a-day "brain breaks" have been imperative for both students and staff to de-stress and re-focus.
"Sometimes I need to take a break and stretch my legs too," she said.
KINDERGARTEN
Kinsey Elementary and a few other FUSD schools are participating in a new program for their kindergarten classes.
This "experimental new way of constructive play" is a way for teachers to incorporate lesson plans into structured time outside, Nelson said.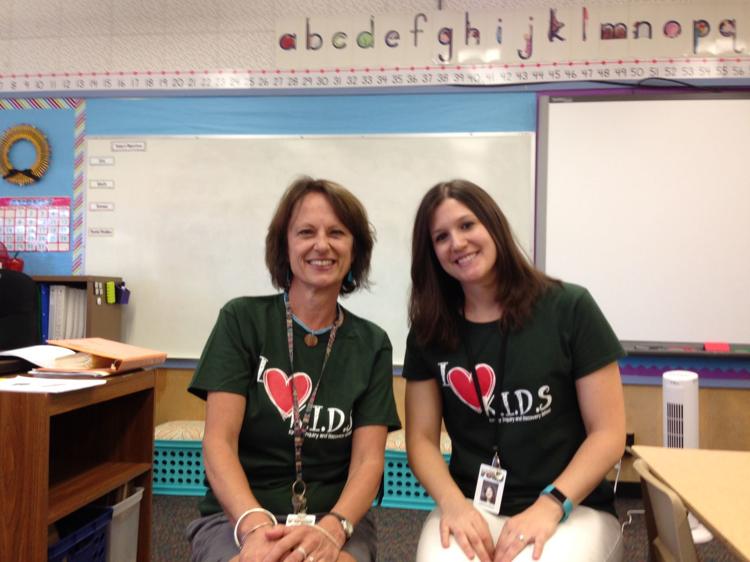 Nina Andersson, who has been teaching kindergarten at Kinsey for nearly two decades, is a strong proponent of the program. The increased focus on outside learning time for the 5-year-olds was initiated as part of "The Kindergarten Experience" professional development group she is a part of, which specializes in brain-based learning. It also goes hand-in-hand with Kinsey's magnet program, which focuses on taking advantage of Flagstaff's environment, partnering with local programs such as Lowell, NAU forestry and Willowbend.
Kindergartners in schools that offer this program can spend three significant chunks outside during a school day with the two recesses allotted for free time, and the 20-40 instructional minutes for outdoor learning. (Since the state mandates kindergartners only need a half-day requirement of 356 instructional hours, and all FUSD schools have full-day kindergarten, there is plenty of extra time for recess.)
The kindergartners at Kinsey will use their outdoor area to explore the environment and learn about the Colorado Plateau. Andersson said she will teach her class about the ponderosa pines soon.
They will get to "look at and feel the pines – all that good stuff," she said. Andersson believes using all the senses in different ways is immensely important for that age. She also noted that extra outside time helps cut down on behavior problems and helps with academic learning.
"Research has really shown that if students have regular recess, it helps their academic learning. It's really a no-brainer," Andersson said.
SECONDARY SCHOOLS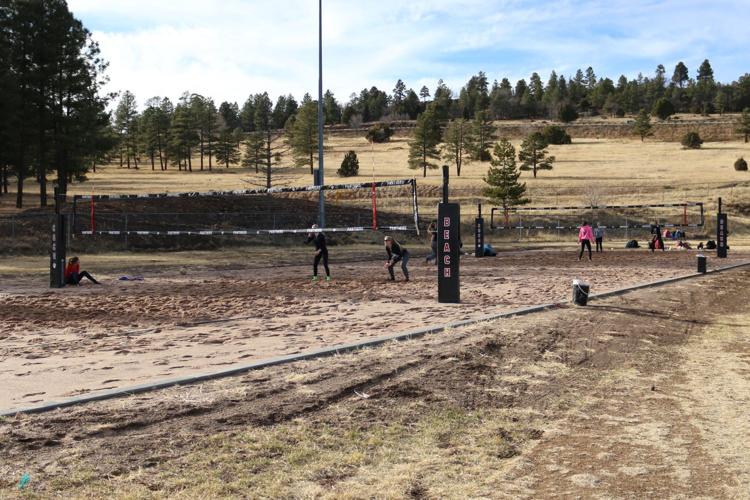 Although middle and high schools within FUSD don't have recess requirements, many open their fields and gyms for students during lunchtime.
Students at Coconino High School can bring their food to the gym during lunch and play basketball after eating. The courtyards are also open when the weather is nice during lunch for students who want to eat outside and run around a little.
At Sinagua Middle School, Principal Tari Popham said that despite not having an actual recess time like elementary schools do, the students see no shortage in exercise during the day with P.E. classes. Popham, who used to be a gym teacher, is excited that Sinagua "is able to offer such a large amount of P.E. electives" on top of the once-a-day requirement. Students can sign up to take sports and fitness, dance, weight training and outdoor education classes.
Meanwhile at Coconino High, students can opt to break up their school day with yoga or aerobics classes.