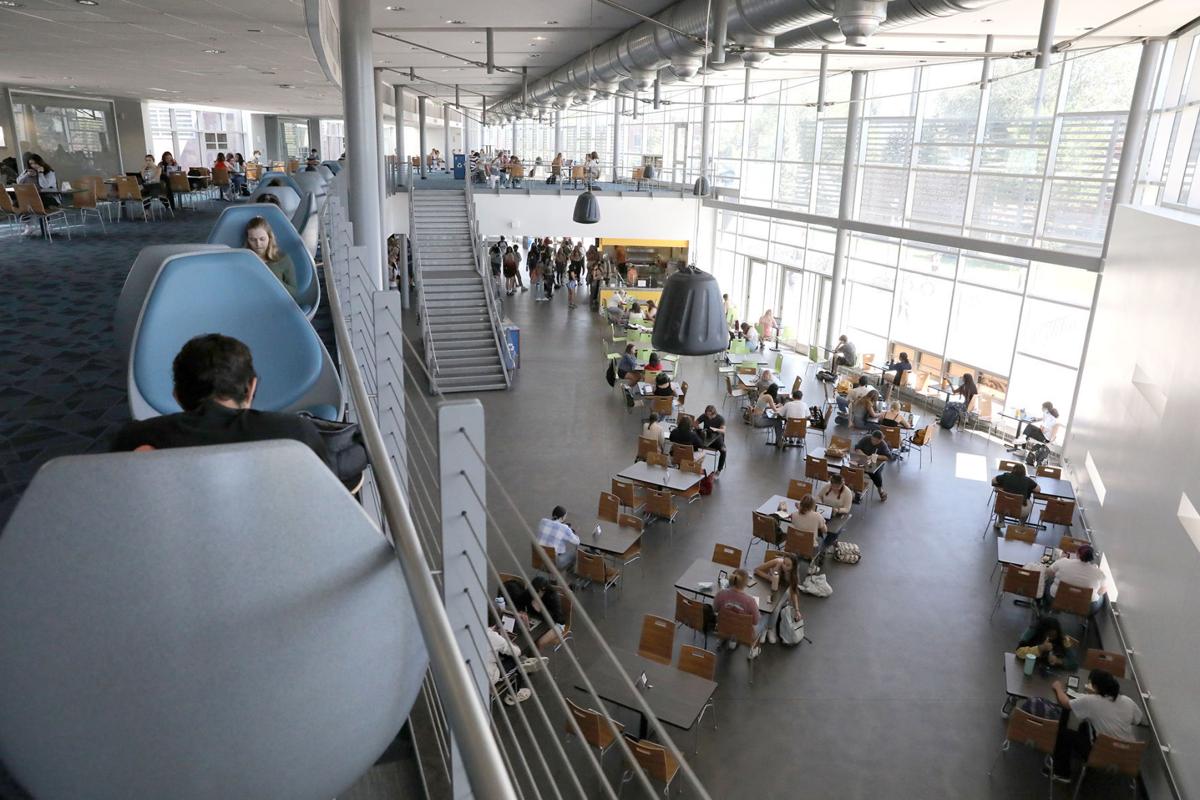 Northern Arizona University released its 21-day enrollment census last week with slightly lower numbers than last year. Graduate enrollment was up slightly according to the Sept. 14 report, but overall the numbers were similar to those reported for the 2020/21 school year.
The overall enrollment for the fall 2021 semester is at 28,718 students, with 24,168 undergraduates -- and 19,165 undergraduate students learning on campus this fall.
The number of students on NAU's campus has been fairly similar since 2017, with a slight dip coinciding with the pandemic, according to an Arizona Board of Regents (ABOR) report for the 2021 fiscal year (through the 2020/21 school year). Last year's 21-day total enrollment was 19,298 students, slightly lower than the average of 20,544 over the previous four years. The university's website lists a total enrollment of 29,566 students in 2020.
A total of 5,627 NAU students are enrolled online, down from 5,942 in 2020. This number includes online and personalized learning as well as international students studying from their home country. NAU has listed a total of 626 international students enrolled on a student visa this semester.
The ABOR report shows increasing enrollment at NAU through 2019. Since the pandemic, student enrollment at the university has steadily decreased. Both the rise and decrease were fairly gradual, however, averaging a gain of 735 students each year from 2011 to 2019 and an average loss of around 783 students from 2020 through the current semester. The report also shows that since 2019 the university has not been meeting its enterprise goals, being 3,150 under in 2021.
The peak total shown in the report was 31,066 students in 2019.
Slightly more graduate students are enrolled at NAU this semester than at this time in 2020 (4,550 compared to 4,338). This is continuing a slight increase since 2017, according to the ABOR report, with an average of 140 additional graduate students per year.
NAU President José Luis Cruz Rivera recently announced that the university is beginning work to develop a new strategic plan through 2025. The overall goal for the plan is to provide "equitable postsecondary value" to its students. 
The university is still in the process of developing the plan, most recently announcing facilitators on Sept. 9. A draft is expected to be finished by the end of the fall semester. NAU will also publish a 45-day enrollment count in mid-October.