When the Red for Ed movement began in 2018, educators listed five demands they wanted to be met: a 20% raise for all teaching and certified staff; competitive wages for all classified staff; returning school funding to 2008 levels; no new tax cuts until Arizona per-pupil spending reached the national average; and yearly raises until Arizona teacher salaries met the national average.
A little over a year later, Coconino High School English teacher Derek Born said two demands have been partially met, but overall not enough has changed.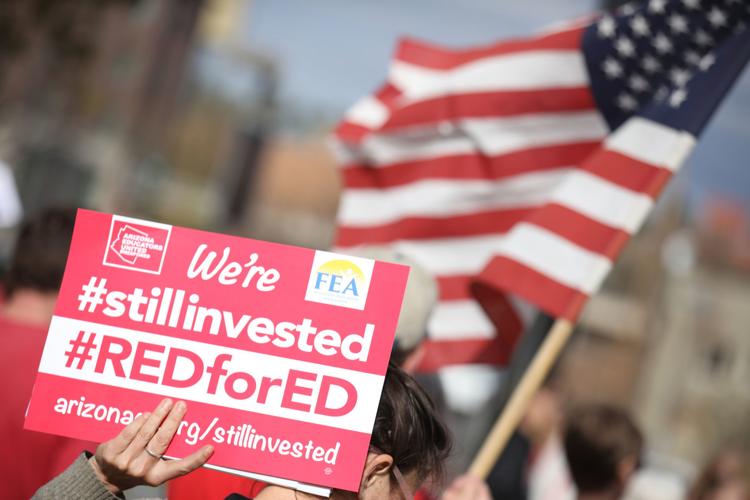 Born said the 20% salary raise and returning school funding to 2008 levels are the two demands that have been partially addressed.
"[Governor Doug] Ducey then, under pressure from our activism last year, released what he calls his 20 by 2020 plan. So the idea is to give a 20% raise to teachers by 2020, a three-year plan," Born said. "Restoring the funding to 2008 levels, that's underway. The 10% [Ducey] gave last year restored a chunk of funding -- it was $240 million statewide -- but it's going to take a couple more years before we would get there at the rate we are going."
Born raised concerns about actions to increase teacher salaries. He said the first issue is that it is a three-year plan and another issue is that not all educators qualify for the raise.
"It only counts classroom teachers as educators," Born said. "Counselors, nurses, librarians, licensed professionals, occupational therapists, physical therapists, speech language pathologists, psychologists -- they work with students every day and none of them are considered educators by the way [Ducey] defined his plan, so it's kind of a gimmick."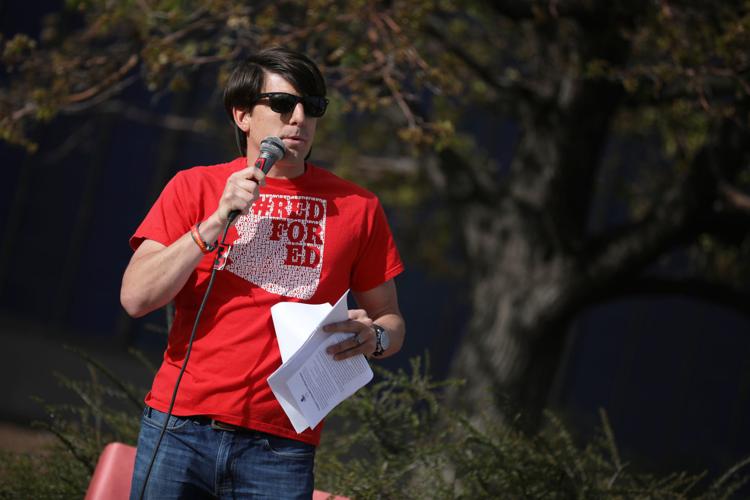 You have free articles remaining.
Kelley Fisher, a kindergarten teacher at Las Brisas Elementary School in Deer Valley, was one of about 100 people at a May 3 Red for Ed rally at Flagstaff City Hall. She hoped educators and community members could reengage with the movement, she said. 
"Although we made some strides last year with our walkout, it wasn't enough," Fisher said. "We still have buildings that are falling apart, we still have curriculum that's being held together with duct tape and we still have overcrowded classrooms. Many of them are being taught by non-certified teachers because we are missing 1,700 certified educators."
Fisher said since the Red for Ed movement started, she hasn't seen a lot of changes at Las Brisas. She said as an educator it is her job to impact the lives of students in positive ways; however, a lack of funding forces many educators to front the cost of providing for students themselves.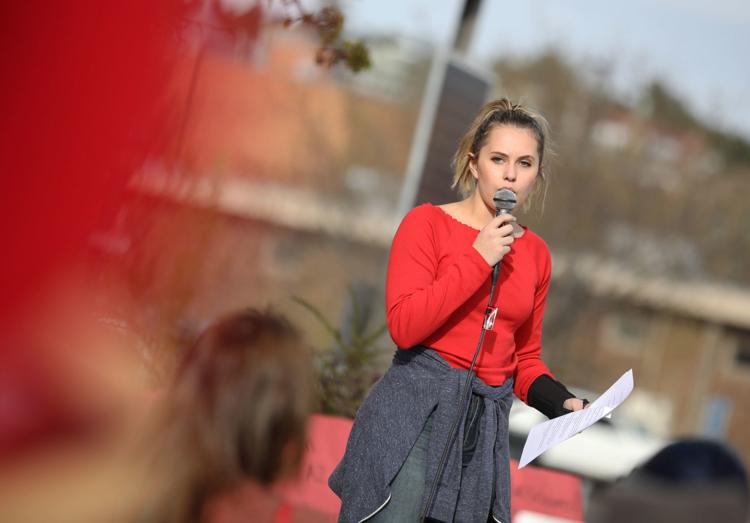 "This year I spent almost $2,000 out of my own pocket just on school supplies because our districts are having to cut the funding that goes directly to our schools that our schools would normally use to buy supplies," Fisher said. "That's what we do, that's part of why we're educators, because we have that innate sense to take care of our students."
Fisher said she used to buy backpacks and school supplies for her students that came to school with almost nothing when she was a teacher with the Glendale Elementary District. She also kept clean clothes, a washcloth and a comb in her classroom for students who needed them. Fisher said she knows teachers who buy food for students to have on the weekends because they are not able to get a free and reduced lunch at school. 
Basis Flagstaff teacher Neal Barnett said the next goal for Red for Ed is to reach out to the parents of students. Barnett said he spoke to local business owners to inform them of what the Red for Ed movement stands for. He said the Flagstaff community is in support of the movement, but there has been some backlash from non-supporters.
"The negative part over the past year has been the backlash against Red for Ed from different groups that, to be honest, I think are threatened by how much power Red for Ed seemed to garner in such a short amount of time," Barnett said. "It's a negative, but in a way it was inevitable and in a way it almost justifies how much we were able to accomplish."