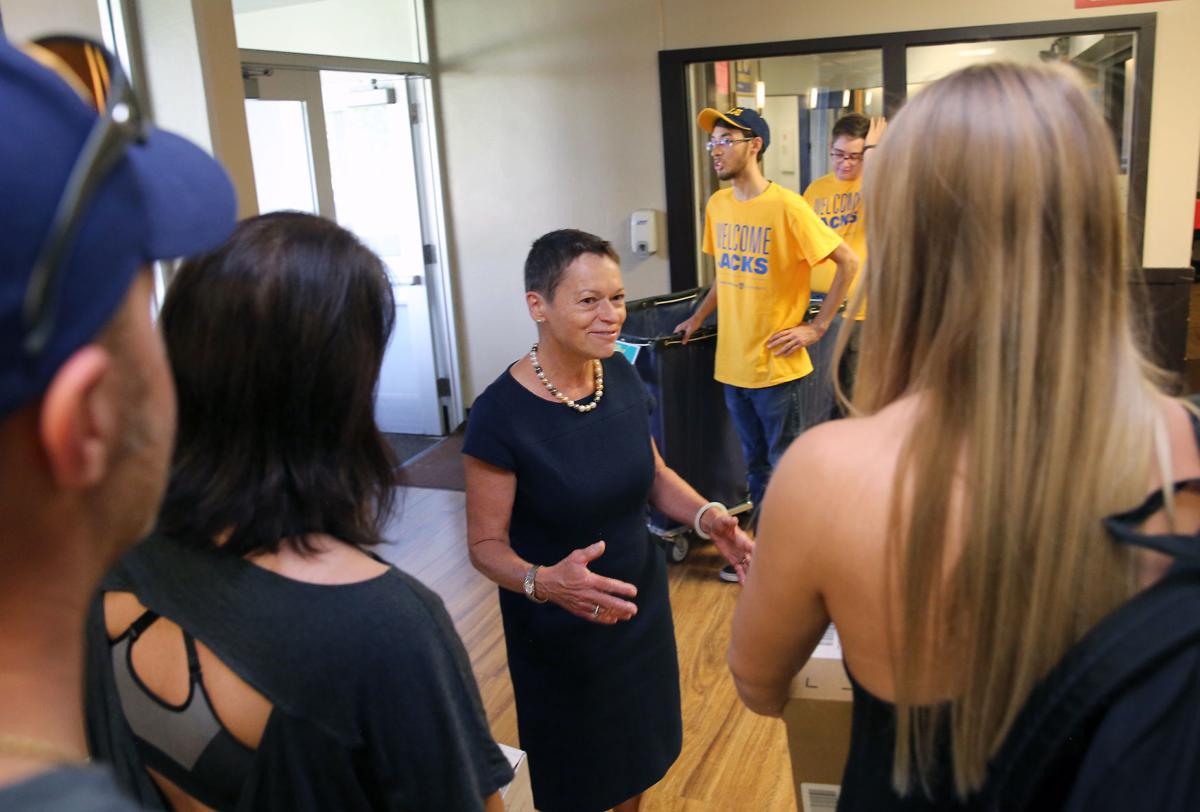 Northern Arizona University student workers will be getting a raise this year, but it won't be the same as Flagstaff's minimum wage and they'll have to wait until nearly the end of October to receive it.
NAU President Rita Cheng released a statement Sept. 1 saying that the university will increase the wages of the lowest-paid student and temporary employees to $8.50 an hour. The current lowest-paid student wage is $8.05 an hour, the old Arizona minimum wage that was in effect before Proposition 206 raised the minimum wage to $10 an hour in January for everyone but state and federal employees. The Flagstaff minimum wage is currently $10.50 an hour due to local Proposition 414, but that also exempts state and federal workers. The NAU wage increases go into effect on Oct. 23.
NAU student Arial Alvarez and Ashley Wickham said they don't have jobs on campus and hadn't heard of the increase in wages. They also didn't know that the university is exempt from the state and local wage laws and is only required to meet the federal minimum wage of $7.25 an hour.
"It's weird that it's less," Alvarez said. "I think it should be at least the (new) state minimum."
Wickham pointed out that a student working at a restaurant on campus would be making less than a student working at a restaurant off campus.
"In that case, I'd rather work off campus," she said.
Students Bella Plumb and Lauren Bolten were also surprised by the news of the increase in wages and the difference between the university's and local and state wage levels. Both thought the student wage should be at least the state minimum.
Bolten said she was considering getting a job on campus, but the lower wage didn't scare her off.
"They base things off your class schedule, which is really convenient," she said, referring to most of the jobs on campus. "I kind of feel that it should be at least $10, but if you're only working two days a week…"
In her statement, Cheng stated that the increase in student wages will give approximately 25 percent of student employees a raise.
"Though NAU is only required to follow the federal minimum wage of $7.25, a higher starting rate better balances the economic needs of our student workers, while preserving the number of student jobs we can offer at NAU," she stated.
The university is also increasing the wages of at least 100 regular full-time employees from $10.50 to $12 an hour, a 12 percent increase, according to Cheng. The increase in pay will go toward mostly custodians and groundskeepers, she said. And will bring their "salaries more in line with rates paid by major employers locally."
In her statement, Cheng said the NAU wage increase was a recommendation from a committee put together to look at the university's wage structure.