Three Flagstaff residents are running for two Flagstaff Unified School District Governing Board seats this fall. On the Nov. 6 ballot will be Ann Dunno, Philan Tree and Carol Haden.
On Tuesday night, the three candidates participated in a forum at Coconino High School and answered questions written by the Flagstaff Education Association, which is made up of FUSD teachers, and audience members in front of a turnout of about 30 people.
The forum opened with each candidate introducing themselves and talking about their relevant qualifications and why they are running.
CANDIDATE BACKGROUNDS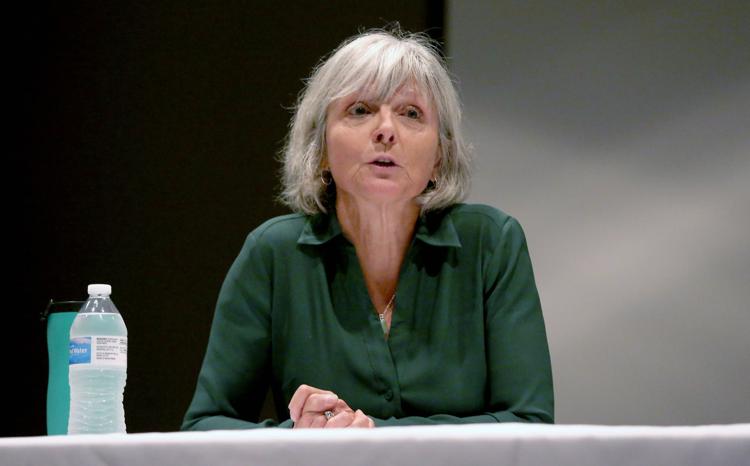 Dunno said that she is running to serve students and families of FUSD and to make the district the best it can be for the community's children. She and her family have lived in Flagstaff for 18 years, and her son attends high school in FUSD.
With 20 years of civil engineering under her belt, both as an employee and a business owner, Dunno says she would bring something different to the board.
"Unlike most school board candidates, I do not have a background in education as a career," she said. "Instead, I have the perspective of a parent and a working professional with knowledge of the community."
Dunno also volunteered on the FUSD Budget Committee and the Bond Oversight Committee, where she learned about the challenges of public school funding.
Having grown up in FUSD schools, attending DeMiguel Elementary, Renaissance Magnet Middle and Flagstaff High school, Tree said she's running to represent members of her community and the students who are not yet old enough to vote.
"Running for a public service office isn't just about being able to give back, but being able to serve in an area you're passionate about," she said. "I really believe in what the district can do for children because I have experience with that first-hand and I already know what it did for me."
She most recently worked as a Tribal and Program Liaison for tribal communities for Coconino County's District 4 office and was named The Corps Network's 2012 corpsmember of the year. She was also a member of the National Council of Young Leaders, where she volunteered her time advocating for tribal youth.
Haden, who currently serves as the board clerk, is the only incumbent. She was appointed to the board by Coconino County Superintendent of Schools Risha VanderWey in May 2017 to fill the seat vacated by Kim Khatibi, whose term is up this year.
She has worked in the education realm for the entirety of her 25 years in Flagstaff, and her two sons have grown and thrived in FUSD schools.
Beginning her career as a biology teacher in Tuba City, Haden went on to earn her doctorate in education and has worked as a researcher who studies educational programs to understand how well they work for the learners they serve. Her work has allowed her to be in classrooms and observe educators and education programs both in Flagstaff and across the country.
With Khatibi's seat coming up for reelection, Hagen is running again so she can continue to serve and give back to her community. She also wants to ensure all students can succeed and that there is a path to future success for every learner, whether it be going to college, developing a trade to take into the workforce or joining the armed services.
SOME COMMON GROUND
You have free articles remaining.
Register for more free articles
Stay logged in to skip the surveys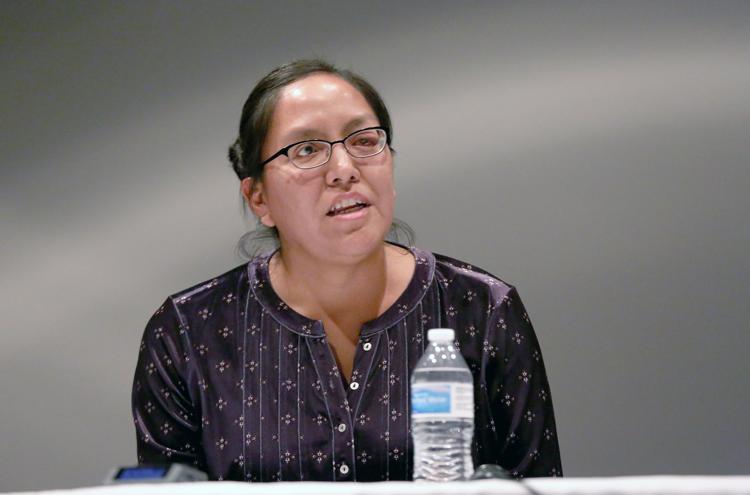 All three candidates think FUSD's brightest spot is the variety of programs – culinary arts, languages, STEM education, magnet programs, etc. – the district offers. But when asked what their No. 1 focus for improvement would be if elected, their answers differed.
Haden said she would really like to address the gaps within the district and would like to challenge FUSD Superintendent Mike Pensa and the board to look at the data in the schools, understand where students are struggling and work to fix it.
Dunno said she would like to see improved communication from the top down. As a parent, Dunno said she has seen a need for more coordinated communication between schools and parents and better channels and pathways for parents to find the resources they need.
Tree said she would like the board to work on prioritizing the main funding streams to ensure the needs of students and teachers are being met. She said funding issues seem to be a cycle that the school could anticipate, and she would like the board to be more proactive in finding funding around those times.
All three candidates agreed that standardized testing should not directly correlate to teachers' salaries, and they should be determined more on other forms of evaluation. But, they agreed, the testing is helpful when measuring the level at which students are performing. When it comes to parents opting their students out of the test, Tree said it would be a positive while Dunno and Haden said they would try to communicate to the parents that the schools receive money based on the test scores.
SPECIAL NEEDS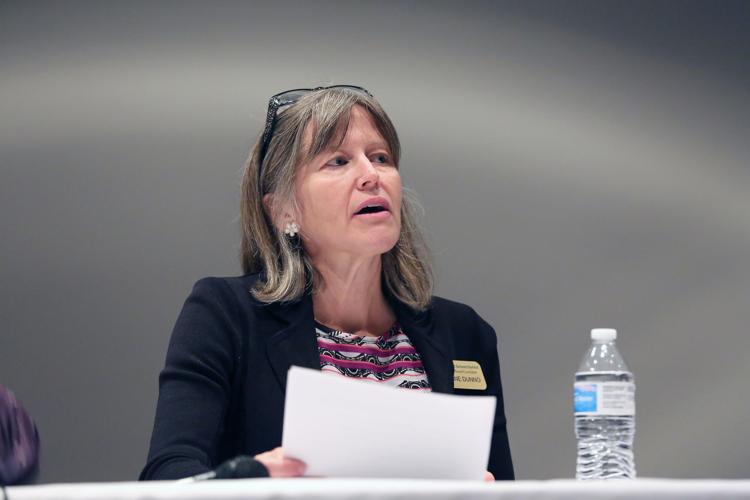 Dunno Tree and Haden addressed a question from audience member and FUSD parent Dani Lawrence about special needs students.
With FUSD school buildings not being in compliance with the Americans with Disabilities Act, Lawrence, a special education mom and advocate, wanted to know how each candidate can increase services to those 15 percent of students who are on Individualized Education Plans.
All three candidates said something needs to be done to better service special needs students.
Dunno said she would first bring together a group of parents with special needs students to better understand the full breadth of the issues and concerns and reevaluate what is being done to see if there are mismatches with staff and resources before the board addresses anything specific.
"If children cannot physically access their education facility, we're already a step behind," Tree said, adding that being ADA compliant is required by law.
Tree said she would look at the individual students and see what their needs are because what's good for one student might not work for another.
Haden said she would make a greater effort to reach out to the special needs students and their parents and get a broader understanding of what they are experiencing. She also said she would like to take a look at what the priorities are and how the schools will address the ADA issues, and begin fixing them in a timely fashion.
"Some of the problems and issues we have have been there for a while," she said of the non-compliant buildings. "We need to see what we can tackle first."