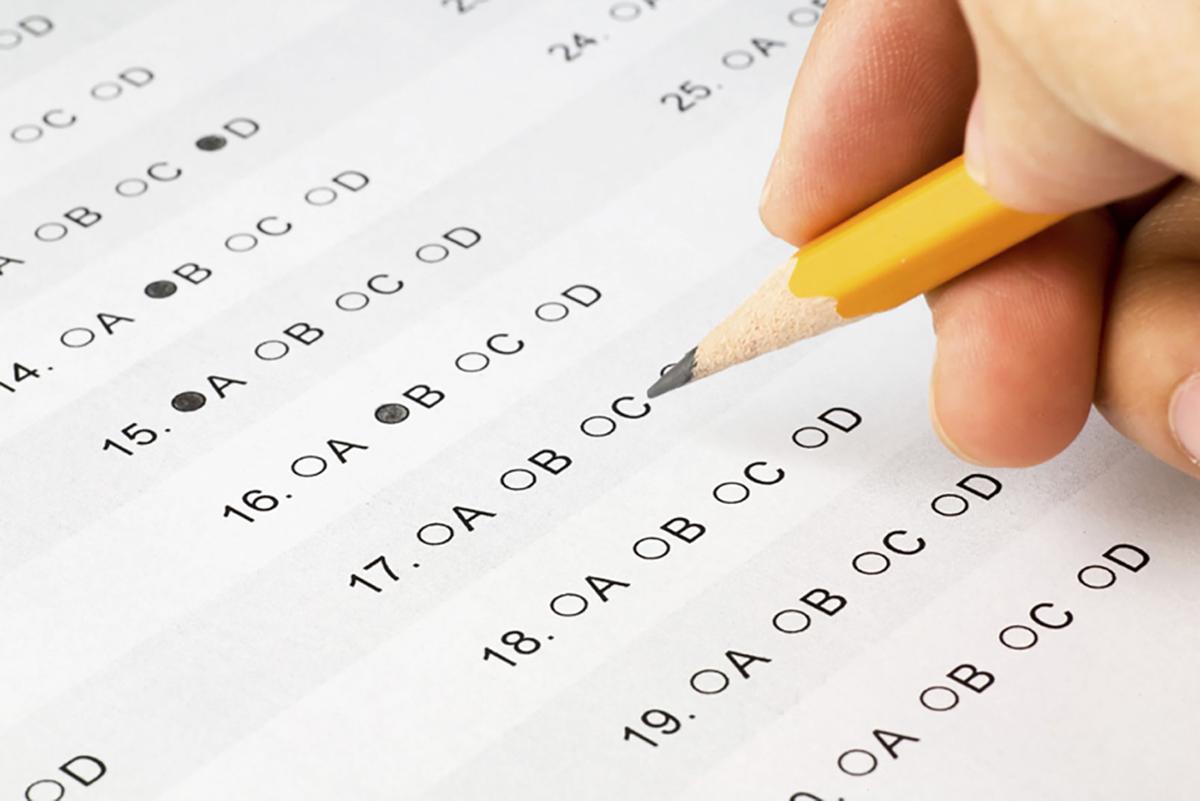 In its June 22 meeting, the Flagstaff Unified School District Board was presented with results from a number of standardized tests administered in the district over the past school year, and the district has has started the process of analyzing and responding to this information.
FUSD saw a drop in several categories in the 2020/21 school year, mirroring patterns across the state. In her presentation of the report, Mary K. Walton, FUSD's assistant superintendent of curriculum and instruction, attributed this drop to the instructional changes FUSD had needed to make in response to the COVID-19 pandemic, as well as more general challenges students had been facing due to the same. 
"What's most important," Walton said, "is that we did have our students grow from the beginning ... to the end of the year, based on our internal assessments... . When you take the standardized test [results], you see that we match the same kind of valleys and mountains that the state is following as well.
"Regardless of that, we do have a gap between our district and the state and we have had that for a period of time... . We need to work on and see that we can narrow that gap, along with the learning loss gap. So it's all kind of a lot of work to do."
Robert Hagstrom, director of research, assessment and data for FUSD, compiled the report. He emphasized that FUSD's trajectory in the 2020/2021 school year mirrored many districts around the U.S.
"There isn't a space in the country that didn't have some sort of negative impact from this academically," he said. "We're fully aware of it and we're doing everything we can to address it, and it's gonna take a little time. Learning doesn't happen immediately... . We're doing our very best to identify specific gaps and address them."
The presentation covered standardized tests at all grade levels in the district, with most following the overall pattern of steady results or slight growth followed by a decline in the 20/21 school year. On benchmarks like AIMSWebPlus, which takes place several times throughout the school year (usually August, December and May), FUSD frequently saw improvements with each test. The district's results, however, were often lower than averages across Arizona. 
Despite the past year being so different, Walton said, it was still important to take these assessments. She added that it might actually be more important to have that information as a record of the pandemic's effects.
"It is a critical chapter in the history books in order to know what happened during that year," she said. "You don't just erase everything because it was a pandemic. Like, what are the results of that year? So I felt it was super important to take these tests to get the results, hold harmless, but see what we need to do. Because, regardless, we're still teaching and we're going to be teaching in August, so we've got to have some information. I thought it was more important than ever. It was not a good enough excuse to not take those tests, just because we were in a pandemic."
Walton said that moving forward there's likely to be "a greater sense of urgency" as a result of the past year.
"Everybody is fully aware of the COVID slide," she said, "so I just feel that there's a sense of urgency [and] along with that is just the excitement of being back in school."
Both Walton and Hagstrom said the test results were generally what they had expected for this year, and that they were not without positive notes. They specifically mentioned "pockets of success" and that individual students improved or excelled throughout the year.
"Our teachers did an incredible job of transitioning to remote learning," Hagstrom said. "It's not an easy thing to do and they adapted. And I think our students did a great job and adapted. But that adaptation still comes at a cost. That cost, this time, is slower academic growth. We grew, we knew the students grew, it was just slower this year than it has been in previous years."
The presentation and 2020/21 test results can be found on FUSD's website, fusd1.org.