Preliminary standardized test scores have been released for schools around the state and they show that while Flagstaff Unified School District students again fell below the state average, the district also saw noticeable increases in the number of students who received passing scores on the math test and improvements in English test pass rates for a majority of grade levels.
The data from the statewide AzMERIT test have yet to go through a final verification process, which could tweak some numbers slightly but not enough to significantly change school and district-wide statistics, said Robert Hagstrom, the director of research and assessment for the Flagstaff Unified School District, which serves 80 to 85 percent of students in Flagstaff.
The proportion of FUSD students who scored proficient or highly proficient on the state test -- the two scores that are considered "passing" -- lagged behind preliminary state totals by an average of 7 percentage points over all grades and all subjects. The state scores also have yet to go through final verifications, Hagstrom said.
He pointed to several other bright spots in FUSD's test data where schools saw gains in areas they had specifically set out to improve the previous year. Additionally, each of the three elementaries that received "D" ratings last year under the new state grading system saw improvement in at least some grade levels, Hagstrom said.
He stressed that the AzMERIT scores are one among many assessments the district uses to measure student progress and achievement.
The big picture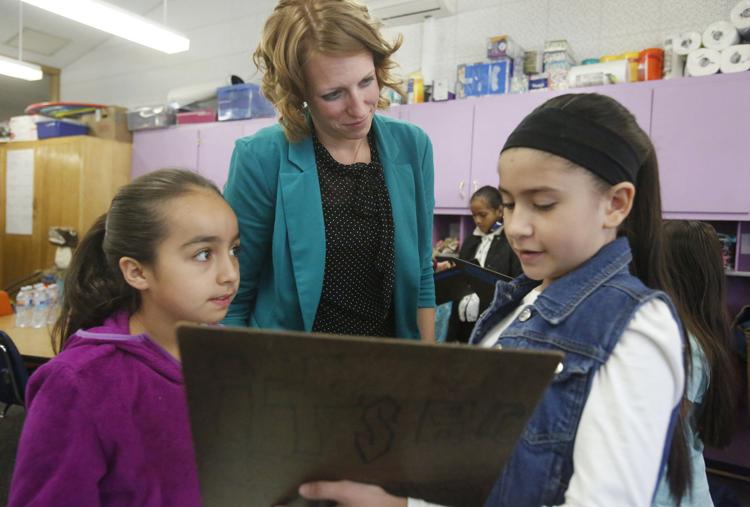 In FUSD, math scores generally improved district-wide -- except among seventh- and eighth-graders, who saw negligible changes in test pass rates. English scores jumped around more, though Hagstrom said he's looking especially closely at seventh grade, which saw a 2 percentage point decline in the proportion of students passing the English test in addition to the slight drop in math scores.
The 10th-grade English scores also saw a drop that Hagstrom said was notable because that grade's passing rate had increased over the past three years before dropping this year. It also was the only high school grade to see a decline in English pass rates.
In science, test pass rates district-wide stayed more or less flat among fourth- and eighth-graders and declined among high schoolers.
The test was online for the first time this year, which Hagstrom said could have had a negative impact on student performance.
The majority of middle and high school students in the district did not achieve passing scores on either test. Only a handful of elementary school grades had a majority of students pass one or both tests.
Higher grade lull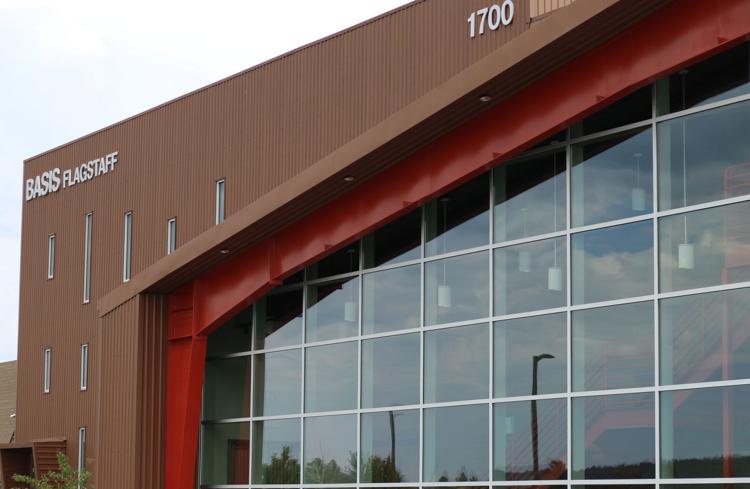 On the math test, middle school pass rates were noticeably lower than those of high school and elementary school students. That's not a new trend, Hagstrom said, and educators don't know exactly what the reason might be. They are trying a new tactic this year to extend the same grading system used in the elementary schools to middle schools, which should give teachers a more accurate picture throughout the year of what students know and what they still need to learn before the AzMERIT tests in the spring.
In English, pass rates dip noticeably in the grades after elementary school, which the district has also seen in years past. That's when tests get more complex and go beyond reading comprehension, Hagstrom said, adding that in his opinion the test at those higher grades is asking questions that go beyond the scope of standards the state is asking the district to teach.
Changes working?
Math scores saw steadier and more significant gains than English scores this year. Hagstrom said some of the reason could be that the district has implemented a new curriculum and has offered several professional development opportunities for teachers to improve as math educators.
Another school improvement strategy the district started in 2017 are "data stories" for each school that include analysis of AzMERIT scores and an individual plan to improve them, Hagstrom said.
He pointed to Kinsey and Sechrist elementaries as examples of schools that saw significant gains in test scores in grades and subjects that the schools had targeted for improvement in their 2017 data stories. Kinsey focused on improving math scores and saw significant gains there, while Sechrist focused on fourth-grade math and that's where the school saw the most improvement, Hagstrom said.
Kinsey, Puente de Hozho and Leupp -- the three schools that received "D" rankings last year based on the state's newest letter grading system -- each saw some positive signs of improvement this year, though it wasn't across the board, Hagstrom said.
Those schools are still working on improvement plans required by the state and have public meetings on that process scheduled for later this month.
The district continues to see a large gap between schools that are higher and those that are lower on the socio-economic scale and that didn't change in the 2018 scores, as far as he can tell, Hagstrom said. The lower-scoring schools are each trying to boost performance in their own ways. Leupp, for example, is starting its own preschool to boost early childhood education.
New testing for high schools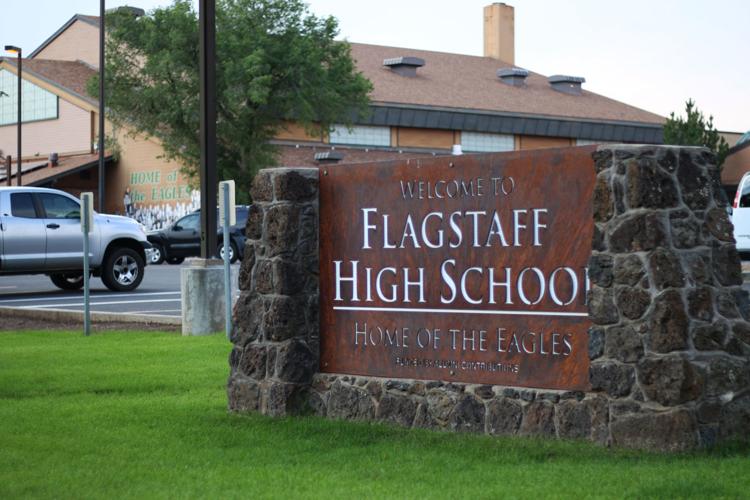 Next year, Coconino and Flagstaff high schools have decided to abandon the AzMERIT test entirely in favor of the ACT and its related tests. At Flagstaff High School, ninth-, 10th- and 11th-graders will take tests in the ACT suite while at Coconino High School only 10th- and 11th-graders will take the ACT test. The district probably has to pick up the cost of these alternative tests and Coconino can't afford to purchase it for ninth-graders next year, Hagstrom said.
There are a number of advantages to the ACT, including the fact that 11th grade scores are important for applications to colleges or for scholarships, Hagstrom said.
"We feel it's a better quality assessment but for our 11th-grade students, it's also meaningful for them. That's one of biggest factors why we chose to do it," Hagstrom said.
NPA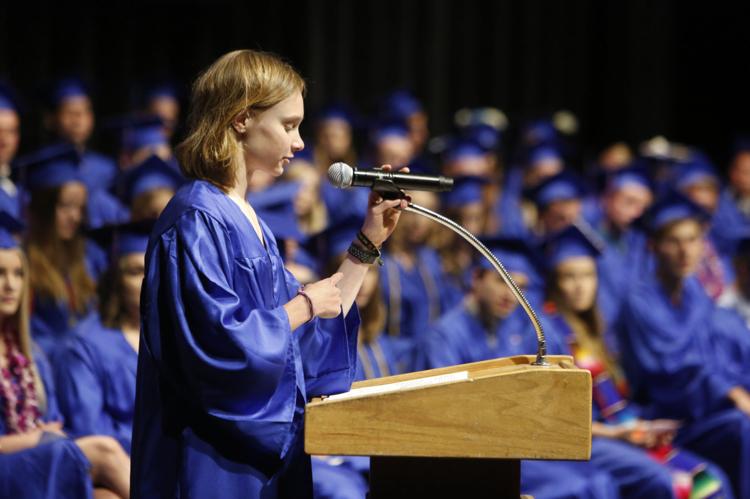 At Northland Preparatory Academy, high school math scores dropped significantly from the year before, a fact that principal Toni Keberlein said was partially due to the fact that several of those classes had two different teachers, plus a long-term substitute over the course of the school year. Schools across the state have experienced teacher shortages and NPA was no exception, Keberlein said. When teachers have advanced degrees, it's attractive for them to move on to the college level.
NPA's eighth-graders also struggled in the math test, with just 7 percent receiving a passing score. That cohort struggled in seventh grade as well, so the school created a math class specifically for those students that had lower student-teacher ratios and help from a math specialist, Keberlein said.
Sixth- and seventh-graders, however, improved their math scores drastically over the year before. Those grades had the same math teachers as years past, but they got new materials that could have made a difference, Keberlein said.
In English, the percent of middle schoolers passing the test increased, while the percent of high schoolers that received passing grades declined. Keberlein said she still has to dig into the possible reasons for that trend.
Like Flagstaff and Coconino, high school students at NPA will take tests that are a part of the ACT suite instead of AzMERIT next spring, she said.
FALA 
Flagstaff Arts and Leadership Academy generally saw math scores fall across grades, with the exception of 11th grade, which saw a significant betterment in math scores — from 18 to 44 percent passing. In ELA, FALA scores demonstrated a general upwards trend, with percentages going up by 10 and 20 points on some occasions. The only dip in ELA scores for FALA was seen in 10th grade, where 2018 scores were 20 percentage points lower than those of 2016.
BASIS
BASIS Flagstaff scored some of the highest percentages among charter schools; this spring saw both ELA and math scores go up generally, and in third, fifth grade especially. The largest upwards trend in ELA was seen in seventh grade, where the percent passing rate jumped from 71 percent in 2017 to 92 percent in 2018. Math scores dropped in eighth grade, as well as sixth, but were high in compared to other charters. 11th-grade ELA scores stayed the same as last year's.