With action on the leadership situation seemingly near its final stages and the resignations slowing, Flagstaff Arts and Leadership Academy's (FALA) focus is now moving toward rebuilding.
In January, the school's board hired three longtime educators to provide guidance and fill in some of the administrative gaps for the rest of the school year while it is working to develop and approve new leadership structures and practices.
Focuses of those improvements, according to some of the school's current leaders, include student retention, staff voice and explorations of new leadership structures.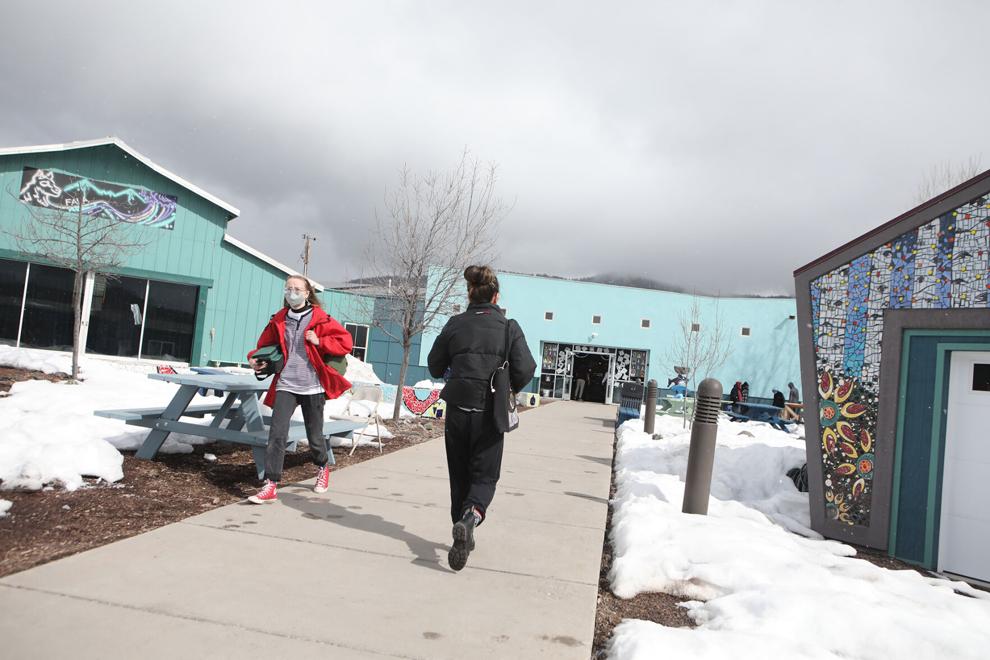 Building trust
Many involved in the situation said one of the first steps FALA would need to take moving forward involved increased transparency, and to build trust between the board and school staff.
Former ESS director Christina Wolfe, for example, said that would have to start with a sincere apology from the board, followed by looking into the impact of its actions and ways to "make it right."
"I'd want to see the board say, 'This got out of hand. We got scared and reacted from a place of fear,'" she said. " ... I don't think anyone can really understand the power you own by acknowledging where you have made a misstep and taking the steps to rectify that. ... People are dying to hear that right now."
The board's vice president, Kyle Winfree, said a mediation process would likely be needed to build trust, but coming to a shared understanding first was necessary.
"I think we really need to look at first finding an agreement or some degree of agreement around what happened," he said. "I think there are very differing perspectives on that right now, [and] if we continue differing perspectives of what happened, no amount of mediation or restorative justice ... will be able to resolve that."
Jim Burton is one of two new board members at FALA this month.
He has a child at the school and said he decided to join because he thought he could use his background in program and risk management (from 20 years in wildland firefighting) to help FALA through its transition.
For him, the first step after taking on the role was to listen and learn as much as he could. He's also been spending a lot of time helping on campus since joining the board, as "the biggest task is ensuring stability."
Burton saw the process of rebuilding trust as "fairly easy," requiring mostly increased communication and time spent building relationships.
"Mistrust is typically because there's a breakdown in communications, so to fix trust is to increase communications," he explained. "It's also to be accountable as a leader in those things that you've been part of — right, wrong or indifferent. As a board member, three weeks in, I accept full responsibility for where we're at on the board, but I also can make the promise that it's going to change ... to being more transparent, more involved, more understanding and more caring."
FALA Executive Director Eli Cohen similarly referenced a need for transparency as the first step in the process of moving toward "community reconciliation."
Both Burton and Winfree mentioned student enrollment and retention as a key focus at the school currently, saying the board was looking at ways to increase both.
In group letters and meeting comments, staff and students had also expressed a need for an increased voice — which has started to be seen in recent meetings, with student leaders and staff advocates being given an opportunity to present (the Jan. 23 meeting is an example of this).
In an email to the Daily Sun, James Yih, the board's president, also mentioned upcoming engagement with various members of the FALA community "to establish a vision for how we collectively want FALA to deliver a phenomenal student experience."
"In my time serving on the board of directors, that has not been done before; we have not yet collectively discussed our hopes and dreams for our students and the school," he wrote. "After establishing a community-created vision, we can then implement both large-scale and small-scale ideas to support the cause."
Winfree noted wanting to support a staff vision for the school in discussion of its long-term plans.
"I think the board wants to help ensure that vision looks like it will have tangible artifacts or output from it," he said, "but if staff have a vision of how we bring up enrollments and a good plan, great. Let's do it, let's figure out how to resource and support."
A few things he mentioned working on were previous efforts that had been put on hold by the situation — such as additional STEM opportunities, supporting students' post-secondary paths and trying to identify areas where FALA could grow that other local schools might not offer.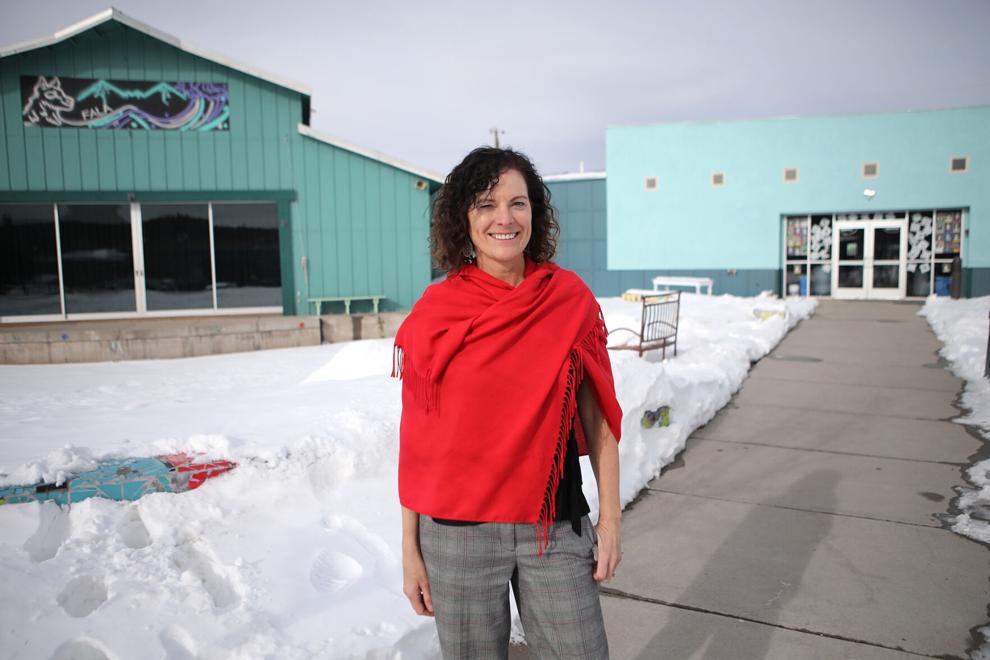 School improvement
Kara Kelty is about a month into her role as FALA's school improvement specialist. In this job, she acts as the school's administrator among a variety of other duties: facilitating ideas and relationships, providing guidance in several areas and occasionally giving advice in board meetings.
"FALA is bigger than any one individual," she said of her response to the overall situation. "Schools are like ecosystems, so when one component is disrupted ... the other parts have to adjust and align to recalibrate. Any time we focus on personalities instead of mission, vision values, structures and goals, we can easily get off track.
She added: "I believe my primary function is to reground all of the stakeholders in the vision to identify roles and accountability, and cultivate collaboration and resources to build a strong school environment."
She has years of experience in both education and leadership — serving two terms on Flagstaff City Council and one on Flagstaff Unified School District's board in addition to working as a principal at two different charter schools.
Being both a FALA outsider and longtime Flagstaff resident has put her in a "unique position" to be able to assist the school, she said.
"I completely understand the place FALA holds in this community, so I can appreciate its importance as both a cultural institution and a school," she said. "At the same time, I've not been intricately involved in the past, so I can come in with a fresh set of eyes."
She said her first few weeks at the school have been devoted to building relationships with students and teachers, saying the level of engagement and talent among the group is encouraging.
As the school's acting administrator, her work involves balancing the need for a stable environment on a daily basis — which can be challenging considering hitches such as weather or health issues — with looking at ways to plan long-term improvements.
The question Kelty said she has been trying to answer is "what does success look like for our students?" She has been taking a "begin with the end in mind" approach to this question, working backwards from goals to create a plan.
One thing she said she recommended is adding an ex-officio role to the board, specifically to increase student voice, as "I strongly believe students should be involved in decisions that impact them and affect them."
Kelty said she was thinking in terms of sustainability in her work at FALA, though long-term decisions will be up to its leadership team.
She has been pursuing some new directions for the charter, including qualification as a Title One school, additional CTE offerings and partnering with Coconino Community College to focus more on dual enrollment (rather than AP) classes. Similar to Winfree, she said the process was mostly "identifying priorities and then matching resources to these priorities."
Filling vacancies
The school is also in the process of filling its openings, both broader consultant roles and specific teaching positions. It can be difficult to hire for educator openings in the middle of the school year, though Burton said FALA has found several ways to fill its gaps with quality employees.
The school still has some vacancies — five were listed on its website as of Feb. 16 — which are in part due to continuing decisions about potential changes to the leadership structures.
"We [also] need to have a good understanding of where we are financially before we start just going and filling the positions," Burton said. "Some of the positions are critical and need to be filled immediately, and other ones need to see what the organizational structure should look like."
In addition to the plans for restructuring the ESS department, he said, the board is looking at new ways to structure the leadership model going forward. In mid-January, he was hoping to have more answers "within a month."
Despite the plans for restructuring in leadership and the ESS department, both Winfree and Burton said no further reductions in force are planned.
"I can say that with absolute certainty for the rest of the school year," Burton said.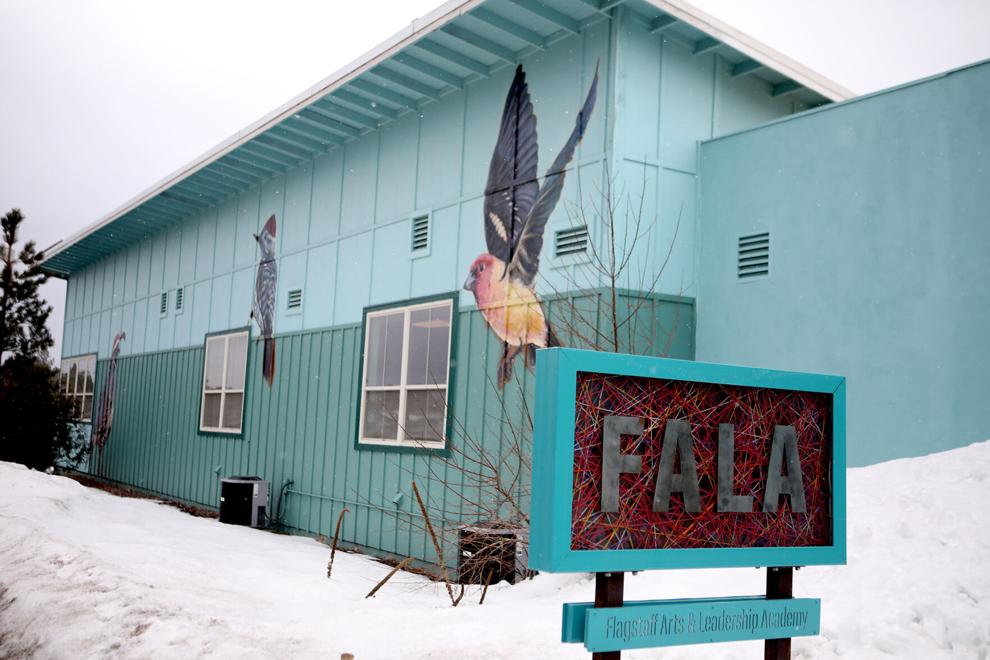 School finances
Burton said FALA will need to go through a transition that he saw as "an opportunity" to look at more efficient organizational structures, for example, and to "reground" FALA in its core values.
The transition won't be without challenges, though, with Burton specifically mentioning the school's finances. He is also the board's new treasurer, a role that works more closely with the budget than before due to FALA's leadership changes.
He's in the process of sorting through the school's finances, which has taken up most of his evenings since starting on the board. While Burton doesn't have a background in finance, he said his management experience suited him for the role, as was the help he was getting from a previous board treasurer and other experts.
"My current task is first understanding and learning and then strategizing, planning and then carrying out those plans. I don't understand the full extent of the situation, but I do know enough that it will be challenging," he said.
In the past, the school's budget was handled largely by the executive director and staff, with some help from the finance committee, which is led by the board treasurer.
As Burton described it, his work with the school's finances is primarily "trying to understand where we've been, but more importantly where we want to go and where we'll be and how we're going to get there."
That includes sorting through unpaid bills and unmanaged grants, seeking out new grants, and figuring out realistic budget strategies, expectations and projections.
The goal is to come up with a plan to continue improving fiscally so FALA can invest in more curriculum-related items (examples he mentioned were equipment and facilities for art classes like dance, acting and graphic design).
Overall, however, most leaders expressed optimism about FALA's future.
"FALA is moving forward," Kelty said. "The teachers have been meeting and planning the schedule for next year, planning course offerings, working very hard to improve upon this school year as you do every year."
"Certainly in the short term, we will have challenges. In the long term, we're looking at how we're going to prosper more than we have in the past," Burton said, adding that he had given staff a guarantee: "I'm here for the long haul."