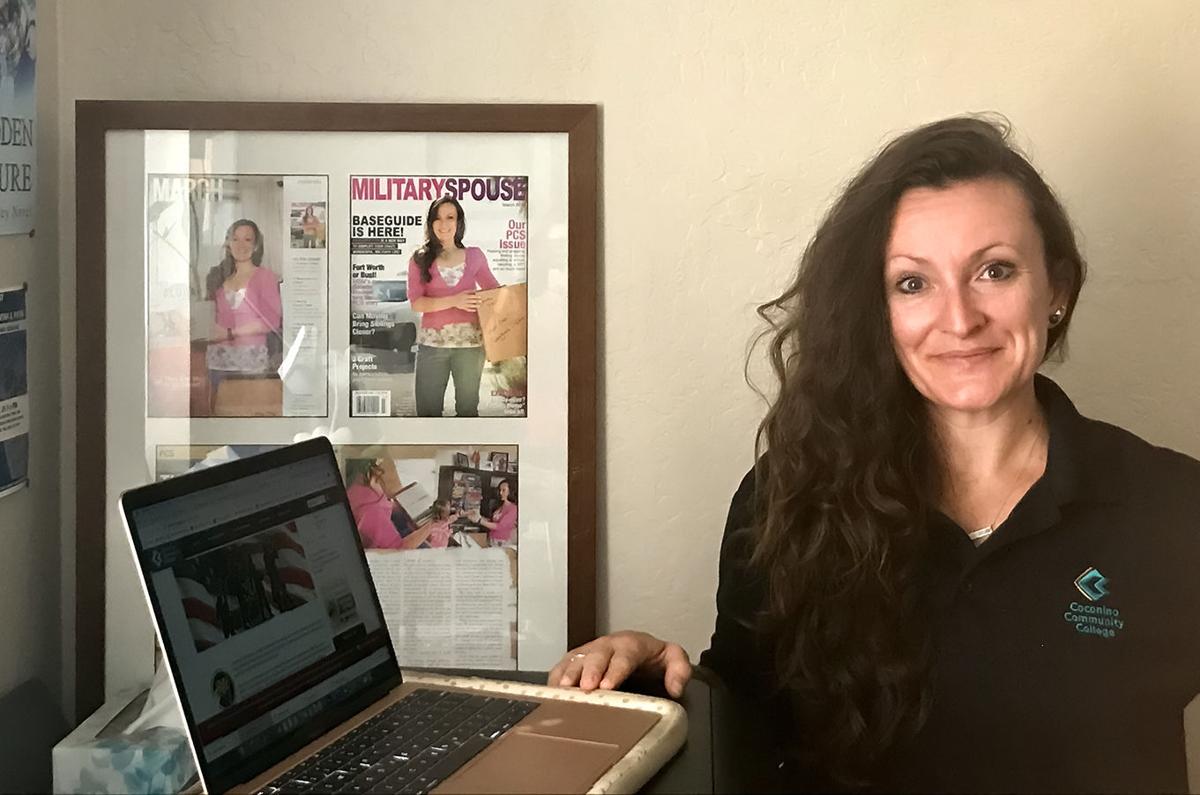 Veterans who have served their country return to civilian life and often want to begin a college career.
They've lived a little life after high school. They have common experiences from being in the military. And they, typically, have very specific goals when it comes to what they want from their education.
To that end, faculty at Coconino Community College, with input from colleagues at Northern Arizona University, created an English composition course at CCC this fall that will allow veterans, in class among other veterans, to complete the requirements of the yearlong course in a single semester.
"I found discrepancies between what veterans were able to articulate in the military and what would be needed in the civilian world, specifically in the areas of communication, writing and critical thinking," said Kama O'Connor, CCC faculty for the course. "The military trained them in a specific style of writing, one that rarely translated outside of that world."
O'Connor, who was a U.S. Marine Corps spouse for eight years and volunteered to help active-duty military service members transition to civilian life and take their next steps academically, sought the help of NAU Veteran Services to help build the course. She met weekly with Pete Yanka, director of Veteran and Military Services at NAU, and Steve Smith, a professor at NAU, to develop a curriculum.
"Because much of the traditional composition curriculum was geared toward new college students coming straight from a high school or two-year college, it wasn't as effective for students who had served four to 40 years in the service," O'Connor said.
She added that she saw a chance to give veteran students a course designed for them -- keeping in mind their experiences, communication abilities and goals for their lives.
"With guest speakers, texts that will engage veteran students more thoroughly, immersion in a veteran community at CCC and NAU, and an instructor who will speak their language, we hope to give the veteran students a course that will propel them forward with just the right amount of challenge and support," O'Connor said.
Both CCC and NAU have Veterans Centers to serve students who are military veterans.
Yanka said such a targeted approach will help set the veteran students up for success in their education.
"I believe this format will help them meet their writing challenges head on and give them space to wrestle with the transition from military to educational writing in an environment that better understands these challenges," Yanka said.
Smith, who served as a U.S. Navy chaplain for more than 20 years, said that when he left the military and continued with his studies as a doctoral student, he received help of transitioning back to the "civilian style" of writing.
"Without the gracious assistance and patience of three professors, my transition back to civilian writing would have taken much longer," Smith said.
He added: "The English course for veterans ensures a similar experience and accelerates confidence in writing."
O'Connor said this pilot program will be assessed at the end of the semester in order to fine-tune the experience for veterans.
Because the course is designed specifically for veterans, registration requires a signature. For more information about the course, contact Sandra.Dihlmann@coconino.edu, or Kama.O'Connor@coconino.edu.
Larry Hendricks is the senior manager of Public Relations and Marketing at CCC.