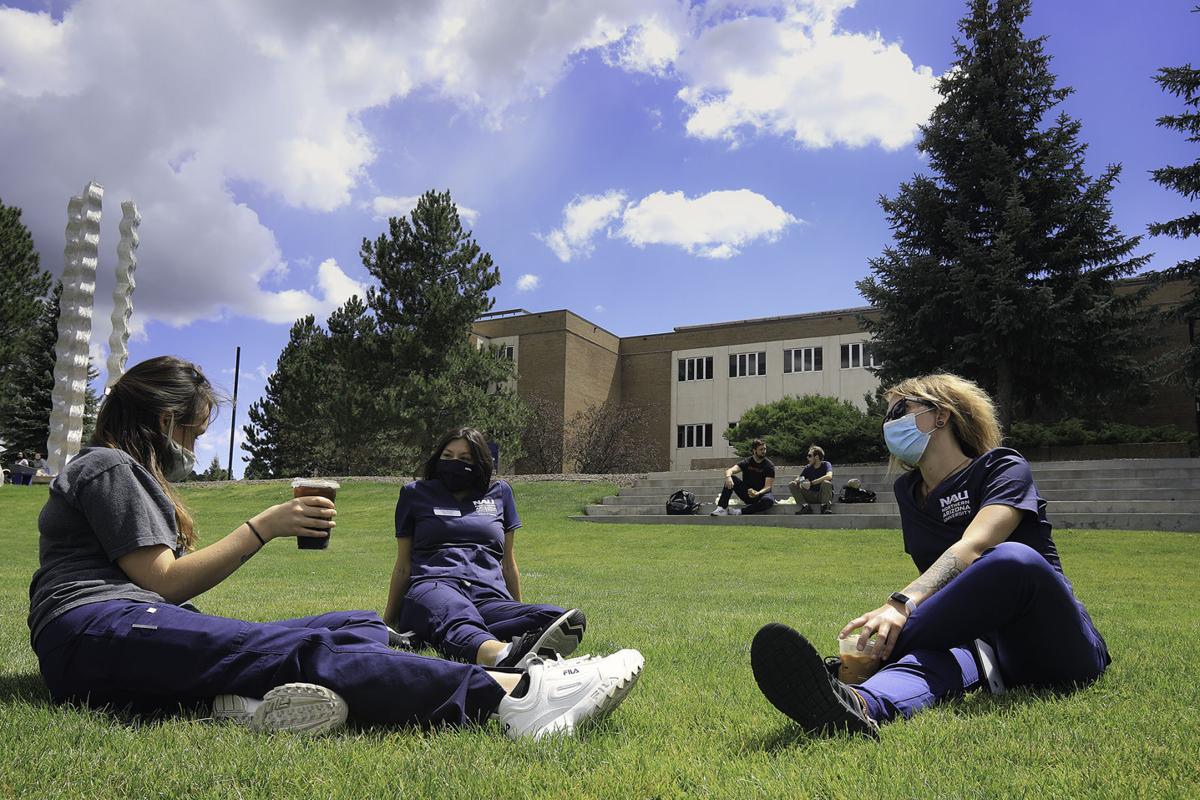 Students at Northern Arizona University will be returning to in-person classes for their next semester.
That is according to NAU President Rita Cheng, who in an email to faculty staff Friday afternoon announced the university was planning to resume in-person classes fully for the fall 2021 semester.
"As we continue our successful spring semester, we are glad to see the significant reduction of COVID-19 cases nationally and the increasing vaccination rates, which contribute to our sense of optimism for the fall. We are confident that our planning will allow NAU to continue to deliver on its national reputation for a quality education and the need to provide access to all students in Arizona," the email from Cheng read.
Northern Arizona University Faculty Senate President Gioia Woods said Friday she too is hopeful that face-to-face classes can resume in the fall but added the university should only move in that direction if the proper health benchmarks are met.
"To determine our best path forward, I'd like to see established health benchmarks published and met, and a full discussion with the campus and Flagstaff community. In the meantime, NAU faculty are committed to delivering the highest quality educational experience for our students. It's what we do," Woods said.
The news comes as vaccination efforts are ongoing and the end of the spring 2021 semester is only about two months away.
In making the decision to return to in-person classes, Cheng referenced the work the university has done to keep track and prevent the spread of COVID-19, including vaccinations of faculty and staff.
So far, 5,491 people affiliated with the university have been vaccinated at Campus Health Services.
Nonetheless, Cheng said the university was also managing 63 COVID-positive students as of Friday. Those students were living both on and off campus.
The university has taken several steps to prevent the spread of the virus, including quarantining positive on-campus students in specific dormitories and limiting the number of students who can attend a class in person at any one time. Which students attend a class in person versus those who tune in online rotates every week.
The announcement by Cheng also comes as she will soon be leaving the university.
Last month, the Arizona Board of Regents announced José Luis Cruz would be replacing Cheng as president of NAU. Cruz is the current executive vice chancellor and university provost at The City University of New York and has a background in electrical engineering.
It is unclear whether Cruz had a role in deciding to move back to in-person classes for the fall semester.
University officials did not respond to questions by press time Friday.
In the same email, Cheng also announced that the university would be conducting a virtual graduation event for the spring 2021 semester. That virtual commencement ceremony will take place the weekend of April 30 through May 1.
"While we are making great strides in vaccination rates and seeing infection rates decrease, we believe it is premature to gather in large groups for an indoor celebration," Cheng said in regards to the upcoming graduation. "On behalf of the Lumberjack community, I want you to know how proud we are of our graduates' achievements, resilience, and perseverance."