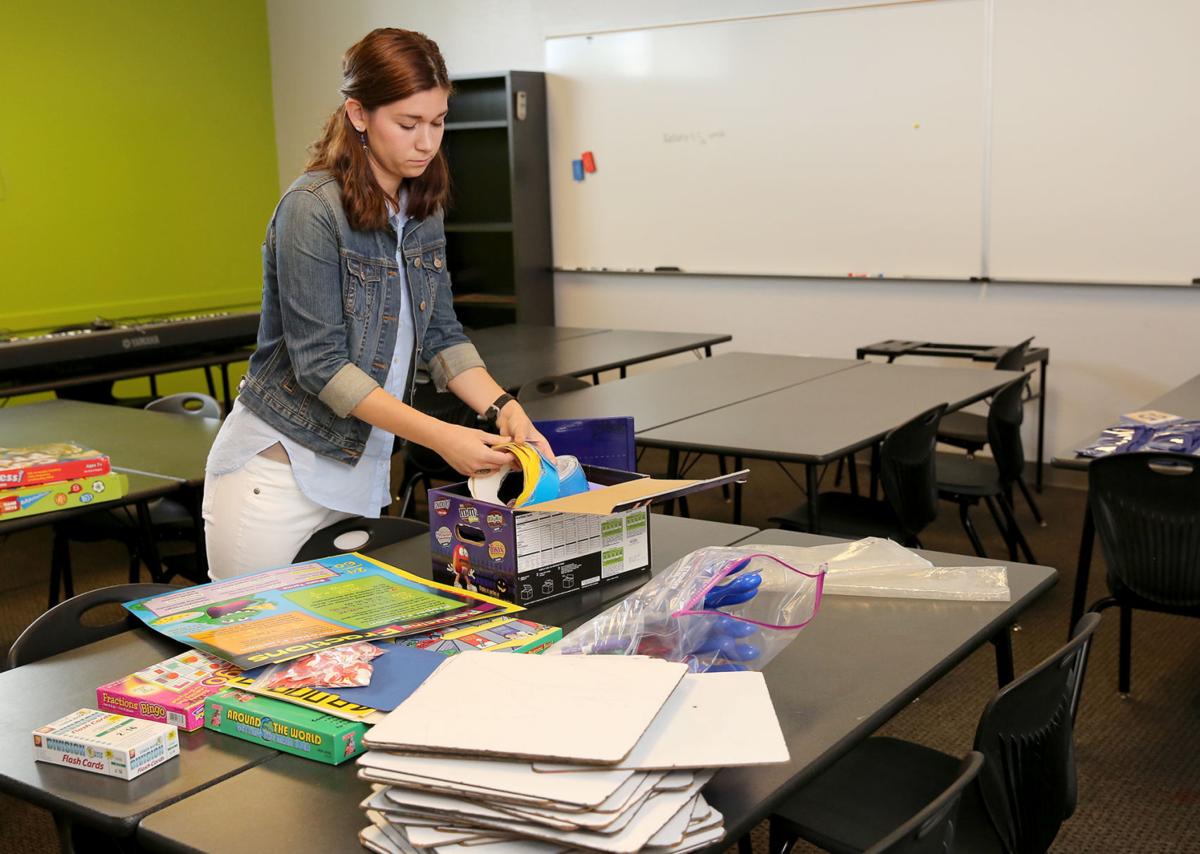 Fourth-graders will begin school at Basis Flagstaff for the first time next week.
And students in the high school grades will also have a chance to play three varsity sports for the first time,
The charter school, which opened in 2011 and offers a college preparatory curriculum with emphasis on Advanced Placement work, applied last year to expand to include kindergarten through fourth grade. Head of School Sean Clark said the expansion has begun with fourth grade, but there is no set timetable for the other grades.
"It will be driven by interest, in relation to land available, cost and fundraising opportunities, so it could be as early as next year," Clark said. "Interest will be the main component."
Clark said the school will be participating in community outreach this year to try to gain support for offering lower grades. He said the school will also have to raise enough funds and calculate expenses before making any plans for the additions. 
"We will go into the community and try and spark interest," Clark said. "We think we've got a really great school here and we want to share it with as many people as possible."
The school is offering two sections of fourth grade this year, in addition to three sections of each of the other middle school grades. Clark said the fourth-graders will be put into existing classrooms on campus, but in order to expand to more grades, the school will need more space.
"We are packed in here right now," Clark said. "At some point in the near future we will have to expand."
Clark said the school's expansion is part of an organization-wide expansion for all Basis schools, which will eventually all include primary grades. He said the expansion could lead to building a second campus, or building near the existing school on Gemini Road near Pine Cliff Drive atop McMillan Mesa.
THREE SPORTS STARTED
In addition to adding fourth grade, the school also joined the Arizona Interscholastic Association for three high school sports teams, Clark said.
Beginning this school year, the school teams will compete in boys' basketball, girls' volleyball, and boys' and girls' cross country. The AIA affiliation will also allow the school's chess and speech and debate teams to compete on a higher level, Clark said.
"We are starting small with sports this year," Clark said. "But there was a lot of interest from students and parents, and we are hoping to offer more sports in the future."
The school previously offered some sports as clubs, but this will be the first year they will be eligible for AIA rankings and tournaments.
Clark said the elementary grades also have teams, and they are subject to less regulation than high school sports. This year the elementary grades will have basketball, volleyball and cross country. Clark said there has also been interest in starting a wrestling team, swim team and soccer team in the future.
The school will be part of the smallest division in the AIA, and play against local charter schools as well as schools in Williams, Winslow and Ash Fork, Clark said.
"Academics is really our bread and butter," Clark said. "But we have seen higher retention rates this year because kids who wanted to play sports who might have transferred to another school will now have the opportunity to stay here and play."
Clark said he hopes to see benefits from sports participation in classroom performance as well.
"We have high academic standards that must be met for sports participation," Clark said. "So students who might be less inclined academically will have an incentive to keep their grades high to participate in sports."
"We will go into the community and try and spark interest. We think we've got a really great school here and we want to share it with as many people as possible."

Sean Clark, head of school, Flagstaff Basis