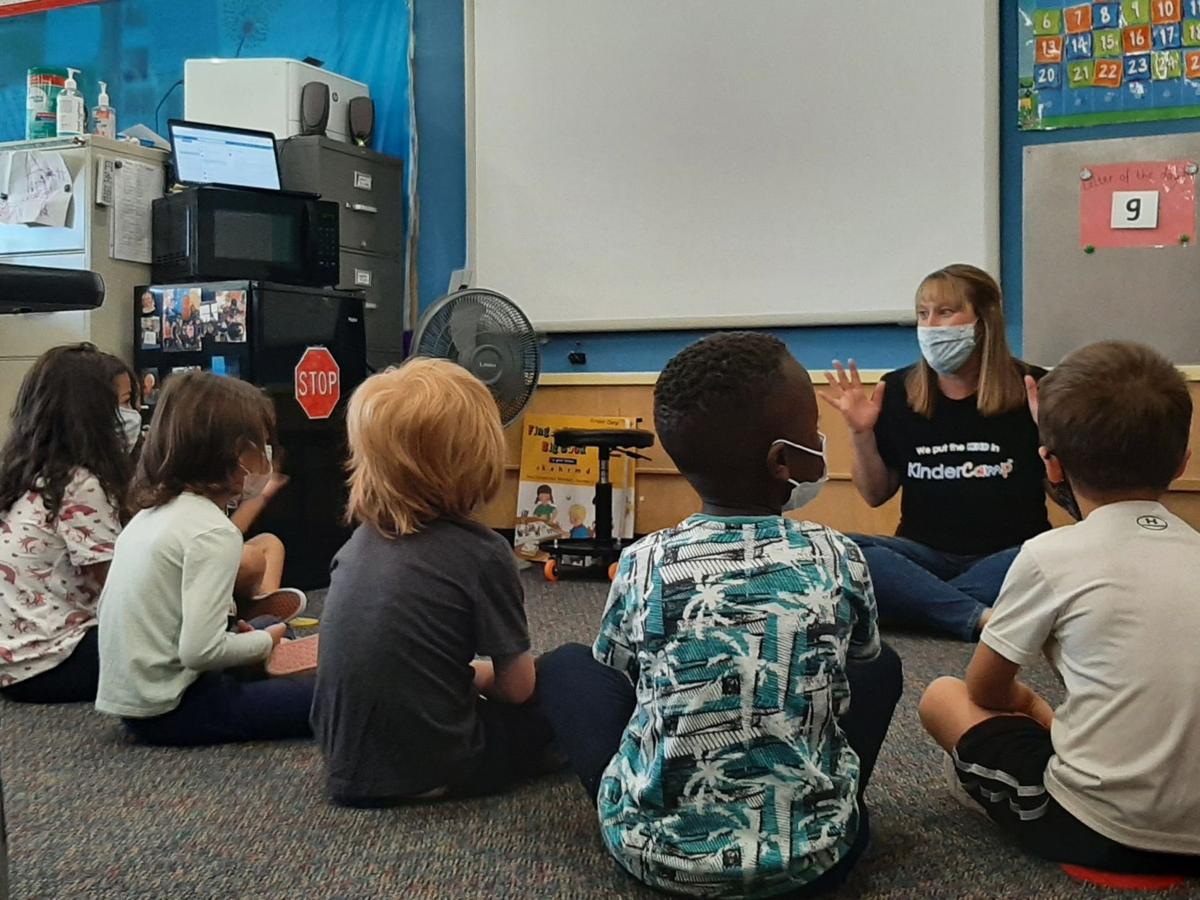 In response to changing guidance, Flagstaff Unified School District has updated its COVID-19 protocols for the coming school year.
At Tuesday's board meeting for the district, nurse supervisor McKenzie Bevirt outlined some of the changes to the district's COVID-19 mitigation plan. She said the information is partly based on new CDC guidance for K-12 schools that was released last week.
The district plans to have instruction mainly in person, with families being given the option for remote attendance through programs like Flagstaff Online Academy and Northern Arizona Distance Learning. Masks will be recommended rather than required for students, staff and visitors in district buildings.
An executive order from Gov. Doug Ducey means FUSD is not allowed to require masks or vaccination against COVID-19. Instead, FUSD recommends individuals consider a number of factors when making those decisions. The district plans to make both masks and vaccines available to students and staff who are interested.
"These are now individual decisions to make," said Superintendent Michael Penca. "So we've included some things for individuals to consider when they're making that decision to wear a face mask."
The exception to this is Leupp Elementary, which requires masks on school property per the Navajo Nation Public Health Order. Masks will also be required on school buses.
Some things that will stay the same as last year for FUSD include contact tracing and notification practices.
Fully vaccinated students will not need to quarantine if they meet certain criteria, such as being asymptomatic and at least two weeks past receiving their final dose. FUSD is also planning to continue offering BinaxNOW antigen testing for students and staff exhibiting symptoms while at school. The district will continue providing weekly summaries during the school year on its website's COVID dashboard.
"It's really essential," Bevirt said, "and we're going to work really hard to communicate with families and staff that individuals don't come to work or school when they are symptomatic or they've had close contact with someone who has tested positive. We're really going to ask that families screen students for symptoms prior to sending them to school and keep kids home when they're sick, even with mild symptoms."
Students and employees of the district are asked to check for symptoms before entering a school building. Thermometers will be available, but temperature checks are not required except for visitors to the district. Bevirt also said FUSD planned to use pooled testing, which "is helpful in identifying asymptomatic individuals." She said the strategy would be particularly useful for elementary schools and athletic programs.
Routine cleaning and disinfection practices established at FUSD last year will continue, with the addition of a hydroxyl generator at each school site. These are essentially air purifiers, Bevirt said, and will be used if a student becomes sick or tests positive for the virus.
"It's a fast way to make that area safer sooner for custodial staff to get in there and do some cleaning," she said.
Bevirt added that FUSD is not encouraging large indoor and in-person activities at its schools. Activities like field trips will need to have plans approved ahead of time -- which should include COVID safety measures.
"We would like all the school events to follow our outlined mitigation strategies," she said. Those include measures such as "trying to get those events outside, still practicing cohorting, and getting smaller groups together for those events or assemblies."
FUSD's COVID support team has been working with the communication department to create updated signage on district policies ahead of the first day of school (Aug. 11). The updated mitigation plan can be found on the district's website.
Penca said the district intends to modify the plan as guidance changes.
"What you're adopting tonight is reflective of the most current school guidance that's out there," he said to the board. "...As we have learned throughout this pandemic, guidance will change over time, so we will continue to stay really dialed-in, tuned-in and always bring back to you when things need to be changed and work on communicating that to our staff to our students and families."