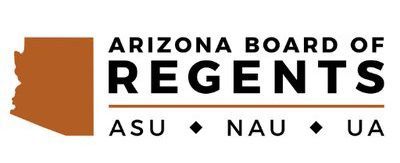 In a meeting held June 9-11 at Northern Arizona University, the Arizona Board of Regents (ABOR) presented reports on college completion and research expenditures at Arizona's three public universities.
According to the ABOR Fiscal Year 2020 College Completion Report, Arizona public universities granted more degrees in 2020 than at any other point in the state's history. This was the 15th consecutive year this number increased. However, the number of Arizona residents who have a bachelor's degree is still less than the national average (29% and 35% respectively, according to the report).
ABOR has made it their goal to address this deficit through a promise to "increase post-secondary access and attainment for Arizona students; to seek solutions to societal challenges; and to do both while increasing quality, affordability and efficiency" at their universities.
As solutions, ABOR cited an increasing percentage of students at AZ public universities coming from Arizona and historically under-represented populations. A total of 21,425 and 9,463 bachelor's degrees were awarded to these groups in 2020, an increase of 2.7% and 7.3% respectively from 2019.
NAU's statistics in the college completion report were similar to overall trends for Arizona public universities. The university saw a slight rise in undergraduate degrees, a continuation of its growth since 2010, the earliest data in the report. A total of 6,259 students graduated from NAU with a bachelor's degree in 2020, and 1,489 received a graduate degree. Degrees in health and STEM (Science, Technology, Engineering and Math) fields had the greatest increase.
The June meeting was also Larry E. Penley's last as chair of ABOR. He has served two terms, first taking the position in 2019. In his time as chair, Penley oversaw projects such as the New Economy Initiative and ABOR's COVID-19 response.
"Chair Penley is an exceptional leader, mentor and friend. I appreciate his selfless leadership, including during one of the most challenging times for our enterprise during the COVID-19 pandemic," Executive Director John Arnold said in an ABOR press release. "As always, Chair Penley rose to the challenge and led our board through his extraordinary intellect and wisdom that has served our enterprise exceptionally well for the past two years."