Act One Arizona, an arts in education nonprofit, is launching a virtual reality field trip program in order to bring the arts to students in more rural areas across the state.
The program is in Flagstaff this week, being tested in a fifth-grade classroom at Puente de Hozho Elementary.
A large part of Act One's activity so far has been providing traditional field trips to students around Phoenix and Tucson. Their VR field trip program, also known as Arts Immersion, is designed to provide an arts experience for fifth- through 12th-grade students across Arizona in areas that may be too far away to come to one of those cities on an in-person field trip.
Act One staff will drive the equipment (a special "bus case" and set of 50 VR headsets) to schools across the state and administer the program using a pre-created curriculum and related questions. They hired an international technology company to develop a case that could charge the headsets and serve as a hot spot in areas where internet access might be unavailable or to poor to use properly. 
"Nothing like that really existed. So we needed somebody to build that for us but then also help us build the VR content that's inside of it," said Beth Maloney, Act One's director of Arts Education.
The field trips will be divided into seasons. The nonprofit has completed one so far that focuses on the Mexican Mural Movement and a couple of contemporary artists -- Sentrock, a street artist from Phoenix who is now based in Chicago, and Las Azaleas, an all-female mariachi band in Tucson.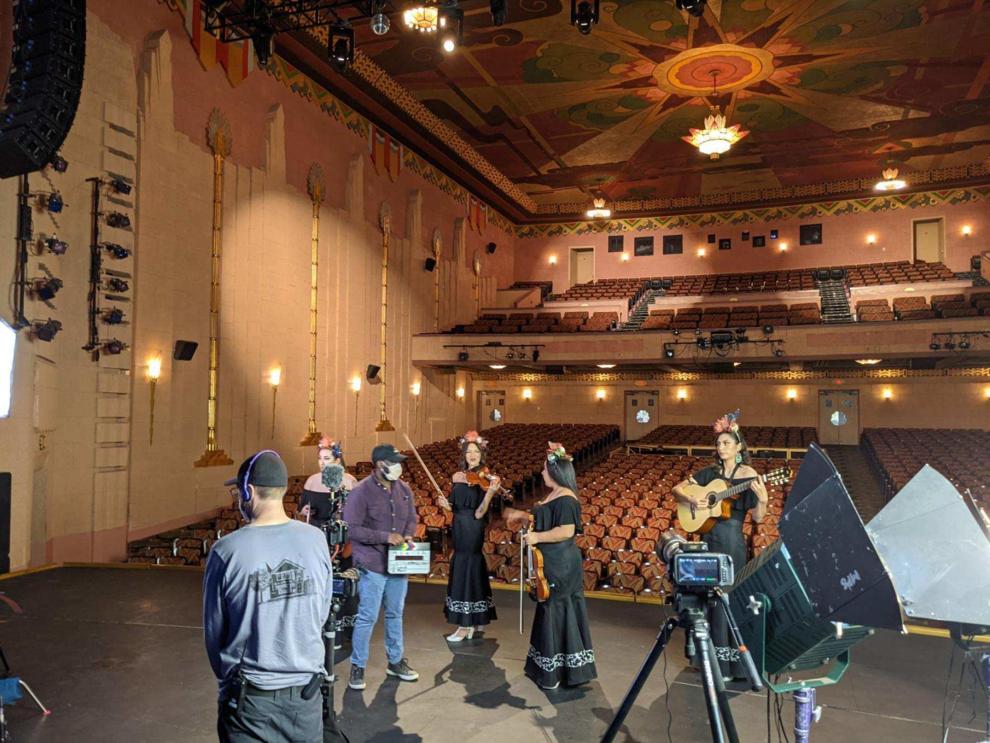 "The focus of our first season is really all about...freedom of expression and it's all about how working artists in the Latinx community really find expression in their own art forms," Maloney said.
The program is divided into three chapters lasting around 10 minutes each, with staff-led instruction between sections.
Maloney said they are also in the process of developing related curriculum for teachers to use before and after the program.
"Obviously we're really making this a fun experience, but I want kids to be able to take something away from it too. ...There is so much educational value in any kind of experience where you're leaving campus. But this experience in particular, I think, is really engaging [and] not just because VR in itself is just inherently engaging," she said.
Since VR for K-12 arts education is so new, Maloney said they are also planning to use the program for research in partnership with Arizona State University.
Maloney said that as they were testing the program, she saw students identify with the featured artists. She mentioned a student who was moved to tears by the story of Las Azalea's founder and another who said "This artist's dope!" after watching the chapter on Sentrock.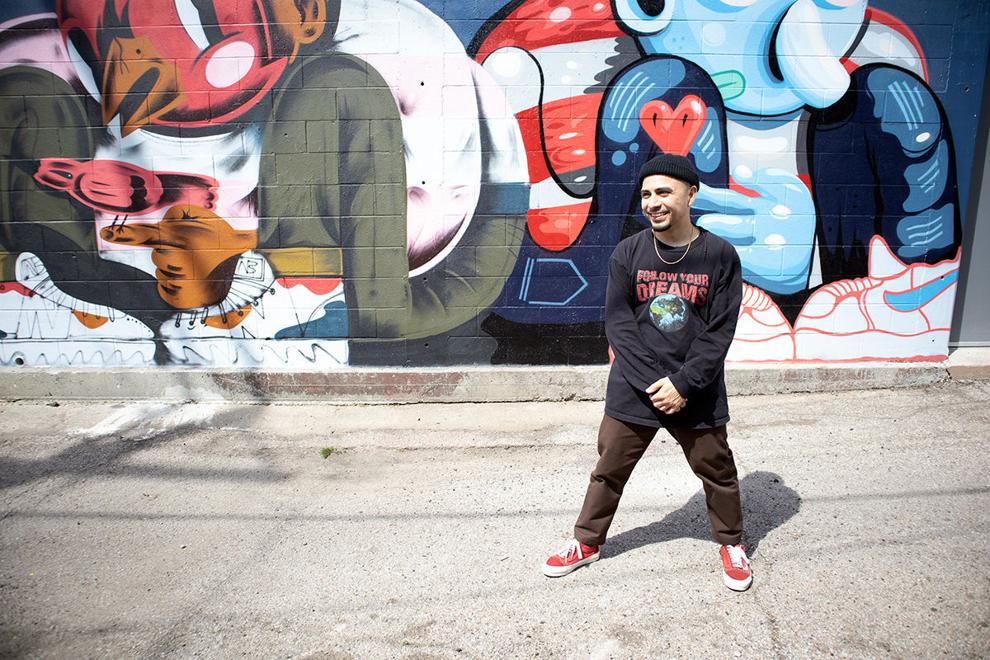 "It's just reinforcing for me that what we built really resonates with our student population -- which is the most we ever asked for," she said. "I think we nailed it with artists that are super engaging to the kids and send a message that our kids right now are very interested in learning, just making connections through art and music and finding freedom in that."
This season has been in development for a little over a year now. Maloney said they were thinking of it as "the next generation of field trips," though Act One is also continuing its in-person field trips. She mentioned that this had become unexpectedly relevant over the past year. 
"If a school district is not comfortable sending kids away on a school bus right now, VR field trips are actually a super safe alternative," she said. "...It can even be the next generation of field trips in a COVID world, because it does feel like a very safe alternative if a school is not quite ready to send kids in masks to a group field trip just yet."
She also said the program's content helped with social-emotional skills where students might have fallen behind during the pandemic.
Act One is starting work on a second season of the program and are currently story-boarding ideas. 
"I have a lot of hopes for this program," said Maloney. "Our goal for this year is to reach 10,000 students plus... . I want to reach students and I want to tell these amazing artist stories to students. All of our teachers and all of our students have had a really rough 18 to 20 months."
Act One is in the process of hiring VR technicians based in Tucson and Phoenix who will take the program to schools.