Eric Eikenberry has been appointed to the Coconino Community College District Governing Board to represent District 3, which covers much of th…
With a semester of their first International Baccalaureate (IB) classes complete, Coconino High School students remain pleased by their decisi…
Almost as soon as then-sixth-grader Margaret ("Meg") Moyer snagged a spot at Northland Preparatory Academy, her mind was on one class: guitar.
Flagstaff Unified School District's "Grab and Go" food service will begin providing free dinner meals for each day of the week on Monday, Jan.…
Flagstaff Unified School District students returned to virtual classes Monday as new Governing Board members, who will make the final decision…
He was a bright spirit, lively, adventuresome and extraordinarily kind. Sean McMullin, a Northern Arizona University graduate, loved the poten…
For the thousands of students, faculty and staff at Northern Arizona University and Coconino Community College, "the college experience" took …
Williams resident Karina Hernandez wants to be able to say she has a high school diploma.
Following an executive order from Gov. Doug Ducey in March to slow the spread of COVID-19, Arizona schools postponed the return of their stude…
Paul Jagodzinski, professor of chemistry at Northern Arizona University, has been elected chair of the board of directors of the American Chem…
Coconino County Superintendent of Schools Dr. Tommy Lewis is seeking applicants for appointment for Coconino Community College District #3. Th…
Flagstaff Unified School District plans to launch its own COVID-19 testing efforts in January as administrators continue to evaluate when it i…
The conversation is the same among auto dealerships locally and across the country: Where do we find trained technicians?
Reports of stalking increased last year across Northern Arizona University, according to the most recent statistics found in this year's Clery…
Rehearsals typically begin a month in advance to prepare Northern Arizona University's roughly 220-person Choral Union for four consecutive ni…
Northern Arizona University researchers Laura Foster Huenneke and Nancy Collins Johnson have been named Fellows of the American Association fo…
As several COVID-19 vaccines near Food and Drug Administration approval, Northern Arizona University graduate Skylar Weber is personally cheer…
Northland Preparatory Academy's Homecoming Dance had all the makings of a traditional masquerade-themed school dance — energetic students, obs…
When first-generation college student Denise Ocampo, 21, was preparing to attend Northern Arizona University, she first thought she would stud…
Northern Arizona University has cracked down on COVID-19 testing infractions this week, locking students who have not received their mandatory…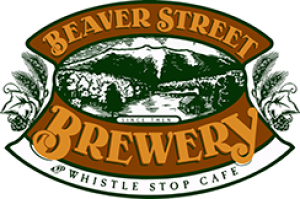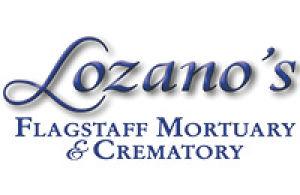 Lozano's Flagstaff Mortuary & Crematory

When 22-year-old Nicole Bratsch's study abroad program in Chile was cut short in March as COVID-19 cases spiked internationally, the Northern …
Two years ago, Northern Arizona University student Maya Motomura did what she could to get her foot in the door of a local elementary school. …
Coconino County is seeking applicants for appointments to five school districts:
Cooking supplies. Lab equipment. Furniture. When Flagstaff educators Taylor Doren, Tom Talasek and Leah Claypool were asked to share their cla…
Designs for the new Killip Elementary School are on their way toward finalization, with construction plans next on the list of tasks needed to…
Having a Big is much like having a friend at school — except they can drive, says Chris Barrera, 9, a participant in Big Brothers Big Sisters …
The ability to work with the community and commit to environmental sustainability were the top requested traits for Northern Arizona Universit…