It was after dark Sunday evening when a small herd of wildlife settled in David Painter's yard in Coconino Estates, completely undetected by t…
Students in David Painter's fourth-grade class at Sechrist Elementary School surprised their teacher by turning in their creations for their A…
Northern Arizona University President Rita Cheng announced Friday on social media that the university is offering credit to students who choos…
As COVID-19 spreads throughout society, academic institutions are forced to adjust and adapt, limiting interactions but continuing teachings. …
Though lacking physical learning spaces following statewide closures, education continues at Flagstaff schools, with teachers and administrato…
Just hours after Gov. Doug Ducey announced the closure of Arizona schools through the end of the term Monday, the Flagstaff Unified School Dis…
The Arizona Board of Regents has been sued in a class action lawsuit for refusing to refund student fees after the coronavirus caused universi…
Although Northern Arizona University continues to operate as the cases of COVID-19 increase in Flagstaff, only a small percentage of students …
Spring graduation ceremonies at Northern Arizona University won't be happening this year, or at least not as originally planned.
In response to the now-extended school closures following the COVID-19 outbreak, Flagstaff Unified School District will be providing free brea…
The Flagstaff Unified School District Governing Board voted Wednesday morning to extend the closure of all FUSD schools through April 3, a wee…
Northern Arizona University announced classes would be online only for the remainder of the Spring semester.
During its school closure, which will last until at least March 30, Fredonia-Moccasin Unified School District will be preparing lunches for students.
Northern Arizona University announced Monday afternoon courses will likely remain online through the end of the spring semester due to concern…
Harriett Sloan has been appointed to the Governing Board of the Tuba City Unified School District for a term ending Dec. 31, Coconino County S…
The threat of coronavirus has become palpable in Flagstaff, with a slew of closures and event cancellations announced Thursday.
Northern Arizona University and Coconino Community College have announced closures of their Flagstaff campuses, with classes shifting to onlin…
The Arizona Board of Regents announced Wednesday the appointment of Kathryn Hackett King and reappointment of Karrin Taylor Robson to the board.
The Flagstaff High School marching band will unfortunately spend its weekend in town, its longtime plans to travel to Chicago shattered by the…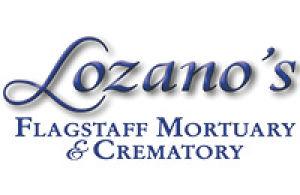 Lozano's Flagstaff Mortuary & Crematory

For the seventh year in a row, more than 2,000 community members gathered Monday for the Flagstaff Community STEM Celebration to see the preva…
More than 200 community members representing various agencies and businesses gathered Thursday at the annual meeting of the United Way of Nort…
At this time of the year, Flagstaff High School band members usually spend rehearsals seated, working on the intricacies of tone and balance a…
Money raised a Global Market for Girls Education fundraiser sponsored by Flagstaff Arts & Leadership Academy, which featured both student …
In response to increasing cases of COVID-19, the disease caused by the novel coronavirus, Northern Arizona University is making changes abroad…
Grand Canyon School District and the Town of Tusayan have partnered to bring high-speed internet to the region using a 60-mile fiber line that…