More than 500 students were honored during Coconino Community College's 29th annual commencement on Friday.
Even this year's remote classroom setting couldn't keep Vanessa Holbrook from asking the professor a flurry of questions. To her, the most rew…
After growing up in South America, Margarita "Maggie" Gil, 18 years old at the time, packed up her belongings and moved with her mother from M…
Four generations of the Gomez family have been students at Killip Elementary School in Sunnyside, and one family member has been showing up fo…
Northern Arizona University conferred 6,000-plus degrees at the Spring 2021 Commencement Ceremony on Friday. It was a record-breaking graduati…
DJ Arnson is set to graduate with a master's degree in human relations and has already achieved a bachelor's in biomedical science at Northern…
Lela Beer's college education has been defined by learning through experience. Part of that has been her choice.
The political awakening of Kimo Homer blossomed, certainly, upon arrival at Northern Arizona University four years ago. But his first stirring…
Leupp Elementary School will be returning to remote learning on Monday, April 19. The news came from the Flagstaff Unified School District Thu…
Northern Arizona University has provided additional information regarding the upcoming academic year, which encompasses both a return to in-pe…
Less than a week after Marshall Elementary School reopened in-person learning on Monday, a classroom is returning to remote instruction due to…
In-person learning officially began Monday in FUSD schools and will operate five days a week for the remainder of the semester. Following spri…
As temperatures continue to rise and COVID-19 restrictions continue to loosen, children are flocking to playgrounds, parks and other recreatio…
After their 2020 season was scrubbed as a result of the pandemic, Grand Canyon Youth announced last week that it will be launching expeditions…
Even with the COVID-19 pandemic approaching on its one-year anniversary of forcing classrooms into the digital realm, teachers have been able …
Eugene M. Hughes, former Northern Arizona University president, died Wednesday at the age of 86.
José Luis Cruz was appointed as Northern Arizona University's 17th president on Wednesday, effective beginning June 14.
Young people who cross paths with the Coconino County criminal justice system often have common threads in the tapestries of their lives, acco…
Students at Northern Arizona University will be returning to in-person classes for their next semester.
Education, BIPOC, mental health, climate action, LGBTQ and sexism have all received more national attention in recent years, especially in 202…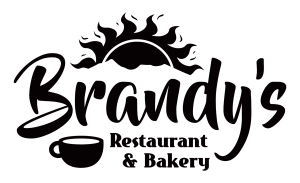 Brandy's Restaurant & Bakery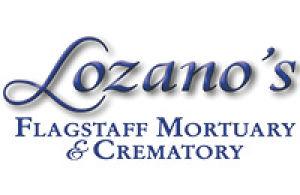 Lozano's Flagstaff Mortuary & Crematory
Interviews have been scheduled for the Governing School Board Member open seat at Williams Unified School District.
The coming months at Northern Arizona University are expected to bring additional changes to campus as it continues to adapt to the pandemic a…
Students of the Flagstaff Unified School District will have the option to return to in-person classes next month as long as local COVID-19 cas…
The Associated Students of Northern Arizona University (ASNAU) advocated for the creation of mental health days for NAU students in a presenta…
As Northern Arizona University's 17th president, electrical engineer and educator José Luis Cruz wants to bring the school the same worldwide …
The Arizona Board of Regents selected José Luis Cruz as the finalist for Northern Arizona University's next president in a vote late Thursday …
Cars snaked through the Basis Flagstaff parking lot in the snowfall Tuesday morning as parents dropped off the school's first group of student…