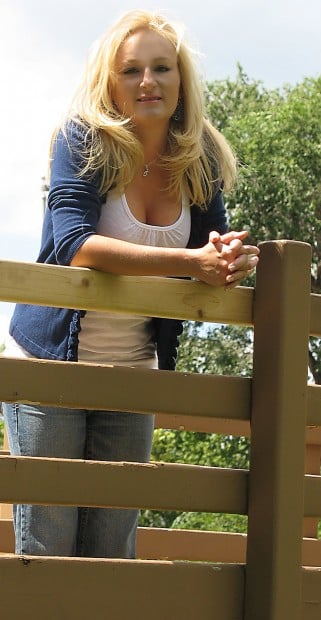 If you enter the bratwurst-eating competition in the Flagstaff Oktoberfest, Jennifer Grogan will be there, ensuring there are enough sausages.
You might not see her, but she'll be the person reducing waiting lines for food and beer, quietly escorting out surly patrons, and making sure polka bands arrive on cue.
And if a band doesn't show up, she'll think of something. She always does.
"I can pretty much roll with anything," Grogan said.
All of this will have taken about a year of very different event planning: Lining up corporate sponsorships, marketing, and negotiating prices for portable restrooms, beer, fencing and security.
It's heady stuff for Grogan, 30. There is a whole vision of what an event will look like, and she makes it happen.
"I get to design T-shirts. I get to pick out what vendors come in," Grogan said.
In her job as event planner with her family business, Peak Events, Grogan is part financial negotiator, part big-decision maker, and a detail-oriented manager.
The business does major ($30,000+) festivals benefiting non-profit organizations, and weddings.
Grogan helps brides into their dresses, and helps select linens, flowers and a photographer.
She orders and negotiates prices for chairs and tents, for festivals.
And on the day of the event, she tries to make sure everyone has food, water and fun.
"It's really go, go, go the whole day, which I don't mind," she said.
Next up could come market research into what other festivals are doing.
Maybe her Oktoberfest would add a barrel-rolling contest, or pumpkin bowling, or pumpkin carving with chainsaws.
This year's will have a root beer garden for kids and non-beer-drinkers.
The business has three employees.
Grogan envisions more someday, and she would like to have a full-time wedding planner, some staff, offer rental supplies for events, and put on five festivals per year in Flagstaff.
"A lot of people think event planning is scary. I think it's fun. I plan parties," she said.