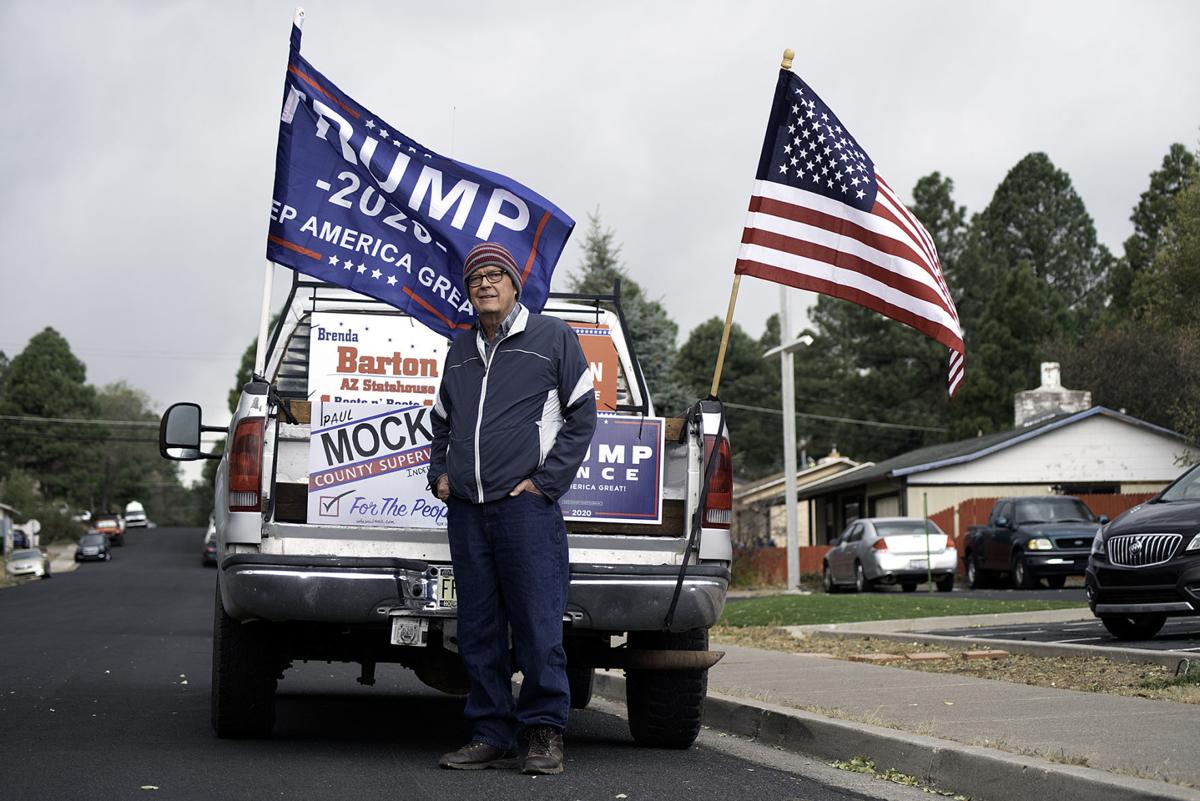 Democrats Patrice Horstman, Matt Ryan and Judy Begay will fill the three contested seats for four-year terms on the Coconino County Board of Supervisors.
As of 10 p.m. Tuesday with 66% of precincts reporting, Horstman was ahead of Paul Mock for District 1 with 74.3% of the votes. For District 3, Ryan outpaced Byron Peterson with 60.6% of votes and District 4's Begay had 61.9% of votes against Bob Thorpe.
Incumbents Liz Archuleta and Lena Fowler are running unopposed for the board's other two seats, in Districts 2 and 5. Archuleta received 7,127 votes and Fowler received 5,622 votes from members of their districts.
The board of supervisors is the administrative body for Coconino County and has oversight over its policies and all department budgets, based on Arizona state laws.
Horstman, a Flagstaff lawyer, will replace Art Babbott to represent District 1, which includes the area from northwest Flagstaff to the Grand Canyon's South Rim. She has lived in Flagstaff for 40 years and supports sustainability, economic development, forest health and affordable housing.
After 18 months of campaigning, Horstman was pleased by the vast number of votes she received as she competed for the seat against Independent Paul Mock, a former security guard, corrections officer, rancher and fire district creator who lives in Valle. She had 8,507 votes to Mock's 2,931 Tuesday evening.
"I'm very appreciative of the voters here in District 1. It's such a diverse district that it was pretty exciting to see those kinds of numbers. I was very, very pleased," Horstman said.
She said she is looking forward to working with longtime Supervisors Fowler, Archuleta and Ryan, and until she takes office, she plans to continue attending all the board's meetings to stay up-to-date.
"I am looking forward to becoming a full-time public servant for this community I love. … I look forward to working with [the longtime supervisors], getting their input and learning from their longtime experience on the board as well as bringing my own ideas and energy and enthusiasm to the board," Horstman said.
Ryan, District 3's incumbent Democrat, will begin his seventh term on the board of supervisors following his victory against Republican Peterson, a retired meteorologist from the National Weather Service station in Bellemont. Ryan had 7,603 votes to Peterson's 4,930 Tuesday evening.
The district includes the southern part of Flagstaff down to Sedona, Williams and unincorporated areas of southwestern Coconino County. During his upcoming term, Ryan said, he hopes to continue the many projects the county has been working on recently, such as wildfire prevention and flood preparation as well as a joint land-use study alongside Camp Navajo and the U.S. Naval Observatory and efforts to improve transit options within the Flagstaff area.
He is also looking forward to meeting the new additions to the board and completing a county orientation alongside of them -- which he said is a nice way to keep track of things that are happening in every county department.
"We'll be launching into those type of efforts, bringing the new board members up to speed so they get to understand the function of county government, what we do and what our budgets are to see the broader picture, and then with that begin to explore what other concepts they are bringing in: what do they bring, what do we have and what can we bring together as a board for the sake of the community," Ryan said.
Lifelong Coconino County resident Democrat Judy Begay from Coal Mine Mesa surpassed Republican Thorpe, Legislative District 6's current representative by more than 2,000 votes for the District 4 seat vacated by retired Flagstaff cowboy Jim Parks.
Though Thorpe has more experience in government, Begay has 45 years of experience in human health management, infrastructure, public schools and higher education, affordable housing and veteran support roles she intends to use to represent District 4, which covers the eastern part of the county from Cow Springs to Forest Lakes.
Begay was unavailable for comment Tuesday night.