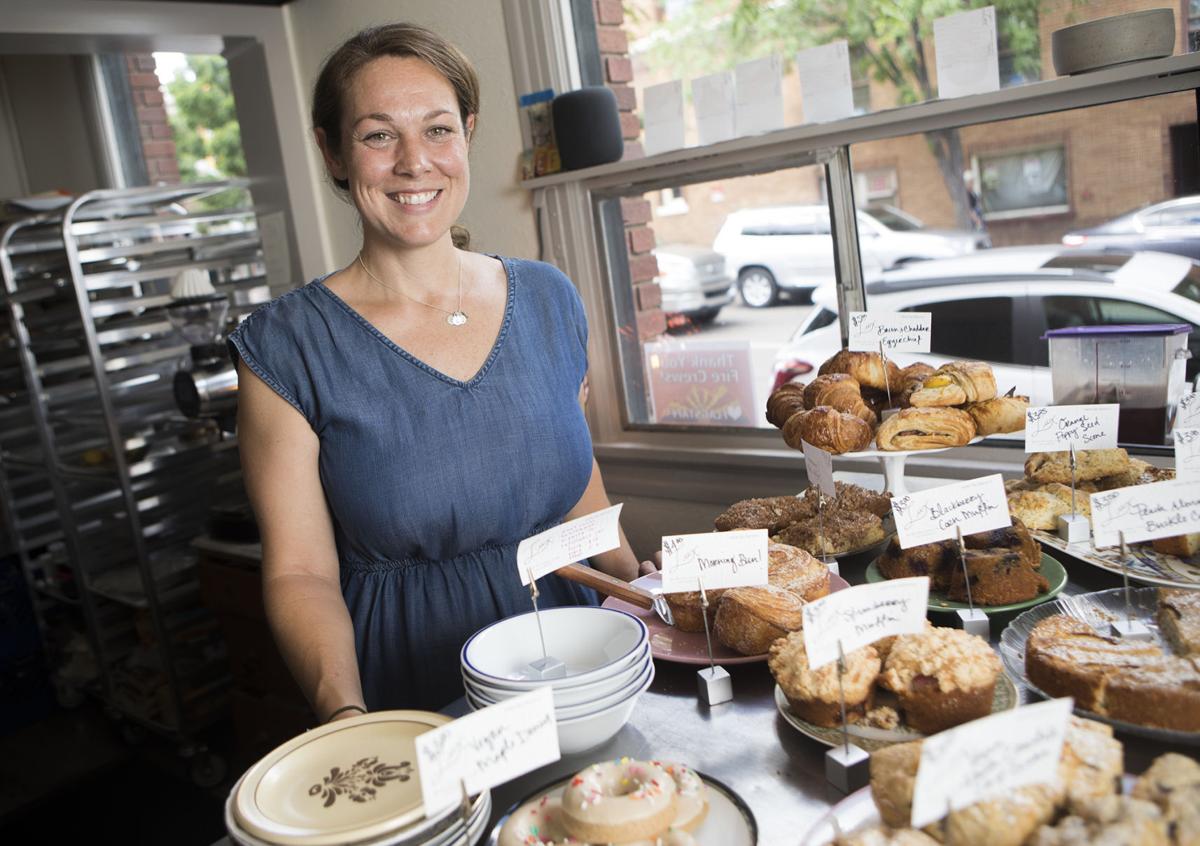 There is no sign, but Lux North already has a steady stream of regulars that make the trek to the unmarked brick building at 111 E. Aspen Street for their morning (or afternoon, or evening) joe.
Husband-wife owners Jeff Fischer and Katie Calahan signed the lease June 20 and opened the doors July 3. Since then, customers have included Phoenicians that are diehard fans of Lux Central -- the much larger Phoenix café, restaurant and bar, some who have heard about Lux North via word of mouth, and others who stumble in, wondering where Mozelle's Bakery moved (down the block on Heritage Square).
"Every day it's getting busier and more people are coming and bringing other people with them," Calahan said. "We're trying to get grounded right now, we're trying to find our identity here in Flagstaff. We know ourselves really well in Phoenix. But I think every day you get to know something more about yourself by the community trusting you and being committed to you as well."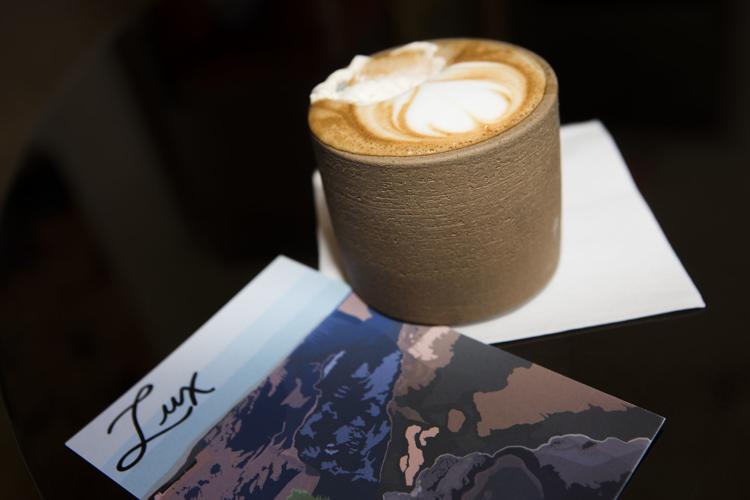 The couple wanted to start a Lux in Flagstaff for years, Calahan said, but it became a reality later in life, as taking care of their five children (ages 15, 12, 10, 4½ and 5½) took center stage.
"My husband comes up half the week with [some of the] kids and we have a couple of employees that will come with him and stay for a few days," Calahan said of rotating between Phoenix and Flagstaff.
The baristas brought up from Lux Central have been helping train the new Flagstaff employees at Lux North on using La Marzocco Linea, a handmade, manual Italian espresso machine.
"It takes old principles and ideas of making espresso and kind of brings it back into a new age," Calahan said. "Most espresso machines now are just push of a button kinds of things and [La Marzocca Linea] is actually a hand lever and you preinfuse the espresso with water."
Calahan and Fischer bought the rare Linea model, one of five in the world, after it sat in a showroom in San Diego, and got help setting it up in Flagstaff with some of the town's other coffee connoisseurs.
"We've had a lot of good support from some of the other coffee shops. Mike Funk from Firecreek is very handy and a La Marzocca representative to work on machines, and he came over and helped us when we first opened," Calahan said.
As far as the espresso taste, Calahan said it is as unique as the machine itself.
"I've heard from a lot of people that are coffee lovers that it's amazing – it's very pure, very clean," she said, adding that they use a housemade roast.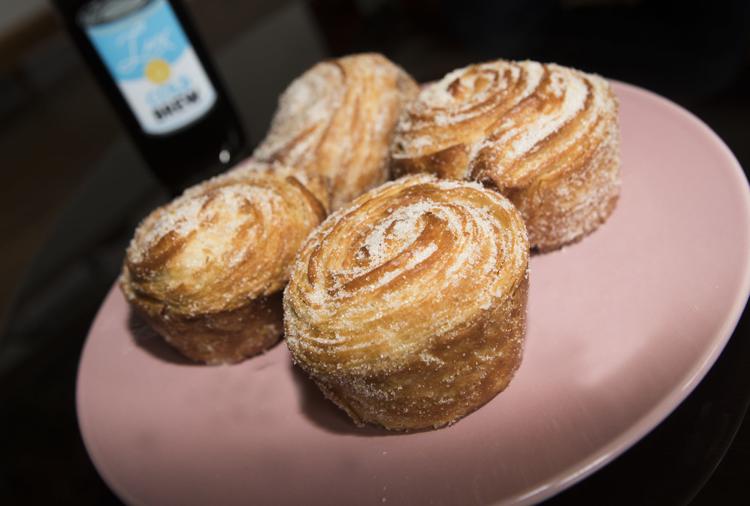 Though the couple is waiting to get to know their clientele in Flagstaff better before putting out an official menu, Lux North baristas can make hot or cold espresso drinks of any kind, including lattes, macchiatos and mochas with chocolate, vanilla, hazelnut or caramel syrups.
"We have a Lux classic drink called a Velvet which is white chocolate mocha. We do our housemade espresso whipped cream that people kind of go crazy for, and then we [also] have our own fresh squeezed juices and Lux chai," Calahan said, adding that so far the cold brew has been the biggest hit at the Flagstaff location.
There are also a variety of pastries that Calahan makes by hand starting at 3 a.m. every morning, and by 6 a.m. customers can enjoy her cakes, cookies, croissants, muffins, pies, scones and donuts.
Lux's lounge is in a room on the other side of the entryway of the building, across from the ordering area. Large copper-colored glass orbs dangle from the ceiling as the room's light fixtures, complimenting orange, square-shaped furniture and the wooden floor. One wall, above the sugar and mixing straws, is dedicated to a giant mural of the Grand Canyon with orange and purple details. Fischer chose the lights from English designer Tom Dixon, whose work can be found at the Museum of Modern Art in New York, and the painting from Phoenix artist Randy Slack.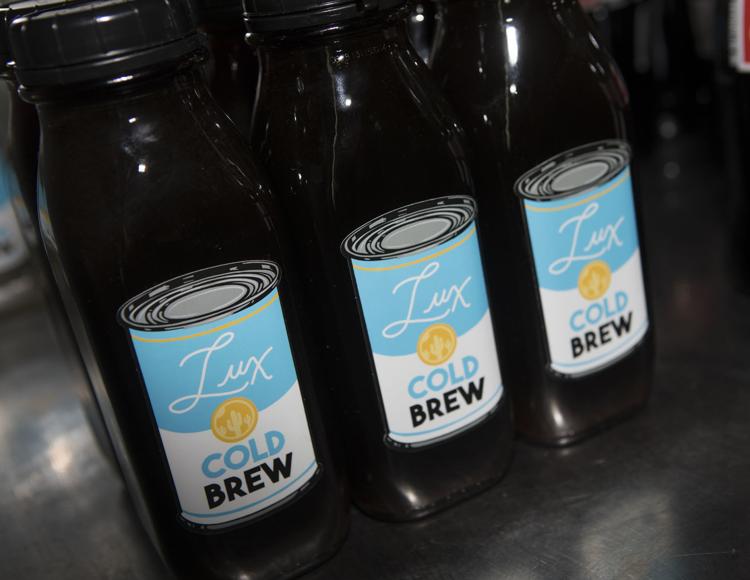 The hip, living room-type feel is fitting of Lux's mission: pairing the highest quality hospitality and nourishing goods in an atmosphere where art, music and design are cultivated to create a place of culture.
Fischer took over Lux Central in 2005, and over the years built personal relationships with his customers, something he and Calahan hope to do up north, giving them nametags for their cups and individualizing orders.
"How much does Flagstaff want to identify with us? I don't think we came here to be presumptuous and that's one of the reasons we acted in a smaller space," Fischer said. "We feel it's fundamentally important to develop a relationship of trust. We can't very well [do that in] 15 minutes. We aim to be here for some time."
Get local news delivered to your inbox!
Subscribe to our Daily Headlines newsletter.