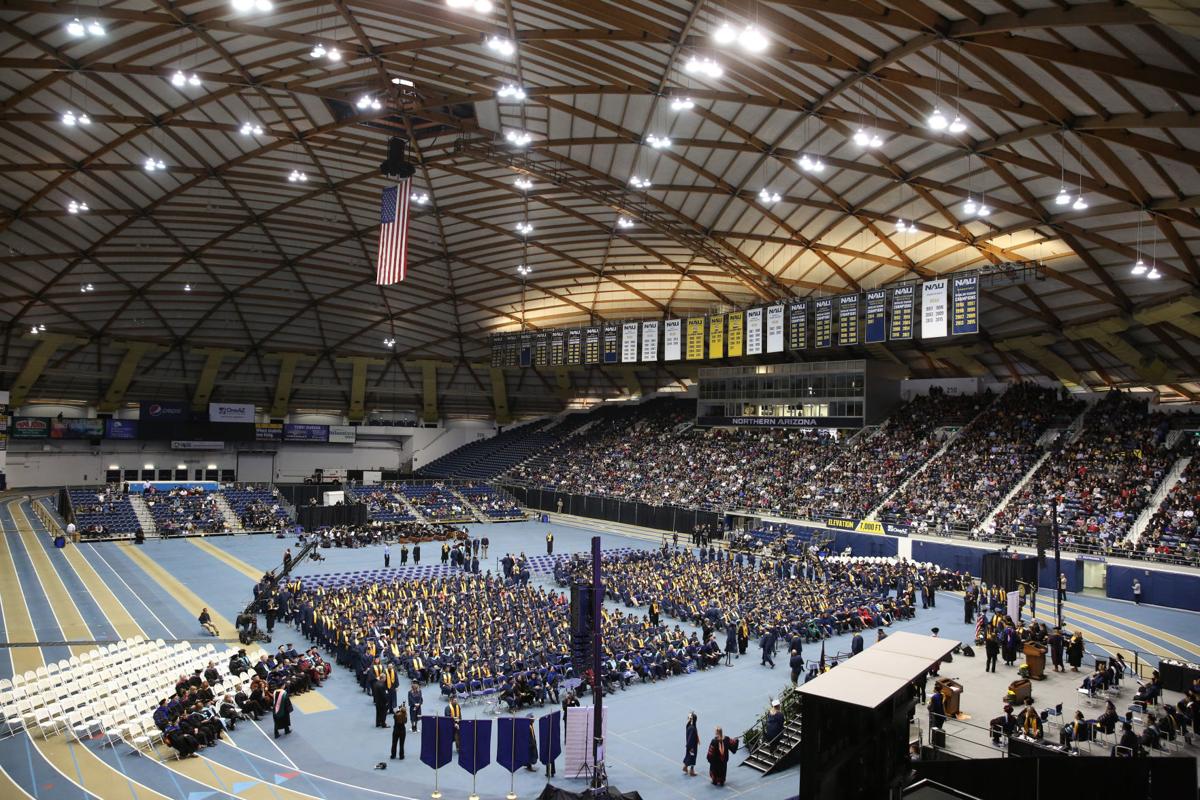 Within the past year, a handful of Northern Arizona University academic deans have left their positions to seek work elsewhere, leaving interims to rule the school until permanent replacements can be found.
"At any given time at NAU there are interim leaders throughout campus ranging from deans, chairs, directors and vice presidents. These transitions are typical as we strive to compete in today's highly competitive higher education environment," NAU spokesperson Kimberly Ott said.
Val Ferme, dean of the College of Arts and Letters, was the latest to resign, following Dan Goebel of the W.A. Franke College of Business and Paul Jagodzinski of the College of Environment, Forestry and Natural Sciences (CEFNS).
Ferme accepted a position as dean of the College of Arts and Sciences at the University of Cincinnati, while both Jagodzinski and Goebel will return to faculty positions at NAU before the 2019-20 school year.
Jagodzinski was the dean of the College of Engineering, Forestry, and Natural Sciences before it was split into two colleges – CEFNS and the College of Engineering, Informatics and Applied Sciences (CEIAS) – last year.
Jason Wilder, Biology Chair for CEFNS, will serve as the college's interim dean while CEIAS continues to operate under interim dean Diane Stearns, the newly named university provost, as it has since the college was formed.
Stearns' permanent replacement is close to being finalized, as is the interim dean for the College of Arts and Letters, NAU officials said.
In addition to finding a new dean, the College of Business has also been authorized by NAU President Rita Cheng to hire eight tenure track faculty to replace seven individuals who either retired or accepted jobs elsewhere by the end of the school year.
One internal employee was considered for the interim dean of the College of Business, but accepted a position at another university, so the search for interim dean of this college will now be conducted externally.
Finding new deans typically takes a full academic year, Ott said, so the goal is not to rush to fill these positions before the fall semester begins.
"[Appointing new deans] requires a thorough process that includes engagement by the college and the university community to hire the most qualified individual. This needs to occur when the academic year is in progress and faculty are present to ensure participation and feedback in on-campus interviews," she said.
Though not an academic dean, Dean of Students Cindy Anderson retired after 35 years serving in various positions at the university. Potential replacements for the position have already been interviewed.
Get local news delivered to your inbox!
Subscribe to our Daily Headlines newsletter.