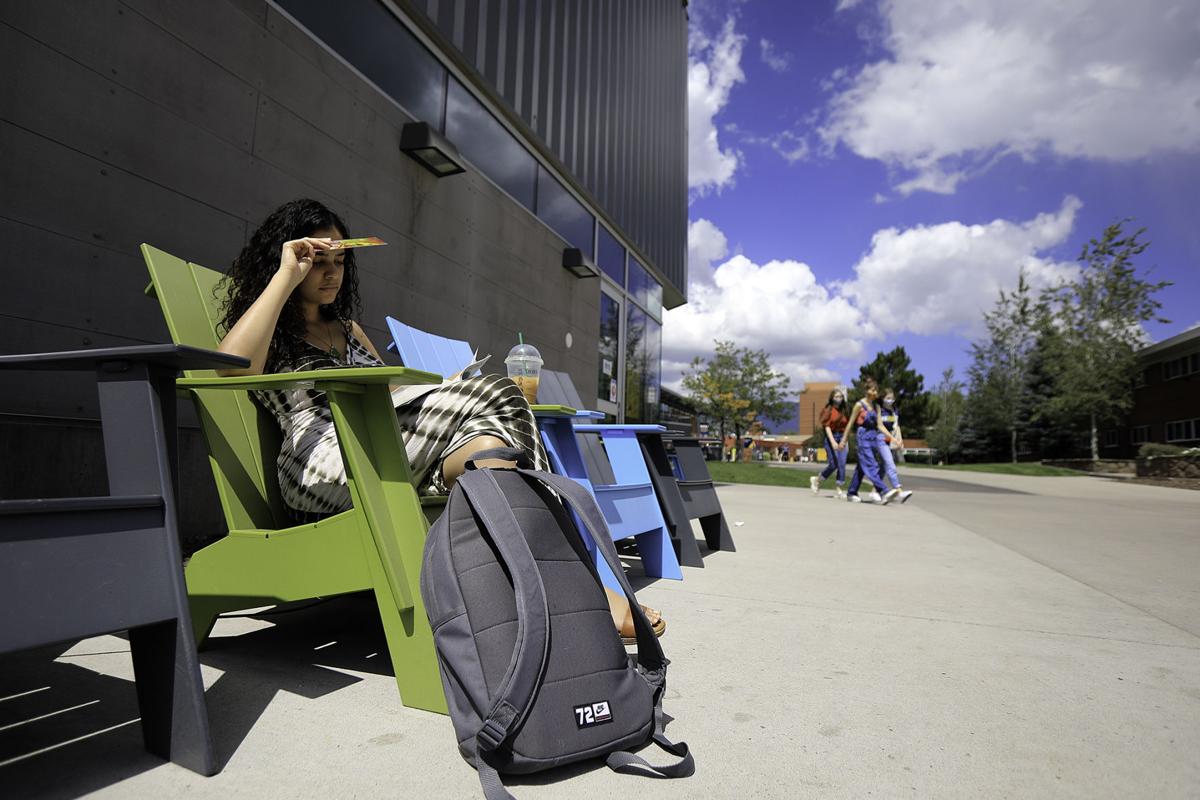 Reports of stalking increased last year across Northern Arizona University, according to the most recent statistics found in this year's Clery Report.
The 78-page online report also showed that robberies, burglaries and motor vehicle thefts increased over the last year, while reports of sexual assaults decreased for a second straight year.
The report covers a wide variety of crime safety topics in addition to a breakdown of the year's statistics. The federal government mandates universities release their yearly Clery Report as a way for campuses around the country to maintain transparency about their reported crimes and policies.
The Clery Report has been normally released in October, but the report was allowed an extension due to the impacts of the coronavirus pandemic, with this year's released in late November.
Lara Fox, director of Clery compliance for the NAU Police Department, said the numbers in the report show the importance for properly reporting crimes.
"If someone chooses not to report a crime, it cannot be included in the reported crimes for the university," Fox said.
In 2017 and 2018, students filed less than three reports of stalking each year across the entire campus. In 2019, reports of stalking shot up to 28 across campus, including student housing facilities.
The police department said the federal guidelines define stalking as a suspect acting in a way toward a victim that would cause a reasonable person to fear for that person's safety, the safety of others or suffer substantial emotional distress.
Fox felt that increases in reported stalking cases were due to changes in campus culture.
"I feel campus communities are becoming more comfortable talking about these issues, and are becoming more empowered to break their silence and report. As younger student populations enter into the college environment, I anticipate these reports will continue to be made," Fox said.
The university said students or employees who believe they are being stalked can notify the suspect of their right to file charges through writing. Fox also suggested relying on no-contact orders, temporary housing, or academic, transportation and workplace accommodations.
"Unfortunately, stalking occurs with frequency in our society and when you learn about stalking behaviors, you are more likely to notice them before they escalate," Fox said.
Crime reports can only be included in the report if they were told to campus security, police, designated staff, advisors and other law enforcement. Fox recommended people learn about stalking through the online Stalking Resource Center, or use the department's safety videos.
Sexual assaults, which law enforcement officials widely consider underreported crimes, continued a second straight year of decreasing numbers, although not by much. When crimes are underreported, it challenges officers' ability to respond if they're unsure how often those crimes occur.
This year saw 14 instances of rape occur on campus and 12 occur at student housing facilities on campus.
Last year, the university saw 18 cases of rape on campus and 16 at student housing facilities on campus. In 2017, 31 instances of rape were reported on campus, and 25 occurred at student housing facilities.
Students reported a significant increase in burglary on campus, from 12 in 2018 to 23 in 2019. Another case of burglary occurred to a student off campus that was included in the report.
Motor vehicle theft increased from one case in 2018 to four cases in 2019. Additionally, robbery reports increased from two to six in 2019. Fox said there wasn't a clear trend for why the crimes increased.
She added that NAUPD has officers assigned to each residence hall to encourage crime reporting, crime prevention, and to reduce the fear of being victimized. Campus officers conduct presentations and offer online strategies for individuals to prevent bicycle theft, increase vehicle security, and discuss residence hall or work environment security.