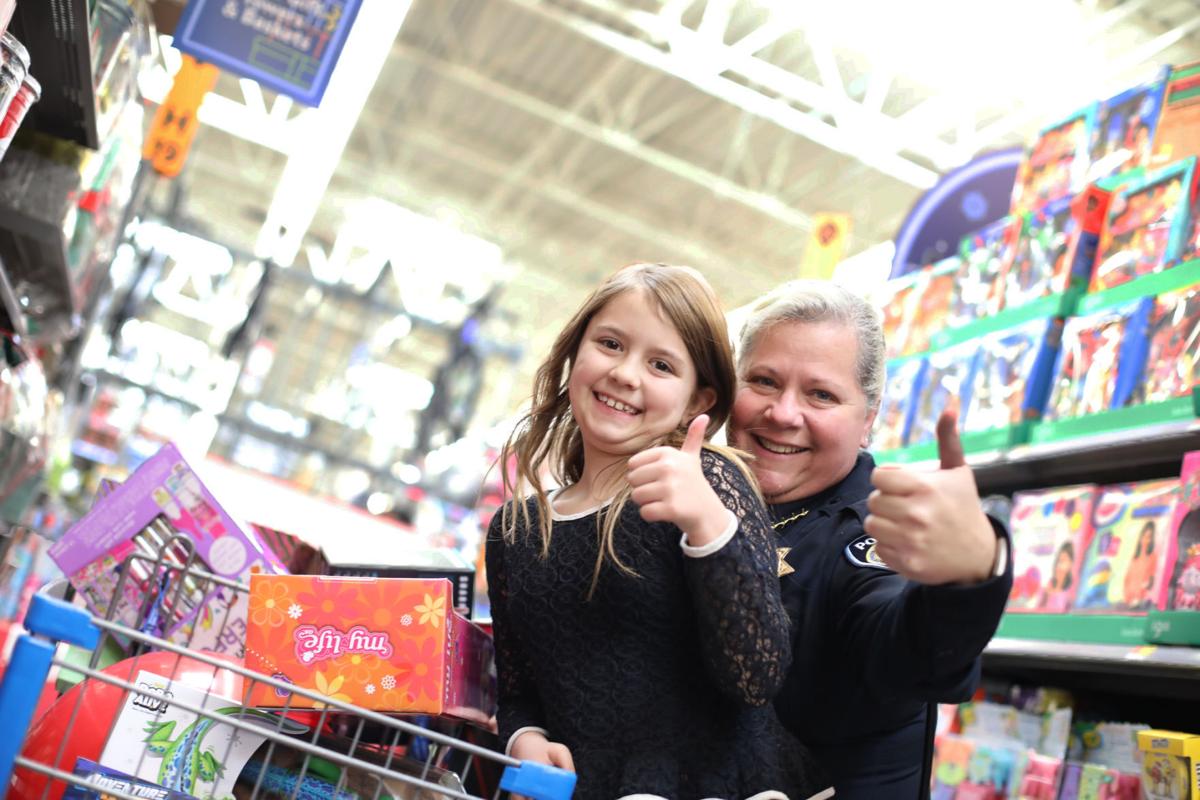 Northern Arizona University Police Department could be looking for a new police chief after a city in Florida gave a conditional job offer to Kelli Smith, police chief for NAUPD.
Smith has worked for the university police for three years, where she increased officer staff from 21 officers to 29 to better match the demand from NAU's increasing enrollment. Originally from Florida, Smith applied for the job of Police Chief for the Lakeboat City Police Department after it opened in June, according to a Lakeboat City press release.
Her job offer is conditional at this point, awaiting a multi-week background check. An official job search has not been initiated by the university at this time.
Smith said she appreciated the relationships she built with staff, students and outside agencies during her three years at the university, but was excited at the prospect of moving back to the Sunshine State.
"I'm from Florida. All of my family is either in Florida or in South Georgia," Smith said. "I'm excited to go home, but I will forever be grateful for the opportunity I had here. I have made lifelong friends, and I have learned so, so much."
Smith said she has tried to rely on her team and interagency partnerships during her past three years. Her department includes 29 officers, 12 civilian employees and 22 student employees managed by a $4.6 million budget. She has assisted in creating university police fundraisers for local food pantries and reaccrediting the department in 2018.
NAU officials said they plan to appoint an interim police chief before launching a nationwide search for a new police chief. The police chief position currently earns a $140,000 salary, as of last year.
The university's job description describes a candidate that can work with other local agencies, stay up to date on police methods, while coordinating patrol, criminal investigations, records and accreditation among many other responsibilities. It requires experience in all aspects of university policing, professional policing, organizational change and community policing.
President Rita Cheng said she appreciated the time and expertise Smith brought to the position.
"Chief Smith demonstrated a strong commitment to our students, our diverse populations as well as our faculty and staff throughout her time at NAU and guided NAUPD to ensure the department received a unanimous vote for its eight consecutive cacreditioant by the Commission on Accreditation for Law Enforcement Agencies Inc.," Cheng said. "We wish her well in her new position."
Smith said in the wake of the increased scrutiny of police agencies during the past few years, like many agencies, the department reassessed its guidelines to ensure it met many standards that police agencies were being challenged to adopt. In her mind, law enforcement leaders are constantly trying to figure out how to better serve every member of their community, understanding that sometimes a student's distrust of police could stem from an interaction with an officer from a different agency in a different city or even state.
"Every police chief is trying to figure out how can we be effective, efficient, authentic and safe at the same time," Smith said. "If I had those definitive answers, it would be a whole different interview."
Smith said in her position she instructed her officers to often put themselves in the shoes of crime victims. At a university level, burglaries can have massive impacts on the outcome on people's academics. In some cases, a laptop being stolen at the wrong time could impact a term paper or final.
In responding to crises, Smith said meeting and speaking with agency leaders in the city and county before emergencies occur has helped their understanding of the city's goals and mission.
"I try to have my team recognize that the little things matter," Smith said.
Sign up for our Crime & Courts newsletter
Get the latest in local public safety news with this weekly email.