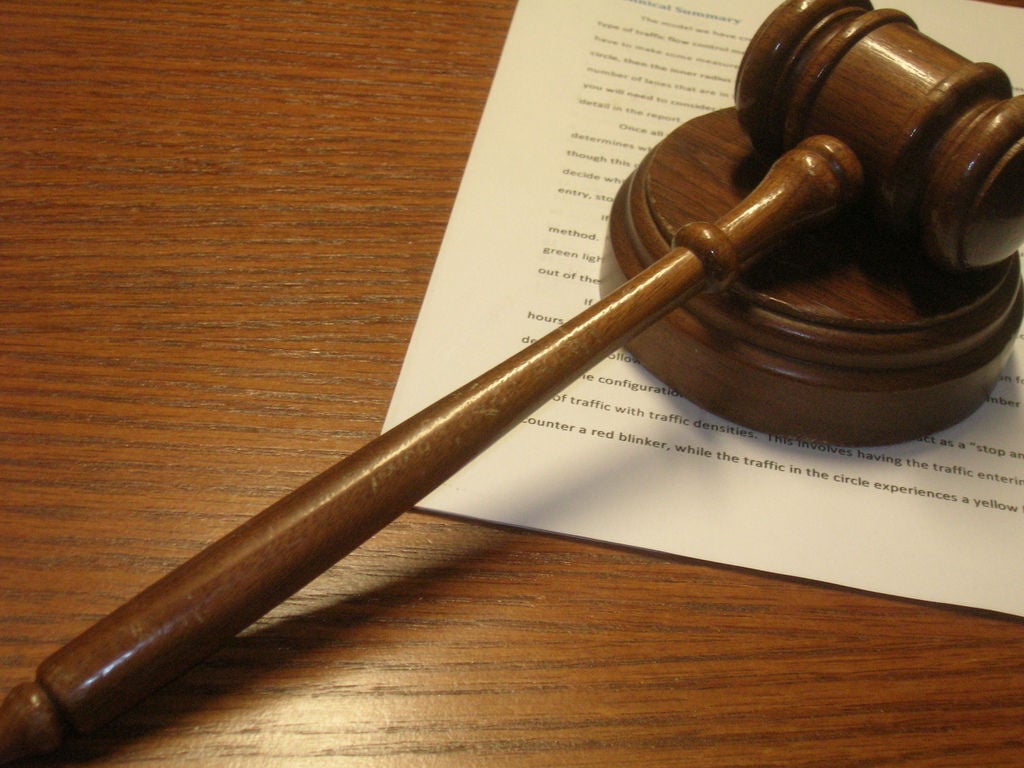 A Tuba City man is facing accusations in state and federal courts after allegedly shooting and killing his girlfriend in Flagstaff and then firing his weapon again while in Kaibeto, Ariz.
Residents in the Aspen Trails apartment complex woke late June 23 to the sound of gunshots. Jessica Biakeddy, 34, was found shot multiple times in the street outside an apartment complex and eventually died from her wounds.
Justin Colorado, 29, is being held in the Coconino County jail on a federal complaint, and a grand jury has charged him with killing Biakeddy. FBI officials allege that after Colorado shot and killed Biakeddy, he traveled to where his child was living near Kaibeto on the same night, shot his firearm multiple times in Kaibeto, and was eventually arrested without resisting.
Between the two cases, Colorado is facing charges for first-degree murder, drive-by shooting and owning ammunition as a prohibited possessor.
Colorado has not been arraigned in Coconino County Superior Court at this time, but an indictment has been filed.
U.S. Magistrate Judge Camille Bibles listed Colorado as a flight risk in the federal case and required his incarceration before trial. Federal court documents suggest the defendant is currently facing max jail time of 10 years for his federal charges.
Charles Hernandez, spokesman for the Flagstaff Police Department, said the police investigations were "extensive and intensive."
"Investigators learned Mr. Colorado did not want Ms. Biakeddy to contact police regarding a prior domestic incident prior to the escalation of violence," Herandnez said via email.
During multiple interviews with police officers, Colorado told investigators he shot Biakeddy after he spoke with God. He blamed alcohol and voiced his regret for the shooting during a conversation with Flagstaff Police Department officer Casey Rucker.
"I killed her. I shot her," Colorado told the officer.
Because Colorado has not had his first day in state court, the county public defender's office does not have a lawyer appointed to his case at this time.
The federal public defender's office did not respond for comment. The federal prosecutor declined to comment about charges before a possible trial.
Biakeddy was staying at her family's house in Flagstaff after a day with Colorado down in Sedona at the creek, according to reports. Colorado had left her at the home earlier that day.
Later, a resident in the complex told police he saw Colorado's white GMC Acadia drive into the apartment complex. The witness remembered the SUV because it appeared to be driving faster than the speed limit. Colorado was there to drop off a set of books, including Biakeddy's Bible.
Neighbors report their apartment complex is normally quiet, and children can often be found playing outside. The most commotion residents hear usually comes from the nearby Interstate 17 that is adjacent to the complex.
Biakeddy reportedly left the family apartment to speak with Colorado at around 10 p.m. Police report that about an hour later, shots rang out in the apartment complex. Residents saw their neighbors run out with medical supplies to help tend to the woman's gunshot wounds.
When police arrived on scene, Biakeddy was unconscious but still breathing. She was later transported to the Flagstaff Medical Center and died at 11:49 p.m.
Police reported finding 10 spent bullet casings near where Biakeddy was shot, according to police reports.
Later that same night, Navajo Nation police officers responded to a call of gunshots being fired in Kaibeto, according to a federal complaint. The reporting party said Colorado arrived in the white SUV and tried to take his daughter with him. During the interaction, he allegedly fired a handgun, switched vehicles and drove away from the home with his daughter.
Police found Colorado's new vehicle at a gas station, and he was arrested without incident. They found two 9mm rounds in Colorado's pocket when he was taken into custody.
Investigators searched the roads Colorado was believed to have driven that night and found a handgun on the side of the road. Federal investigators submitted the firearm for fingerprint analysis.
Sign up for our Crime & Courts newsletter
Get the latest in local public safety news with this weekly email.