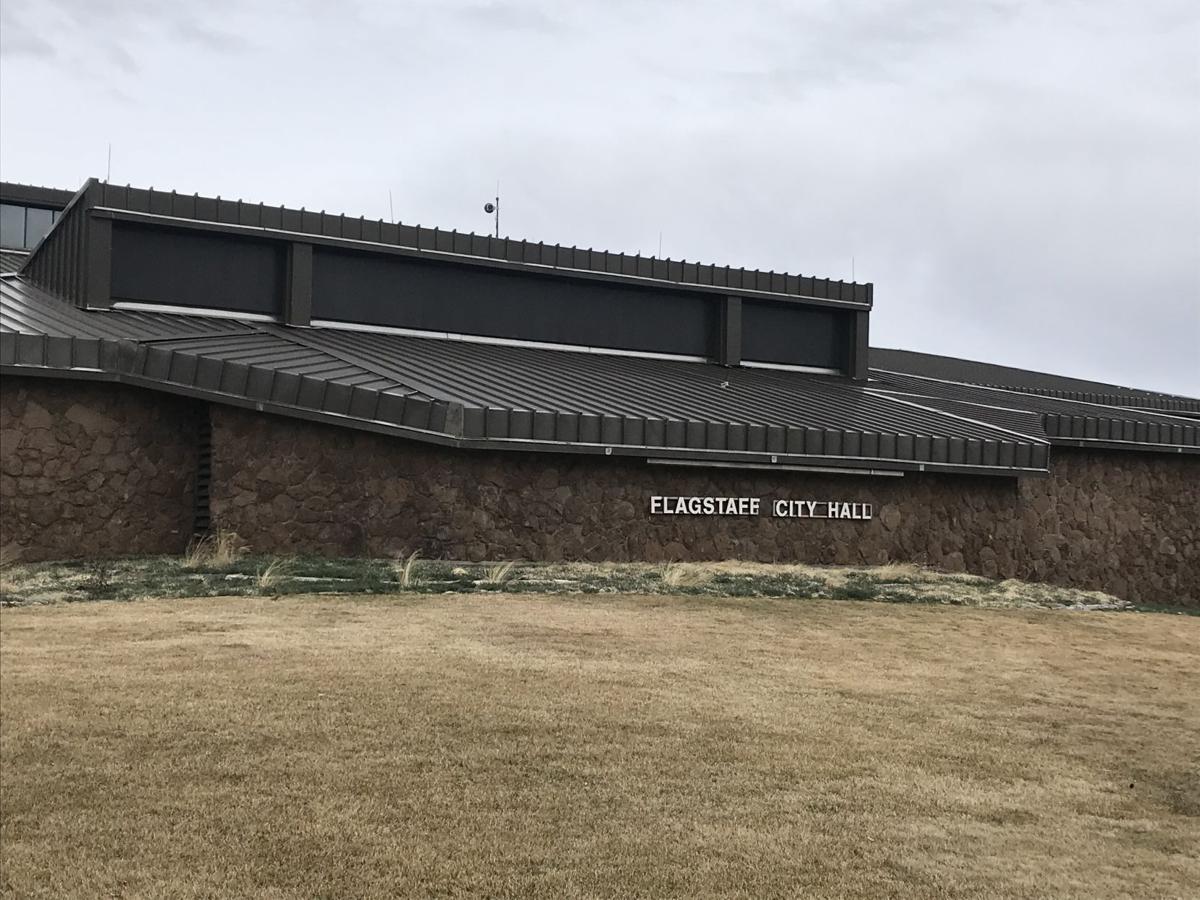 The Flagstaff City Council felt the time was right to begin a plan on setting up a detox center and different methods for first responders to respond to mental health and public intoxicant calls.
The Flagstaff Police Department and Flagstaff Fire Department both support the idea of diverting alcohol and mental health related calls to an alternative response and a possible detox center, but there are many steps between recent discussions and bringing a solution onboard.
After George Floyd's death by police incited local protests and city council discussions, the Flagstaff City Council discussed FPD policy, call response and review processes during three council sessions over the past few weeks. Many protesters originally called for a defunding of police budgets entirely in favor of new forms of response, some asked for police reforms, and others asked for more funds to be pushed into police budgets.
Alternate response models include changing the types of professionals that respond to calls and where people are taken after they are arrested. The council and police agency were in agreement that the current review board met the group's desires and goals.
The council directed city staff to begin bringing possible partners to the table to determine the right alternative response model and a possible detox center for Flagstaff. Dan Musselman, interim police chief of the Flagstaff Police Department, said these solutions have been a dream of Flagstaff for some time.
"It's one of those things, we've been talking about this for decades. This was a topic when I first got hired 20 years ago," Musselman said, adding that many of the attempts never really worked.
Call response
The police agency said mental health and low-priority alcohol calls made up 13% of their call volume.
After officers arrest public intoxicants or people called for mental health-related reasons, officers can spend hours in the hospital if the arrestee needs more significant care than the jail can provide. The department's officers spent 480 hours at hospitals with 346 arrestees in 2019, costing the department $24,000.
Musselman said these stats show the time and money that could be spent with the community or responding to other calls, as opposed to watching over an arrestee in a hospital. He added his officers are not truly trained mental health professionals.
These calls also impact the Flagstaff Fire Department, who has a different call load — 14,750 calls in 2019 compared to the police's 43,401 calls in 2019. However, public intoxicant calls made up 18% of fire's calls, and behavioral health responses only made up 2.5% of their call volume.
Mark Gaillard, fire chief for the Flagstaff Fire Department, agreed with Musselman, saying firefighters are many times the wrong agency to respond to mental health calls and people who are intoxicated.
"I've got a talented bunch of men and women who are passionate about providing care, but they're just the wrong tool for so much of the calls we're talking about this evening," Gaillard said.
Musselman previously cited Flagstaff's designation as both a college and border town to multiple reservations when describing the city's volume of the city's public intoxication arrest rates.
Councilmembers heard many forms of alternative response models from around the country, including Denver, Anchorage and Mesa. The models included tactics like supporting police with mental health personnel or clinicians, social worker and paramedic response on non-emergency calls, and security officers cross-trained as emergency medical technicians.
The costs varied depending on the program and locations, from $208,141 in Denver for a six-month program to $5.2 million in Mesa.
As for detox centers, the councilmembers heard details about various types of centers from Mesa to Eugene, Ore. The options presented solutions from around the country that specialized in responding to mental health crises, homeless cases, substance abuse, and also ones that specialize in caring for Native American communities.
Some options were mobile response units, while others focused on rehabilitation and housing centers.
Moving forward
There was consensus among Council that change needed to occur, but the specifics are still left to be determined.
Like the council, Musselman felt the time was right to create a solution that fits. But he, like some on the council, worried about including so many people in the conversation that a plan wouldn't materialize.
"I think we need to strike while the iron is hot and move forward," Musselman said. "I'm fine with including whoever we want to include in the conversation, but sometimes you get so many people involved it just bogs [the process] down."
Vice mayor Adam Shimoni was eager to act, but raised concern about not including voices from communities.
"I do think we need to do things through a culturally sensitive lens because there's a lot of folks that have lost trust in our systems — whether that's government, policing, or whatever it might be," Shimoni said. "They've lost trust in our models, and they don't buy in."
Mayor Coral Evans was very specific about focusing on the root cause of these problems, including poverty and homelessness as it relates to mental health and public intoxication. She suggested using a rapid assessment response evaluation model of addressing social issues, developed by a Northern Arizona University professor, to talk to those impacted to understand what is needed to be successful.
"We actually need to do something, and not just talk about it," Evans said, supporting a detox center in Flagstaff. "I think what we do would help shift the conversation from police, police, police into what is the actual underlying root cause of homelessness, mental health problems, substance abuse problems, and let's actually start talking about that in a meaningful way so we can address those [problems.]"
Other members of the council asked for more information and context to help provide them with a better understanding of what solutions would fit Flagstaff best. Greg Clifton, city manager, made a point to bring the conversation back to what started the current discussions. He took the feedback from the council and planned on bringing the topic back to the city with more information.
"I do think it is time to move forward. Inviting more discussion on this, as inclusive and comprehensive as it may be, I fear it may prolong discussion," Clifton said. "I can't help but hearken back to one evening in June when we had in the area of 500 comments at the height of a very strong awareness movement in regard to Black Lives Matter."