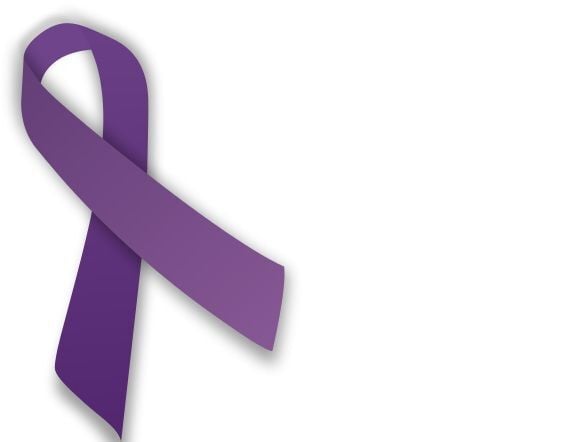 Domestic violence cases are expected to be higher in Flagstaff from last year, whereas rates across Coconino County are expected to drop.
Many people have been concerned about the impact the pandemic could have on victims of domestic violence. Experts working with domestic violence victims say that could be because of a myriad of problems that relate to stress in an individual's life.
In 2019, the Flagstaff Police Department reported 1,809 cases of domestic violence calls. As of October 2020, the department had already recorded 1,589 cases.
The Flagstaff Police Department defines domestic violence as violence occurring between people who live together and isn't necessarily limited to people romantically involved, according to Charles Hernandez, spokesman for the department.
"We suspect the increase is due to a combination of factors, with the underlying [COVID-19] restrictions and an increase in student housing with common areas for roommates."
Alternatively, the Coconino County Sheriff's Office said their domestic violence rates generally are hard to predict year-to-year. As of October, the office had received 370 cases from around the county; last year, domestic violence cases totaled 483 calls.
"If everything follows true, our spike in domestic violence calls would have been in 2019; every other year is below that," Paxton said. "It's hard to say why."
Brooke Fulton, program manager at Northern Arizona Care and Services After Assault (NACASA), said studies show that domestic violence is vastly underreported, meaning that the numbers aren't an accurate representation of reality.
This year, they've received less referrals for their normal domestic violence strangulation and sexual assault cases. She said while alcohol tends to increase the likelihood of abusive action, she's wanted to dispel myths that the highest rates of domestic violence are on the holidays or Super Bowl Sunday.
"We don't know what we don't know," Fulton said. "Police aren't getting called and crisis lines aren't getting called. So many domestic violence situations nobody ever learns about."
Fulton added that this year, many instances of abuse might be going unreported because victims have fewer opportunities to interact with friends in person or speak with mandatory reporters.
"It's really important to note that domestic violence doesn't take a break. If you have somebody who is in a domestic violence relationship, it's likely that the relationship is violent year-round. It's not taking a break for the holidays," Fulton said.
Hernandez said if people are afraid of someone in the home becoming violent, police are willing to help.
"Having an unbiased third party to help solve problems to prevent the escalation of the incident and calm everyone down is a service the police provides -- which also prevents individuals from being subject to arrest, absent physical violence," Hernandez said.
NACASA specializes in investigating sexual assault and domestic violence strangulation. Fulton said emerging research shows a high connection between strangulation and homicide by firearm. She explained that days after a strangulation occurs, people can experience strokes and medical complications.
"Anecdotally we see a lot of domestic violence cases where strangulation is a part of the relationship, but people don't understand the seriousness of that type of crime," Fulton said. "People might get strangled on a regular basis but don't have the language. We ask, 'Have you ever been strangled?' People say no. We then ask, 'Has he ever put his hands or an object around your throat?' And they say, 'A lot, yeah.'"
Fulton said many people don't realize they're in an abusive relationship, blame themselves or blame alcohol. He added that Northland Family Help Center and Victim Witness Services can also be great resources that advocate for people regardless of whether their case is reported to police.
"These people are not alone," Fulton said. "It's such an unfortunately common situation. There are people out there who have resources to help."
Paxton added that groups like Silent Witness can take anonymous reports of domestic violence if people are concerned about being identified. There are also women's shelters to help women and families that are victims of violence.
"You can see that a lot of these folks that are victims don't have anywhere else to go," Paxton said. "That's the fear, where are they going to go? Some have family, some don't. Sometimes they feel trapped. There are resources to help remove them from dangerous situations."