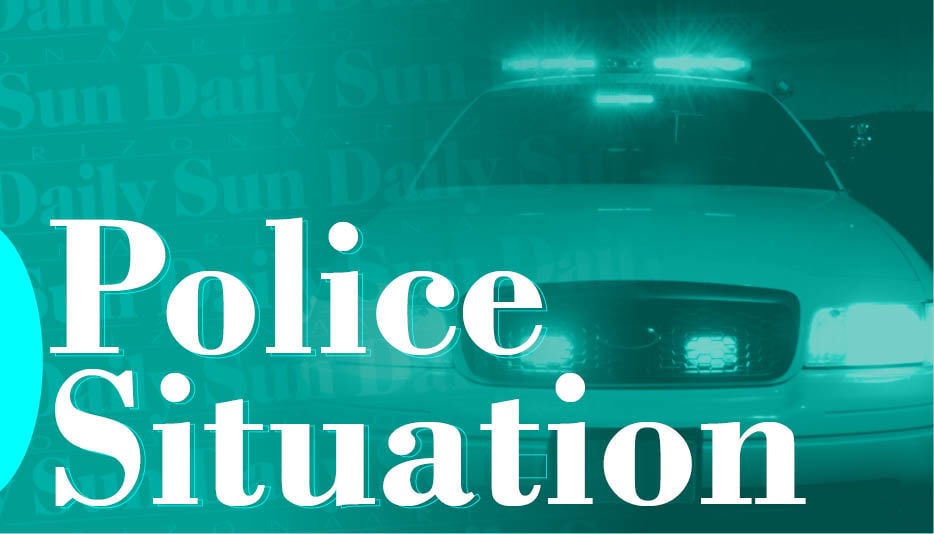 A deputy Coconino County attorney was arrested Friday night on allegations that he struck a parked vehicle with his own in Flagstaff and then fled the scene.
Eric Ruchensky, 34, is charged with failure to stop, failure to avoid a collision and failure to notify of an accident. He was booked into the Coconino County Detention Facility on misdemeanor charges and later released.
Flagstaff police officers responded to Ruchensky's residence around 11 p.m. Friday after a reporting party witnessed the collision and followed the suspect to a parking lot, according to a police report.
Upon arrival, responding officers located a "visibly damaged" Toyota Rav 4x4 registered to Ruchensky parked near an apartment complex, according to the report.
Officers said as they inspected the vehicle, Ruchensky approached them and refused to answer if the vehicle belonged to him before running back inside an apartment unit. Officers then knocked on the front door of the apartment unit and Ruchensky answered. He stated to an officer that the vehicle was his and identified himself, according to the report.
The scene of the collision with the parked car allegedly occurred near the intersection of Cherry Avenue and Beaver Street, according to the report. Police said based on the reporting party's description, they located a truck in the area "obviously damaged from another vehicle."
Ruchensky's blood alcohol concentration was reportedly 0.240 when booked into the detention facility. Jail staff administered the BAC test using a portable breathalyzer, according to the report.
According to the report, a DUI investigation was not conducted by the Flagstaff Police Department. In the report, police attributed the lack of a DUI investigation to the amount of time that had passed between the initial collision, the witness report and Ruchensky's contact with responding officers.
Police reported it was unclear if Ruchensky consumed alcoholic beverages inside his apartment after the collision occurred.
Coconino County Attorney Bill Ring released the following statement following Ruchensky's arrest:
"We learned of this incident over the weekend and all appropriate actions were immediately taken to address the matter. The arrest will be handled by the City of Flagstaff," Ring said in an email.