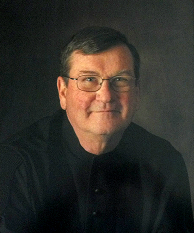 A county judge was arrested on extreme DUI charges Sunday morning after police observed his SUV swerving into oncoming traffic on North Fort Valley Road.
Coconino County Superior Court Division 5 Judge Joseph James Lodge Jr. was arrested at about 9:30 a.m.
Lodge blew a 0.229 percent BAC on an Intoxylizer machine -- the legal limit is 0.08 percent. He told police he had taken three prescription painkillers for a medical condition and drunk three beers. He pulled a nearly empty vodka bottle from the center console of his vehicle.
"He is not on the bench today. We have a replacement judge standing in for him," Coconino County Superior Court Presiding Judge Mark Moran said when reached by phone on Monday.
An official statement released by the county on Monday afternoon said that the Arizona Supreme Court had reassigned Lodge to non-judicial duties because of a "personal matter."
The release, sent from the spokesperson for Coconino County's Board of Supervisors, did not mention the DUI charges.
"This is a difficult time for Judge Lodge and his family and it is requested that his privacy be respected in this matter," the release said.
Phone messages and emails sent to Lodge were not returned in time for this story.
Moran confirmed that the bench will be filled by H. Jeffrey Coker, a more than 20-year Coconino County Superior Court veteran who retired in 2004.
The former presiding judge has often served as a substitute since Moran called him back into part-time service in 2010.
STRUGGLED TO MAINTAIN BALANCE
According to a police report, a caller reported a man as having been parked in his vehicle for about 15 minutes looking confused and possibly intoxicated.
An officer was driving south on North Fort Valley Road when he spotted the 2008 silver 4Runner driving the opposite direction. As the officer began following the vehicle, he watched it swerve across the double yellow line toward oncoming traffic and pulled the man over in the area of Late for the Train.
The officer wrote in his report that the man appeared "confused and under the influence of an intoxicant." Lodge told the officer that he was doing "OK," but added, "my wife and I are having some problems."
The policeman asked Lodge for his registration, insurance and driver's license, and the judge began picking at a sticker on his sunvisor, the report said. He then fumbled around in the vehicle's center console, finally pulling out a mostly empty 375ml bottle of Smirnoff vodka.
The judge initially denied having anything to drink, but said he suffered from a medical condition and had taken three Oxycodone since 8 a.m.
He was not wearing shoes and struggled to get out of the car, slamming his arm in the door on his way out. The officer said Lodge struggled to maintain his balance and needed to be held up by his arm. In the interest on his safety, Lodge was not asked to do field sobriety tests.
Lodge eventually admitted he had "a lot" to drink that morning, which he described as being three beers.
A police report said he identified himself as a superior court judge via a business card and the officer contacted his supervisor to inform him of who he had stopped.
Lodge was transported to the Coconino County Detention Facility, where he blew a 0.229 percent BAC and a 0.225 percent BAC on an Intoxilyzer machine, nearly three times the legal limit.
He was cited for extreme DUI and then released into the custody of a third party. The police report did not mention DUI drug charges and a blood draw was not conducted to test for the presence of pharmaceuticals. He was also not charged with having an open container of alcohol in the vehicle.
As a superior court judge, Lodge handled felony DUI cases and other serious crimes within the county.
Lodge, a Democrat and former Assistant U.S. Attorney for Arizona, was appointed to the superior court by Republican Gov. Jan Brewer in 2010.
"Mr. Lodge is known as one of the finest prosecutors in the state of Arizona," Brewer said when she announced his appointment. "His legal experience and outstanding personal and professional reputation make him well qualified to be a superior court judge."
Lodge attempted to be elected to the Division 5 bench this year, but he was disqualified from the ballot by a judge after he failed to list which of six county judge divisions he was seeking. He was later barred by a different judge from running as a write-in candidate under Arizona's so-called "Sore loser" law.
Both rulings were upheld by the Arizona Supreme Court.
Lodge's opponent, Pro-Tem Justice of the Peace Kathleen Nichols, who facilitated the challenges, was elected to the bench in November. Lodge's term ends on Dec. 31.
Lodge loaned himself $26,702 and received another $27,071 from donors, according to campaign finance reports. He paid a Phoenix law-firm $47,000 attempting to fight the legal challenges.
Recorder Candy Owens said it was the most ever spent in Coconino County for a candidate who did not make the ballot.
Coconino County Superior Court judges receive a $145,000 annual salary, with the state and county splitting the tab evenly.
After the Supreme Court decision, Lodge told the Daily Sun he would enter private practice and possibly work on electoral issues.
FORMER JUDGE ADVOCATE GENERAL
Prior to becoming a judge, Lodge worked for the U.S. Attorney's Office beginning in 1989. He was charged with prosecuting fraud, white collar offenses and violent crimes on northern Arizona Indian reservations. He then served as a tribal liaison for the U.S. Attorney General's office from 1995 to 1999.
Lodge also worked as a Judge Advocate General in the U.S. Army from 1981 to 1989. There he helped soldiers and their families with domestic relations issues, contracts, wills and other civil matters. He also advised commanders on the applicable provisions of the Geneva Convention, rules of engagement and the law of appropriate targets.
Lodge graduated from the Santa Clara College of Law in 1980 and received his license to practice law in Arizona in 1992.