An inmate in the Coconino County jail was found dead in an apparent suicide on Friday at 1:35 a.m.
A physical representation of the startling rise of cyberbullying in society sits on the table in front of retired judge Tom Jacobs.
On Saturday, Sept. 12, the Flagstaff Police Department found Officer Jarrett Shughart dead at his home from an apparent self-inflicted gunshot wound.
The Flagstaff Police Department was invited to explain its policies, procedures and operations to the Flagstaff City Council during Tuesday ni…
The Coconino County Sheriff's Office is praising a deputy and random bystanders for their quick response that likely saved a woman's life when…
Northern Arizona University Police Department could be looking for a new police chief after a city in Florida gave a conditional job offer to …
It's always been a challenge to find the best fair and impartial juror. Adding the COVID-19 pandemic into the mix adds another layer of complexity.
An early morning shooting in a home on South Agassiz Street on Saturday left a man dead and what police believe is his "friend" in jail with s…
Authorities believe two people's death in Flagstaff over the weekend can be linked to a blue "M30" opioid pill.
The Flagstaff Police Department reports a man is under arrest after accidentally shooting himself in the leg Thursday near the eastside Walmart.
A Coconino County judge set the bond for 21-year-old airman Mark Gooch at $2 million in cash on Thursday after the state declined to pursue th…
The Flagstaff Police Department have arrested a Flagstaff man as their lead suspect on Monday for a fatal hit-and-run collision.
Coconino County jail staff said they were only aware of an inmate's possible infection before the person died on Friday.
Police are searching for a driver who is believed to have struck and killed a Flagstaff man in a hit-and-run case on Fourth Street.
A Coconino County jail inmate died on Friday while at the Flagstaff Medical Center, according to jail authorities.
A video spread through the internet on Thursday that protesters say sheds new light on a confrontation at a protest last Saturday that ended w…
A former Flagstaff mayoral candidate was indicted by a grand jury on 12 total counts, Attorney General Mark Brnovich announced Friday.
Flagstaff police, with the help of federal officials, made an arrest in a shooting on the 5200 block of East Cortland Boulevard in mid-July.
A Saturday protest downtown against police brutality led to the arrest of two protesters and a man who had driven his car into the demonstrato…
A Tuba City man is facing accusations in state and federal courts after allegedly shooting and killing his girlfriend in Flagstaff and then fi…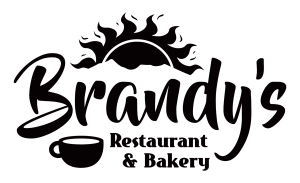 Brandy's Restaurant & Bakery
These are recent reports of missing children made to local law enforcement. If you think you have seen a missing child, contact the National C…
On Tuesday morning at approximately 4:31 a.m., the Flagstaff Police Department received information that a missing 17-year-old female had been…
Even before the smoke, Neko Wilson's anxiety was high. As a 38-year-old with hypertension and asthma, he had been pushing for weeks to get inf…
A Flagstaff Police Department vehicle sat in a concrete sally port, the garage where arrestees are dropped off at the jail and booked until ap…
These are recent reports of missing children made to local law enforcement. If you think you have seen a missing child, contact the National C…
An unidentified man is alleged to have fired several gunshots into a group of people in downtown Flagstaff, leaving one man in the hospital Th…
In the past two weeks, six cases of arson have been reported to the Flagstaff Police Department across the city.