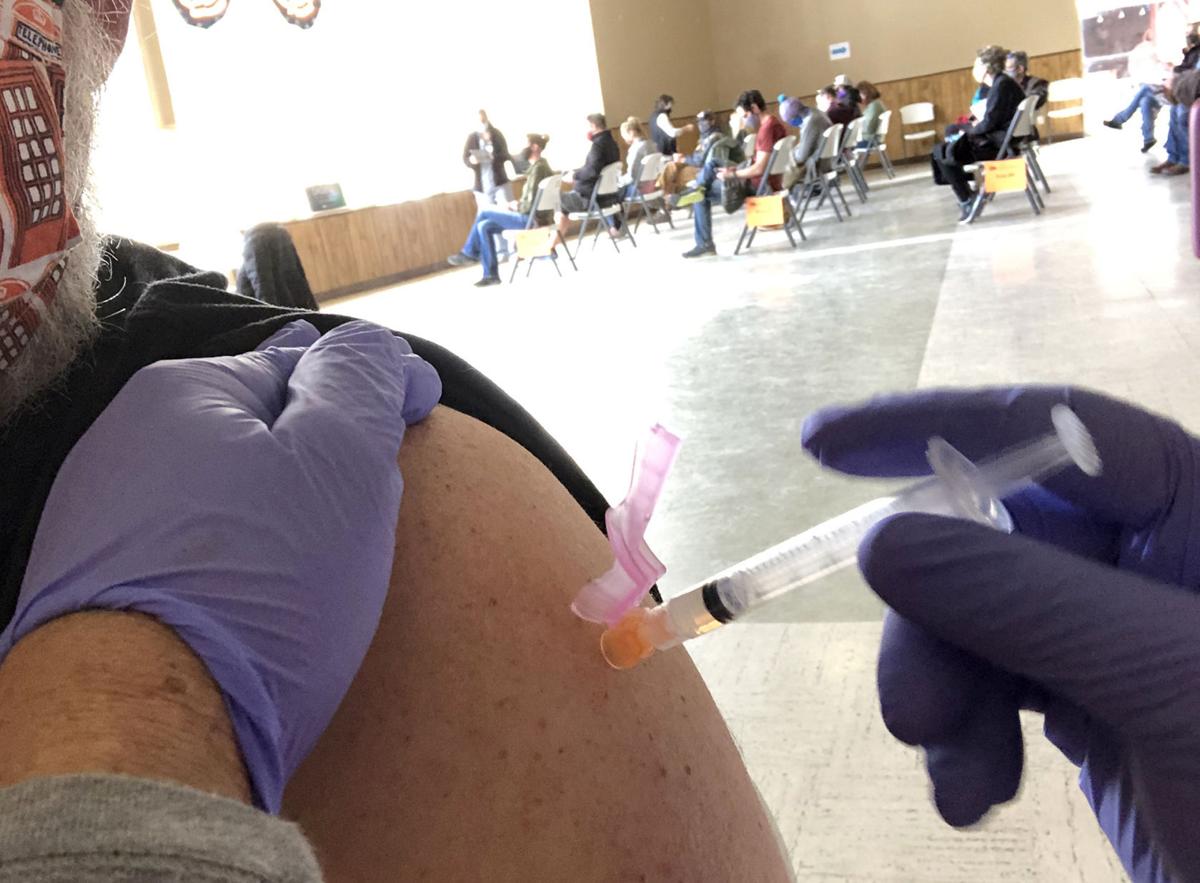 According to Coconino County's July 16 dashboard data report, 452 cases out of the 1,298 sequenced since March 2020 were caused by one of six variants of concern. This isn't cause for alarm, however, according to experts.
"Since you are dealing with the same SARS-CoV-2 virus, it's just that these variants are the natural outcome of a pandemic," said David Engelthaler, co-director and associate professor of the Pathogen Genomics Division at TGen North. "… It doesn't mean that we're at greater risk, but it does mean that the risk is still there. Those people that don't have immunity probably are at greater risk for getting infected."
TGen has been working with tribes, clinics and universities across the state to sequence as many positive samples as they can. Since January, they have been sequencing an average of 10-12% of cases throughout the state and compiling the results in an online dashboard.
Sequencing allows scientists to document mutations in a genetic code, one that's usually about 30,000 letters long. These mutations are what produce variants.
"It is a cumulation of mutations that ends up making the virus act a little differently," Engelthaler said. "Those become variants of interest and if maybe it is causing really significant change in the epidemiology or the disease, then it becomes this variant of concern."
According to TGen's Arizona COVID-19 Sequencing dashboard (as of July 16), the largest proportion of genomes sequenced still comes from the Alpha variant (39% in June and July), though a lower percentage than in April and May (60% and 66%, respectively), while the proportion of variants like Delta and Gamma are rising. Gamma has been increasing since March and currently accounts for 20% of genomes. Delta covers 29% for June and July so far, compared to 3% in May.
The prevalence of variants in the state isn't cause for additional concern, Engelthaler said.
"We don't have any evidence that any of these variants is more severe than the others," he said. "They still act pretty much the same as far as the kind of disease they cause and severity."
Rather than causing more severe cases of COVID-19, their arrival in the area most likely means the proportion of cases caused by variants is likely to continue to increase.
"In Arizona for the last weeks, we're seeing about 45% prevalence of the Delta virus, whereas just a couple weeks before that we were at 25% to 30%," he said. "So it is definitely growing in proportion, just like it does pretty much everywhere it shows up. ...In Coconino County, we anticipate that it will be at those same levels and continue to increase."
The good news, Engelthaler said, is that all of the variants so far can be stopped by vaccines. "We've never seen vaccines work this well," he said, "and be able to be produced this fast and essentially bring a pandemic to a halt, which is what it's done."
He stressed the continuing importance of vaccinations in COVID response, calling them "the number one priority for public health" and "the one way to essentially get past the pandemic." Masking and distancing "pale in comparison" to the protection vaccines offer.
"Even if you somehow have made it through the whole pandemic and you didn't get immunized [and] didn't get infected, that doesn't really say much about your chances of not getting infected in the future if you don't get immunized," he said. "...This variant is like water. It will find the cracks in the system. It will most likely find you."
Engelthaler said it was important to understand that developing COVID vaccine "was never about ideology," noting its origin and distribution happened under different political parties. He emphasized that changing information and guidance is the result of scientific progress and not because previous information was completely wrong.
"The vaccine started under Operation Warp Speed and now is saturating the landscape under the current administration," he said. "It's still the same vaccine and it's still great."
According to the county dashboard report, 49.2% of Flagstaff residents have been fully vaccinated so far. 
He said the main concern going forward will be how low immunity levels are in other parts of the world due to lack of access. In places where vaccines are much less available, the risk of new variants is much higher.
"We're still going to have billions of cases around the world," Engelthaler said. "That's lots and lots of opportunities for new mutations and new variants. We're going to have to keep watching this very closely. Even though disease is at low level and will probably stay at low level overall, it's still a very serious issue."