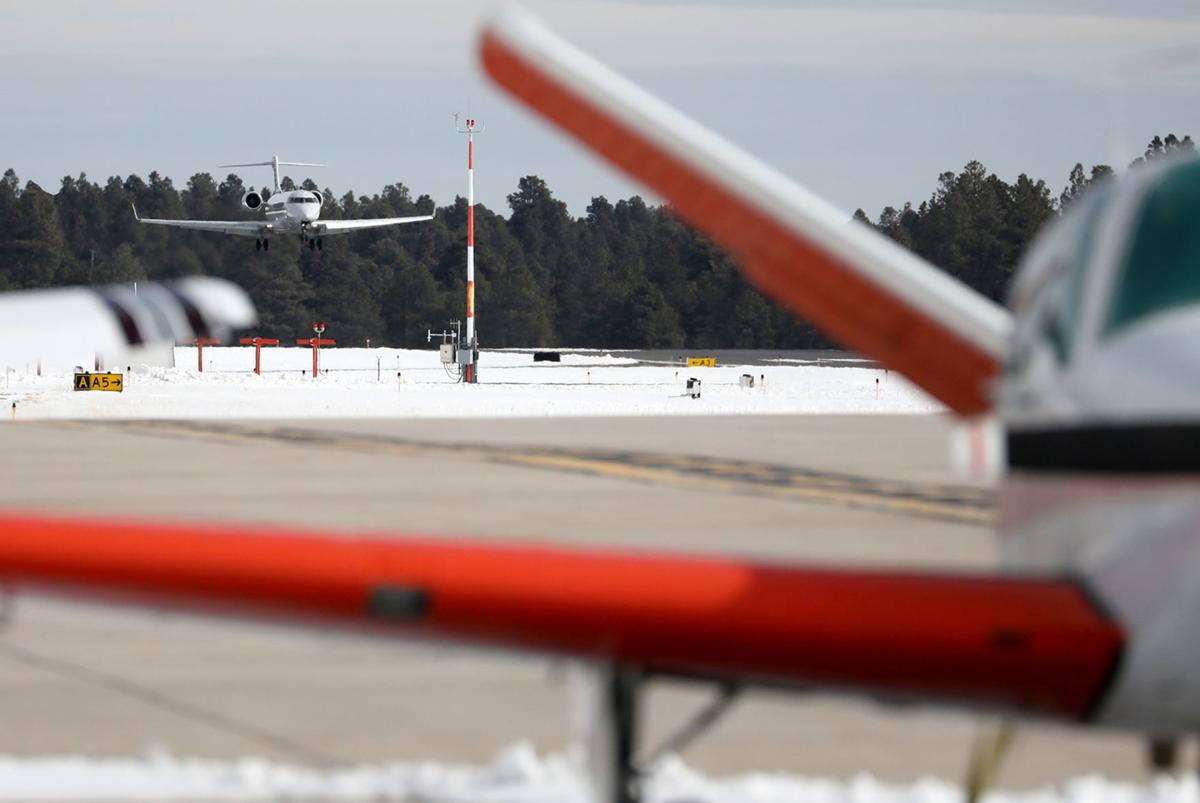 Airlines, rental companies and private owners who lease space at the Flagstaff Airport are all receiving six months of rent abatement.
The Flagstaff City Council made the decision in part over concerns that commercial routes in and out of Flagstaff could be cut as airlines look for ways to reduce expenses amid the COVID-19 crisis. The city council voted Tuesday evening after previously delaying a decision two weeks ago.
At the time, there had been concern about whether some companies, specifically the two commercial airlines American and United, were double dipping, receiving taxpayer dollars from the federal government and then also getting rent abatement at the local level.
But according to city staff, both American and United Airlines received federal money to allow the companies to keep paying employees.
Councilmembers also had concerns that the city was abating rents for the larger companies but leaving their smaller leaseholders to fend for themselves.
Originally American and United Airlines, which provide flights from Flagstaff to Dallas/Fort Worth and Denver respectively, both asked for rent relief, as did the car rental companies Enterprise, Alamo, National, Hertz, Avis and the local company Wiseman Aviation.
Through public comments, some private lease holders had pointed out that some of them use their aircraft for business purposes as well, and that resonated with council at the time.
Economic Vitality Director Heidi Hansen admitted that in the last week, city staff have not had the time to get a full picture of how every private leaseholder at the airport use their aircraft, be it for business or purely for personal use.
"So at this point, we thought it made sense to do it for all tenants, not just specific ones," Hansen said.
And Council agreed, moving forward with lease abatements for all tenants.
The rent abatement, from April 1 to September 30 of this year, constitutes about $620,000 in lost revenue, according to staff.
Vice-Mayor Adam Shimoni suggested the city first approve only a three-month rent abatement with the option to later extend it, but his measure did not receive the support needed to pass.
The lost revenues will be offset by the $18 million grant the city received from the federal CARES Act.
Hansen also pointed out that the Flagstaff Airport only received that amount of money specifically because commercial routes use the airport. Without those routes, and based on how the federal government was allocating funds, it is likely the airport would have received several thousand dollars, not several million, she said.
Staff said they will have a full funding plan for how the rest of the $18 million will be used at the airport by the end of the month, including money devoted for improvements and repairs for the hangar space at the Flagstaff airport.
Concerned about COVID-19?
Sign up now to get the most recent coronavirus headlines and other important local and national news sent to your email inbox daily.