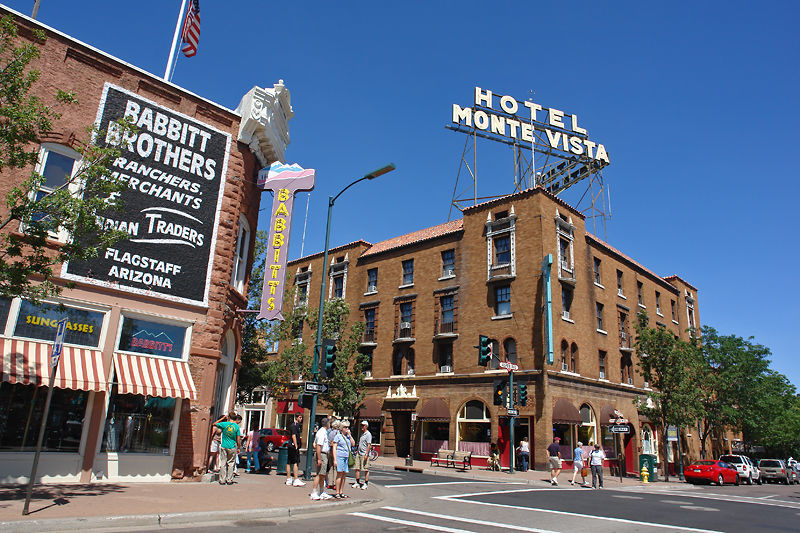 On Thursday morning, Cindy Iniguez, who is general manager of the Days Inn and Suites on East Lockett Road, was sitting in the parking lot of her bank when six messages came across her phone.
Each one was a new cancellation, adding to the over 230 cancellations Iniguez has seen at the Days Inn and Suites in recent days as a result of fears brought by the coronavirus pandemic.
"It's impacting us hardcore," Iniguez said, adding based on reservations, their occupancy for the next month has dropped 30%.
Of that, about two-thirds of the cancellations have been for what's left of the month of March, with the rest in April and May.
And Iniguez is not alone. Steve Finch with the Flagstaff Lodging & Restaurant Association said he has heard from many of his members who have seen huge spikes in cancellations. He said one hotel owner he spoke to is now expecting $200,000 fewer coming in this year than he had originally anticipated.
Finch said this drop in expected revenues come in the context of other costs, such as the minimum wage increasing. Because of that, Finch said he worried that a dip in travel from the coronavirus and travel restrictions may be causing what could be the final straw for some businesses.
And it's not just Flagstaff. Amy Fredrickson, who owns the Grand Canyon Hotel in Williams, confirmed hotels there have also seen a flood of cancellations.
Iniguez said she didn't want to speak to any specific dollar amounts, but said the cancellations do add up to a lot of money that won't be coming into the hotel.
The Days Inn already runs a fairly tight ship, Iniguez said, but the drop in revenue may change how the schedule works for labor and certainly mean longer days for her.
Iniguez said she thinks lot of those cancellations are Europeans, who are no longer permitted to enter the United States for the next 30 days following Wednesday's order from the Trump administration.
"Basically, the U.S. is closed," Iniguez said.
But it's not just foreign tourists who are no longer traveling; the widespread cancellation of sporting events has also had an impact. Case in point, a large group that annually stays at a hotel Iniguez manages in Mesa canceled after the baseball tournament they attend was shut down.
What's especially tough is that March is generally a good month for them, Iniguez said, and one they build into their budget.
Iniguez said the month marks the beginning of Flagstaff's tourist season, with most large Arizona schools and schools in surrounding states all going on spring break.
Still, Iniguez said she is confident they will find a way to manage, although that may mean dipping into savings.
"We're going to bounce back," Iniguez said.
Finch said what is most worrying to him is that no one knows how long this might last. Currently, the travel ban between the U.S. and Europe is a month, but it could be extended, he said. And that could mean coronavirus concerns impacting Flagstaff's entire summer tourist season.
"How long will it take the U.S. government to get this under control?" Finch said. "If this doesn't end before the summer season, Flagstaff could be facing some real troubles."
And that's not just for businesses but the city government as well. Finch said a drop in tourism would be bad news for the city's tax revenue and certain funds like the Bed, Board and Beverage tax, which goes to support the arts, cultural programing and economic vitality.
Finch said when you're talking about thousands of hotel rooms that would have been full now going empty, that's going to be a hit to the city's bottom line -- all at a time when the city is already under financial strain.
This article has been updated from its original version.
Concerned about COVID-19?
Sign up now to get the most recent coronavirus headlines and other important local and national news sent to your email inbox daily.