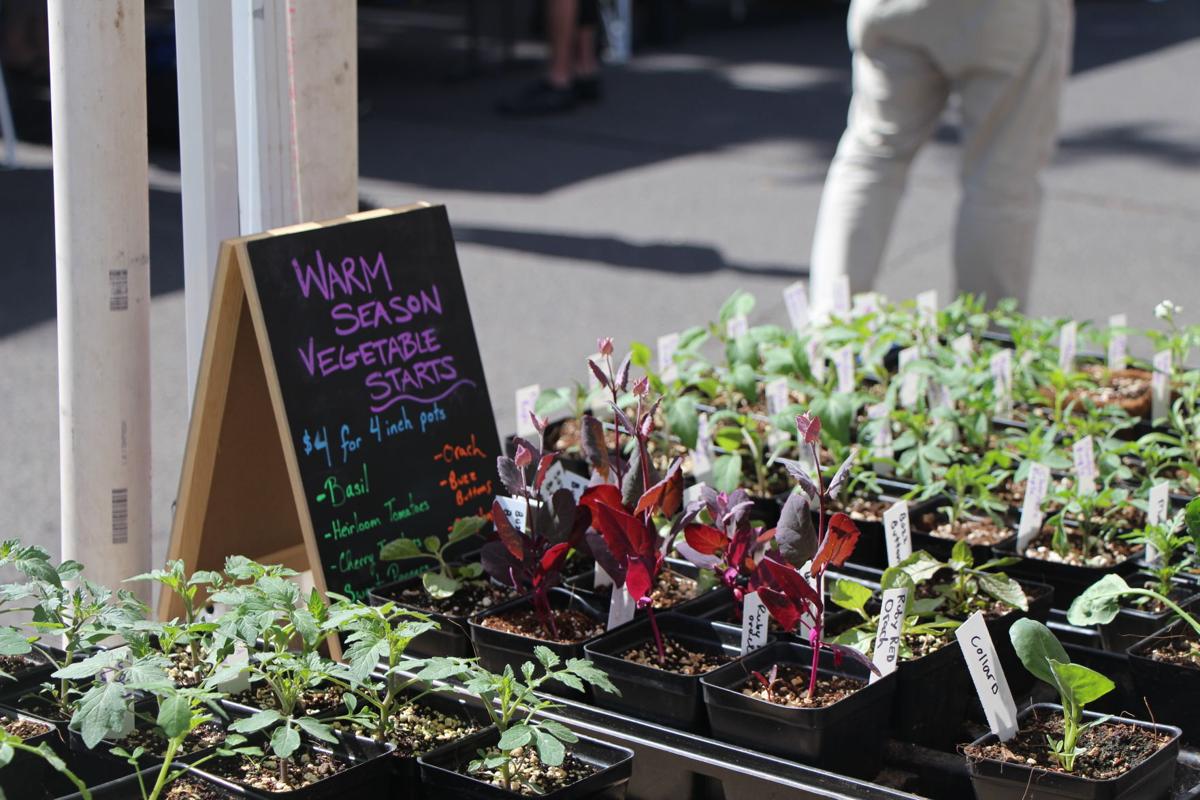 Wednesday evening will bring a new community market to downtown Flagstaff. The Flagstaff Downtown Business Alliance (FDBA) and Flagstaff Community Market have partnered to create an evening dinner market that will run throughout the summer.
"Flagstaff has a really great market culture and community, and one of the gaps in that culture of outdoor public markets and events is an evening dinner market," said Art Babbott, one of the founders of the Flagstaff Community Market.
The downtown market will take place on Wednesdays from 4 to 8 p.m. on Aspen Avenue at Heritage Square downtown. Its first season will run from June 16 through Sept. 8. Parking in downtown Flagstaff is free after 5 p.m.
Around 30 vendors are expected to attend the first market, from locations in and around Flagstaff and as far away as the Verde Valley. They include shops such as Olive the Best and Lillie Mae's Pickles as well as growers like Los Reyes Farms and Two Sisters Tomatoes. Various artists will also be participating, including live music.
Babbott called the downtown market a mix of the Sunday farmer's market, the urban flea market and "a place where the downtown businesses can come out in a vibrant street fair setting."
For FDBA executive director Terry Madeksza, the new market is a way for the downtown area to become a more appealing destination during the week and for people in Flagstaff to have more access to healthy foods. It also serves as a way to support small businesses.
"I have seen what the Sunday market started as," she said. "I have seen how the community comes out and supports and loves the Sunday market. ...It really is to experience a sense of community and I wanted to create that [in the downtown area] as well."
While the downtown market is very similar to the farmer's market already occurring on Sunday nights, part of its origin comes from the COVID-19 pandemic.
"This has been a conversation off and on for many, many years," Babbott said. "What has changed is the reality that the pandemic really made people look at downtown spaces differently. It made businesses, the community and local government ask questions about what new opportunities can we collaborate on to keep our downtown businesses vibrant and successful."
He mentioned a street closure early on that allowed businesses to expand into an open air environment.
Eventually, the hope is for the market to become a signature event in Flagstaff.
"I'm hoping this event results in a vibrant experience where people want to come down and be a part," Madeksza said. "Whether they're buying food ... or they're interacting with some of the artists, it's creating a second day during the week where people get to experience the truest sense of the word community. ...We really want to invite people to come down just to experience it."