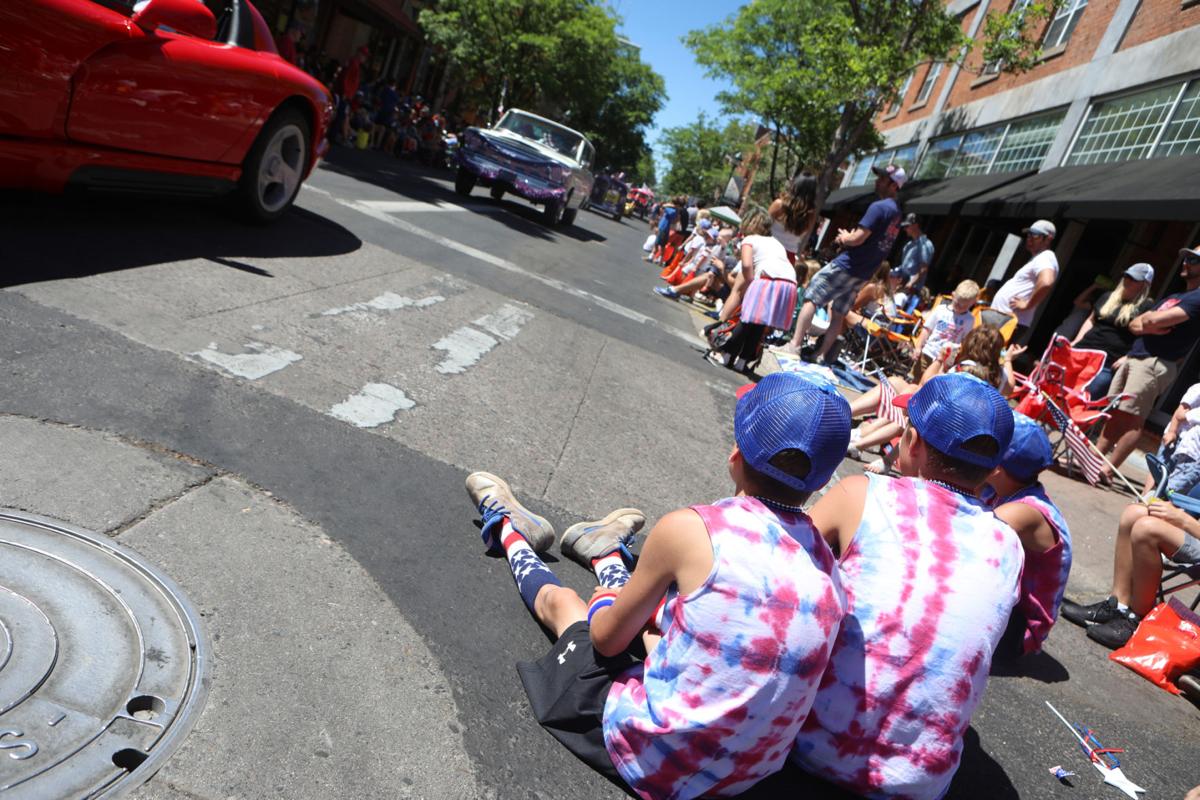 The coronavirus may have canceled in-person festivities for more than a year, but colorful Fourth of July celebrations are back on for 2021 (even without the fireworks).
To many, the upcoming weekend will mark the return to large community events in northern Arizona. From the annual float parade in downtown Flagstaff to live music at Fort Tuthill County Park, here a few ways to celebrate America's Independence Day:
Downtown Mile
Before the parade will be the annual Downtown Mile presented by the Chamber of Commerce and Team Run Flagstaff. Runners will begin the race at 7 a.m. on Saturday and compete in staggered waves divided by gender and skill level.
The 1-mile race takes place on the historic streets of downtown Flagstaff and offers awards for both overall and age group top finishers. Unlike previous years, the awards ceremony at Heritage Square has been canceled as a safety precaution and prizes will be mailed to the winners.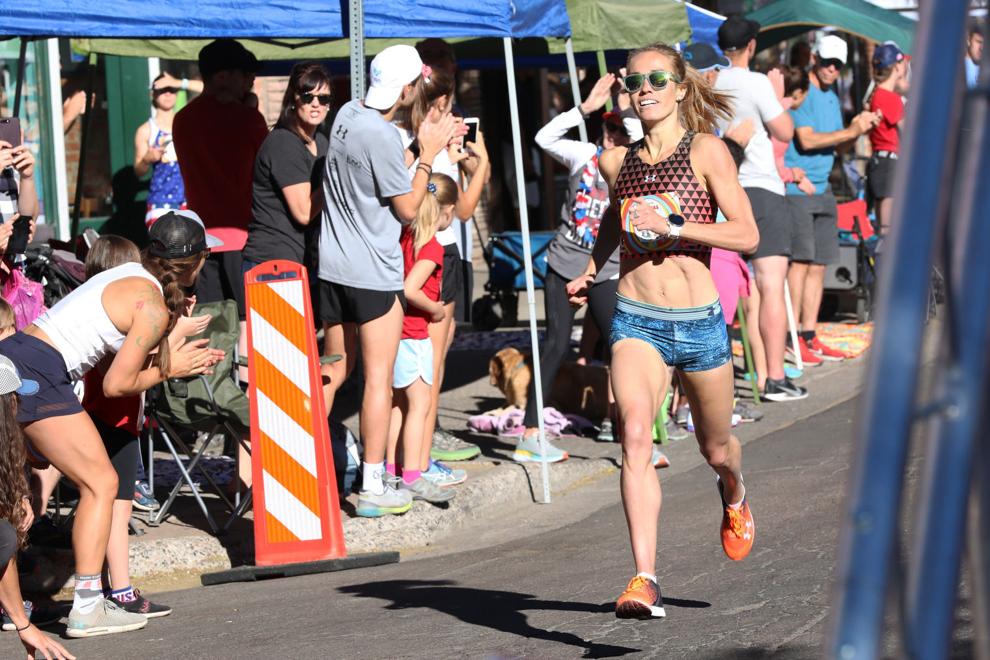 Organizers are encouraging runners to dress up in their best red white and blue Fourth of July costume to be eligible for this year's costume contest. There will be prizes awarded to the best-dressed participants.
Participants will be divided into four categories: men's citizen, women's citizen, men's elite and women's elite. The Citizen's Divisions are open to all ages and abilities. To allow more space between participants due to current COVID-19 protocols, the 2021 event will not offer separate masters division waves or a kids' half-mile race.
July Fourth parade
The 2021 Independence Day Parade, hosted by the Greater Flagstaff Chamber of Commerce and Nackard Pepsi, will take place on Saturday from 9 to 11 a.m. and can be attended for free in the downtown area.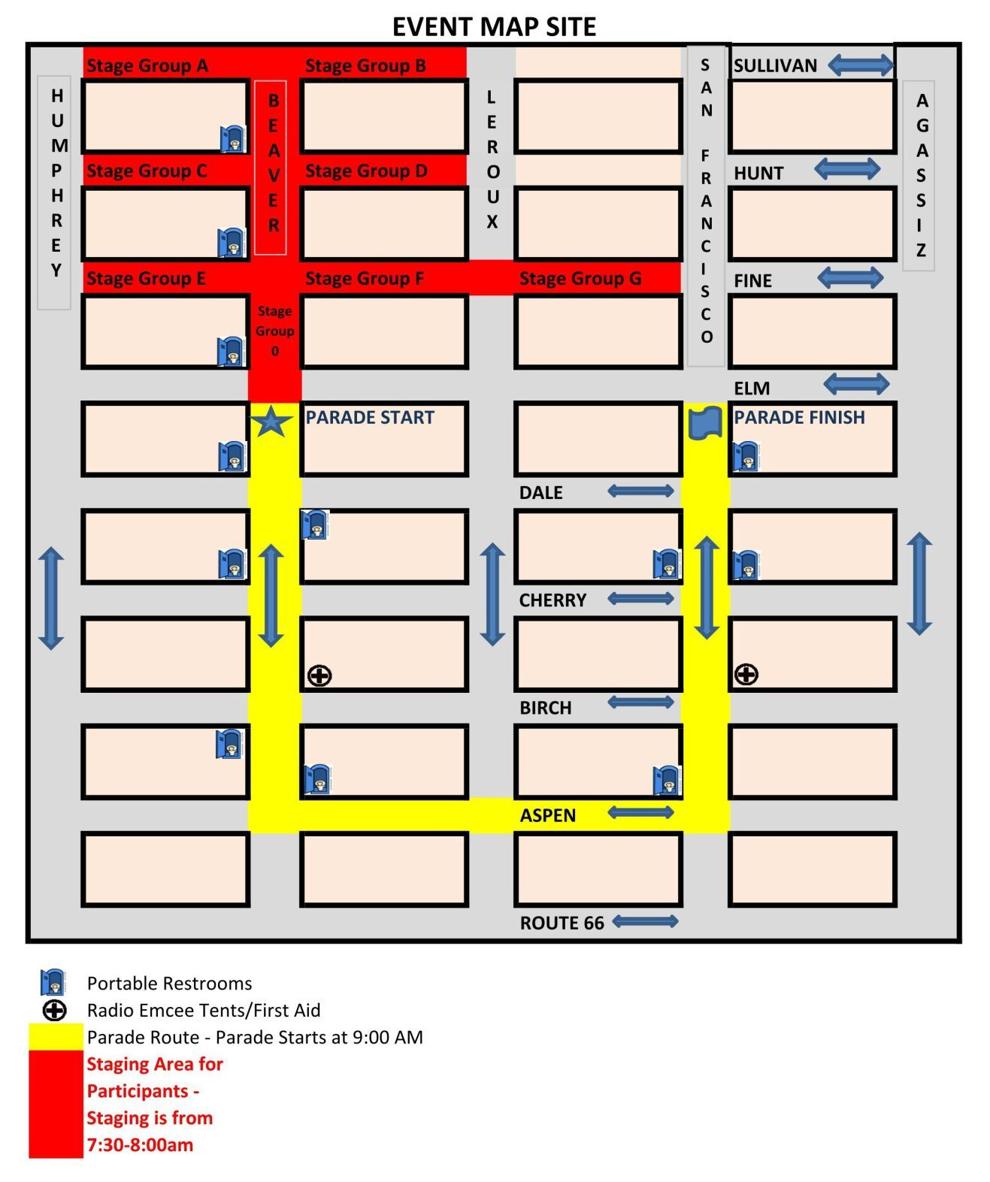 Floats will follow the usual route through historic downtown Flagstaff, starting at the Elm Avenue and Beaver Street intersection, traveling south down Beaver before turning left on Aspen Avenue to San Francisco Street and traveling north on San Francisco back to Elm.
"We're excited to bring this event back to our community," Chamber President Julie Pastrick said. "With the hard work our community has put in on vaccinations and abiding good health practices, it's time we plan to reconvene and celebrate our nation's birthday as we typically do."
FSO Fort Tuthill concert
The Flagstaff Symphony Orchestra announced a return to live performances, beginning with a Flagstaff Independence Day celebration concert, "A Flag Fourth."
The concert will take place at 2 p.m. Sunday at the Pepsi Amphitheater in Fort Tuthill County Park and has limited seating. Tickets range from $5 to $15 and can be purchased online at FSO website (children younger than 12 are free).
"This Independence Day program has all your patriotic favorites, from John Philip Sousa to John Williams. We hope you'll join us for this special celebration!" FSO Music Director Charles Latshaw said. 
The CDC and Coconino County have lifted mask restrictions for vaccinated individuals; however, unvaccinated attendees are strongly encouraged to wear a mask to the celebration. In addition, the event will be ticketed with limited seating capacity and social distancing between family and friend groups is strongly recommended. 
Fireworks
The City of Flagstaff will not be hosting a fireworks display this year due to extreme fire danger. Flagstaff is currently under Stage 4 fire restrictions, a designation that prohibits the use and sale of consumer grade fireworks.
Instead, the city has partnered with The Oakmont, a restaurant in Country Club, to host the fourth annual Lights on the Lawn Fourth of July Celebration from 3 to 9 p.m.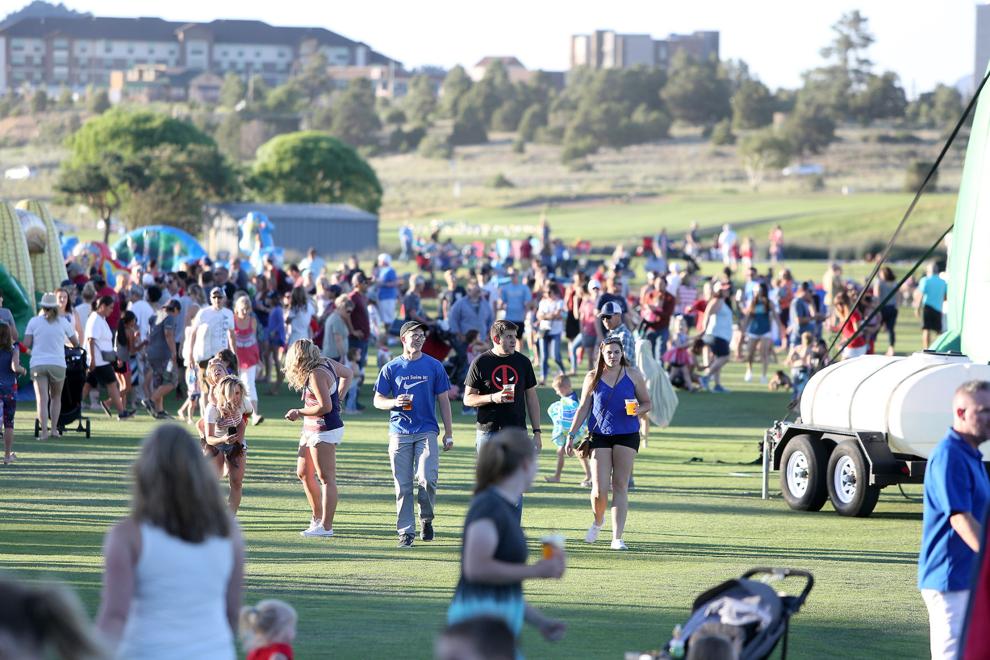 Festivities will include water slides, obstacle courses, a maze, a mechanical bull, local food vendors, beer garden, and a musical performance by national recording artists J Michael Harter and Zona Road. Parking for the event will be located at the Continental Driving Range.
The city asks that people continue to protect the community and forests by following all bans, restrictions and refraining from the use of fireworks.