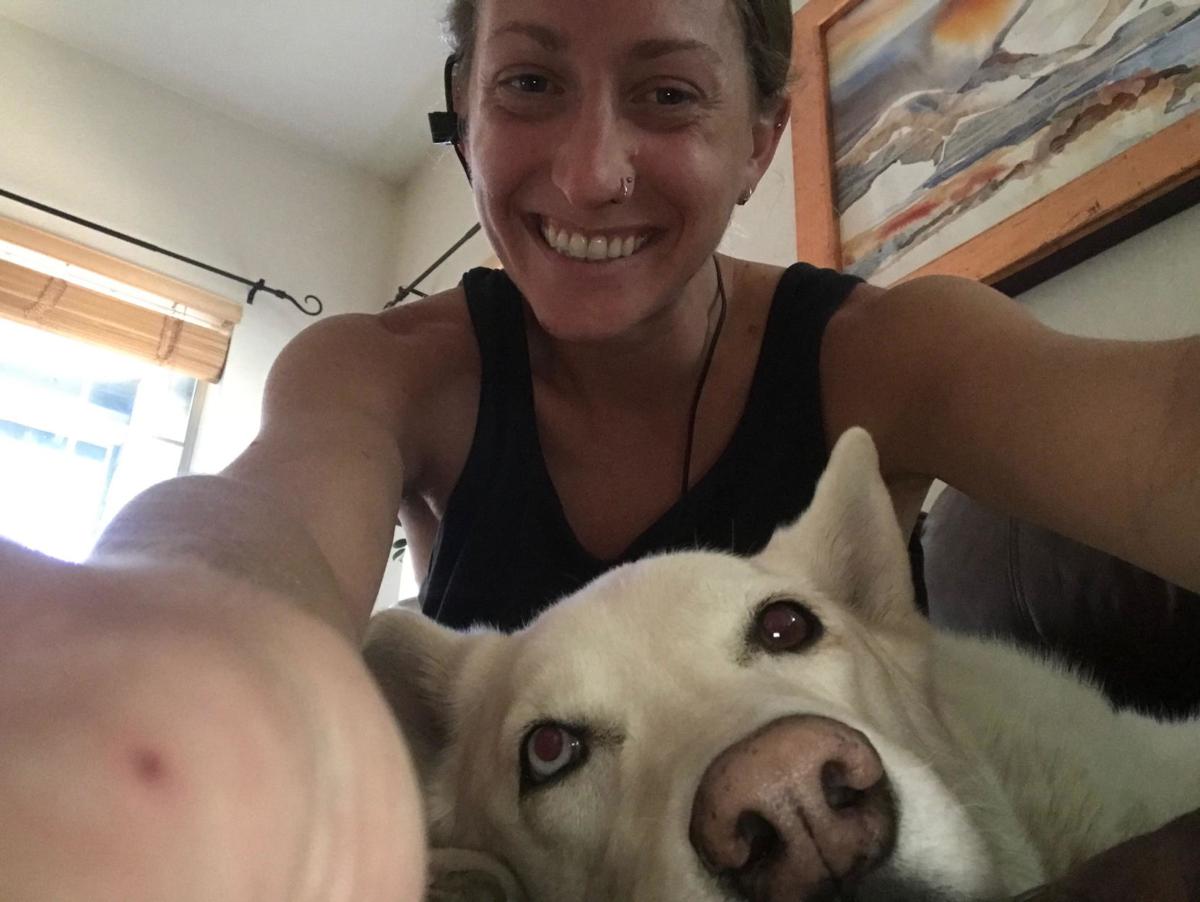 We all know somebody who is larger than life. But, sometimes, it is the intimate moments that are cherished most when they are gone.
And those moments are what Jenna Wheaton said she thinks about often when she remembers her sister "Jo."
"At home with her MacBook closed, on the couch next to you, she was an incredibly loving, sensitive warrior who would place their weapons down and really look at you and heal you," Jenna Wheaton said.
Flagstaff resident Joanna "Jo" Wheaton, 29 years old, was killed in a bicycle accident involving a vehicle that ran a red light on May 28.
Many in Flagstaff knew her as an outspoken activist, a passionate community member and a beloved friend. But to her two siblings, Jenna and Jonathon Wheaton, she will always be remembered as the "older sister," despite being a triplet.
Known to rise to every occasion, Joanna was indeed larger than life. She served as a community representative on the Flagstaff Housing Commission, graduated from Northern Arizona University and organized local initiatives to combat social inequality.
And yet, it would be a disservice to define her success by a tangible list of accomplishments. As bountiful as her pursuits and aspirations were, those who knew her best said Joanna saw her abilities as a means of serving others, especially the most vulnerable.
"The types of places that are typically neglected, ignored or disdained, she saw the people there as family, too," Jenna said. "She was moved by the human struggle -- big, small and collective."
Joanna grew up in Poway, a suburb of San Diego. She was a spectacular athlete, gifted student and a leader among her peers at Poway High School, according to her family. She would go on to graduate from UCLA with a major in political science, and minors in urban and regional planning and environmental studies.
After spending a few years studying abroad, Joanna moved to Flagstaff to attend NAU, where in 2020 she would become the first graduate to complete a data science major, with two additional minors: math and economics.
Joanna remained in Flagstaff post-graduation, focusing her time, energy and skills to assist with multiple community activism projects.
Jonathon recalled Joanna saying after graduating that she was "very fortunate to have more time to make people's lives easier." For example, he said, she was always eager to lend a helping hand if a friend needed assistance with a task like picking up groceries before a storm.
Joanna was known for her acts of kindness, such as searching the winter streets of Flagstaff for unsheltered individuals in need. Not only did she provide folks with food and a blanket, but helped organize other volunteers to do the same every night of the week, friend Michael Caulkins said.
"It takes a certain kind of person to drive out in a snowstorm or in sub-zero temperatures when it's getting dark out to offer support,'' Caulkins said. "She would go to those places and see if anybody wanted anything that could help them feel more comfortable."
Caulkins added that it was inspiring to witness Joanna's enthusiasm for the project, recalling her willingness to sign up for extra shifts or fill in for another volunteer.
And her activism did not stop there, as she continued to push for systematic change in the community utilizing her skills in data collection and research. When she sat with her fingers curled across the keyboard of her MacBook Pro, entrenched in a research project, her ability to make an impact was put on full display.
"It takes steps to build a better world. Joanna saw that, and she was not lazy about it," Jenna said. "She chose consciously to bring her skill set specifically to areas where there was a void of compassion."
Setting examples
Joanna went on to join the city's housing commission and worked as the lead data scientist for the company RentLab, a research start-up partnered with the City of Flagstaff. RentLab looks to bring transparency to the rental market in Flagstaff, gathering a network of data to help the city, landlords and tenants craft housing solutions.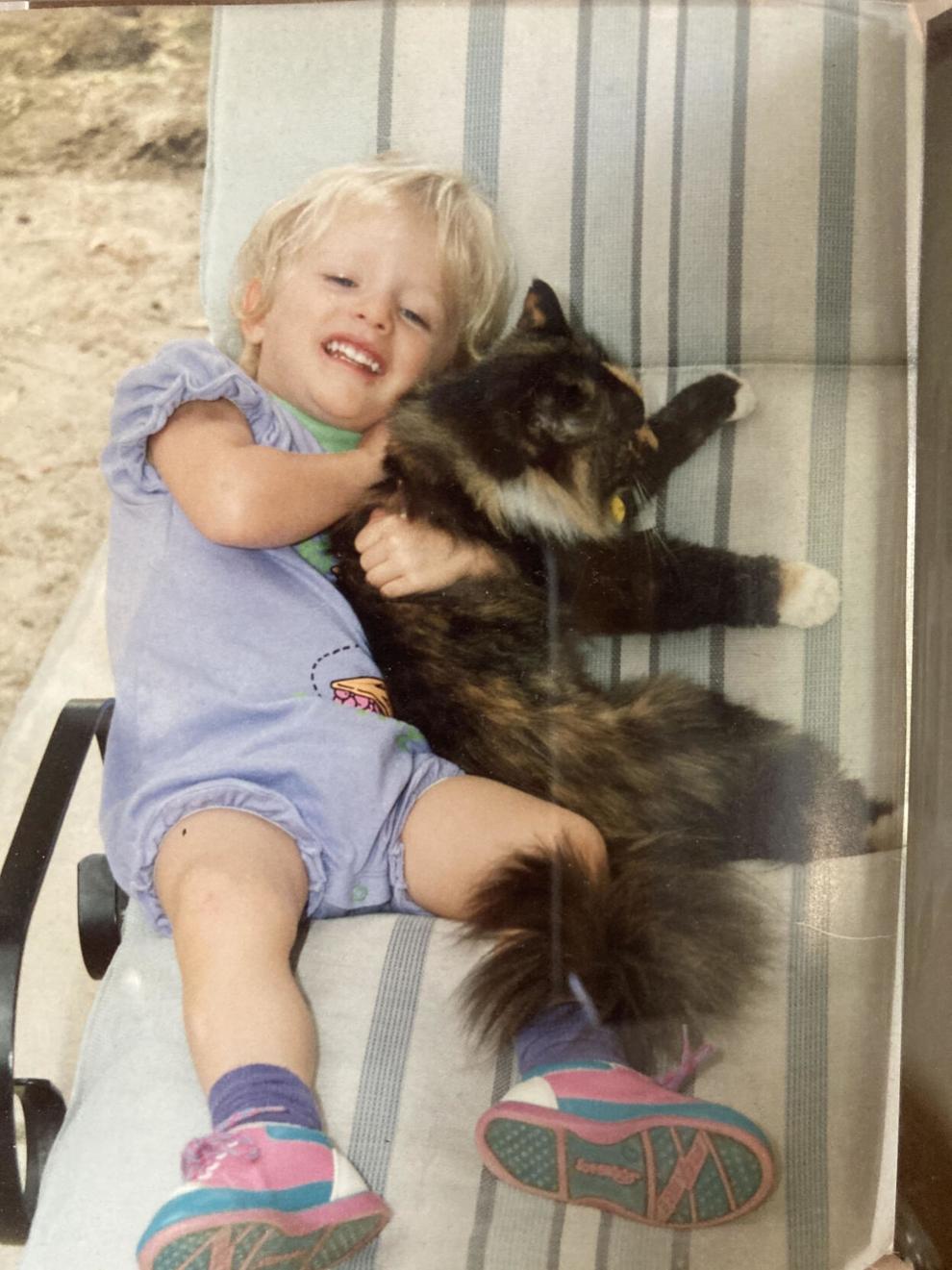 She was also a founder of an independent, data-driven journalism project, FlagStats, which analyzed social issues in Flagstaff such as housing inequality and excessive police use of force. FlagStats published reports, interactive tools and promoted data transparency, according to its website, in addition to organizing several community protests calling for cuts to Flagstaff's policing budget.
Like many activists, Joanna was no stranger to controversy. But she was known by those around her as willing to speak hard truths, and fought tirelessly to promote her beliefs even when others opposed them.
"If she was ever afraid of anything, I never saw it," Caulkins said.
Her activism included taking steps to see the current policing and prison systems abolished, and she worked to shed light on injustices faced by the unsheltered and Indigenous communities, Caulkins said.
"The people -- that was really her vision. All of her work was geared towards helping people," Caulkins said. "She wanted to create a city that was so incredibly kind and humane to its most marginalized groups of people that Flagstaff would be a model."
Jenna and Jonathon said that even though Joanna has passed, her life will continue to teach those around her through example.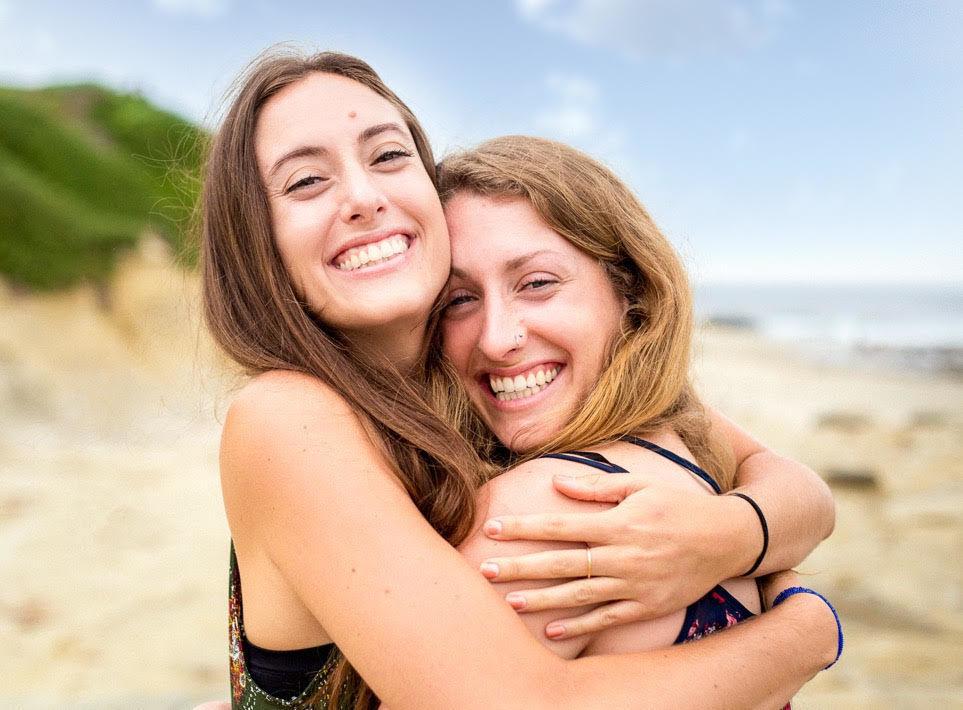 "I would invite everyone to sit with her and sit with the memories they have of her. Even if they never met her, to sit with the things they've read or heard about her. Sit with those and allow them to change you," Jenna said.
And while known to help people she had never met, that same helping spirit extended to those Joanna loved. That, coupled with the many different talents and traits that describe Joanna, makes it difficult to highlight just one aspect of her life, such as her activism.
Her brother, Jonathon, said it was impossible to cover it all adequately.
"It is incredible the way in which Joanna's interests traits and talents all intertwined with each other," he said. "I know she felt very fortunate to have lived a life that encompassed so many things she loved."
Some of Joanna's loves included the outdoors, good food and educating others through academics and her own experiences, he said.
Jenna agreed, and said her sister was somebody that could change the world and have fun while doing it.
"One thing I've been saying lately is I am the younger sister of a Great One -- with a capital G and a capital O -- because Joanna truly is a Great One. It's very rare to live so fully in every moment and to do only what you want to do at all times," Jenna said. "And that's how she lived, even from a young age."