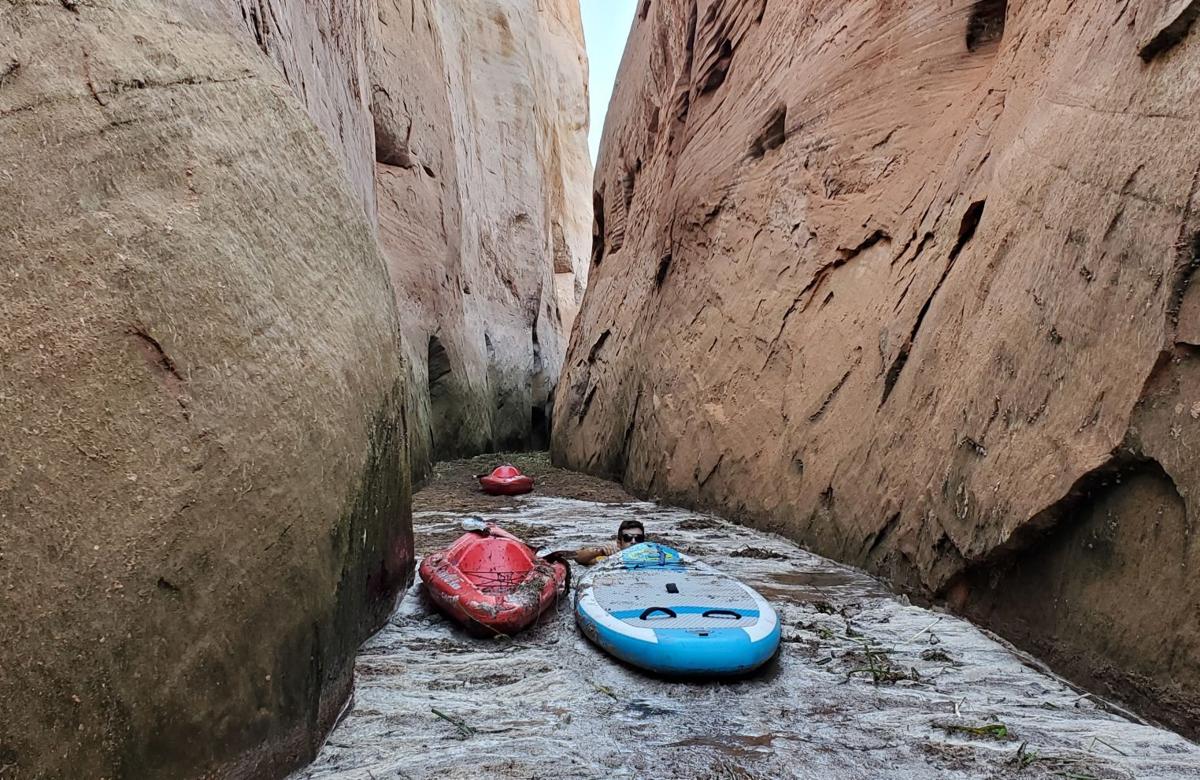 A Kentucky woman was found dead at Lake Powell this weekend after authorities say she was caught in a flash flood.
Heather Rutledge, 43, was hiking with her husband and three sons in the Labyrinth Canyon area in Page when they encountered the flooding that caused Rutledge to drown.
The family was able to locate Rutledge and attempted to perform CPR, but were unsuccessful, according to the Coconino County Sheriff's Office.
Unable to move Rutledge's body, the family made their way back to a boat they had rented in order to find help, according to sheriff's officials. They discovered that the boat had been damaged and was immobile.
The victim's family eventually made contact with a local boater in the area who was able to tow the family and the rental boat out of the canyon.
The group then encountered a National Park Service boat that transported the family to Antelope Point Marina, where rescuers were preparing to locate Rutledge, according to sheriff's officials.
The department says the recovery operation was later postponed until the next day, citing concerns related to darkness, weather conditions and the possibility of another flash flood. On Sunday morning, sheriff's deputies returned with park rangers to Labyrinth Canyon by boat to attempt to locate Rutledge.
According to sheriff's officials, rescuers encountered flood debris that prevented them from kayaking through the remaining portion of the canyon. Rutledge's body was eventually recovered by rescuers who had to swim through the heavy debris.
The victim was transferred to Wahweap Marina before the Coconino County Medical Examiner's office took custody of the body and transported it to Flagstaff for further investigation.
Sheriff's officials did not make available any further information, but reminded visitors to check the forecast before entering a canyon area. Flash floods have the ability to start many miles up a canyon and can travel quickly.