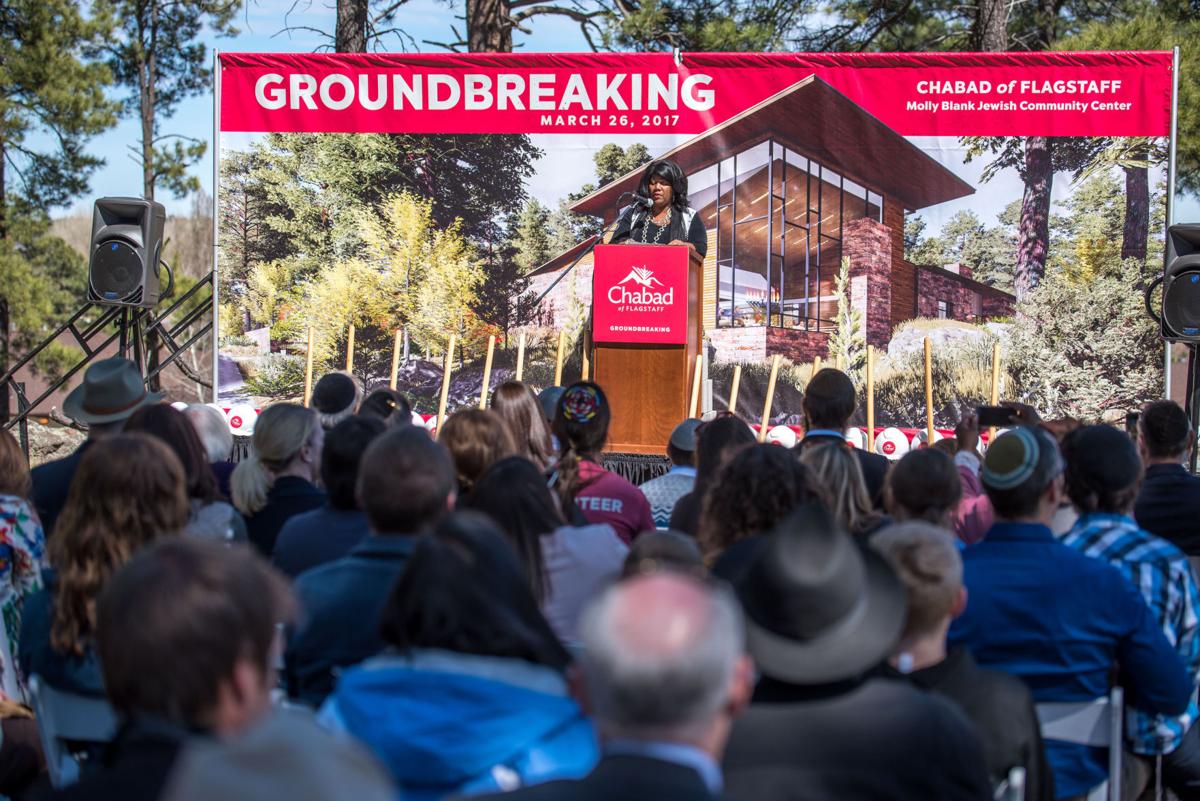 On Sunday, March 26 the Flagstaff Jewish community gathered for the groundbreaking of the Molly Blank Jewish Community Center and Chabad of Flagstaff's new home. Hosting a synagogue, social hall, gourmet kosher kitchen, student and youth lounge, library, classrooms, outdoor terraces and mikvah, the center will serve the needs of the growing Jewish community of Flagstaff.
You have free articles remaining.
"This is the beginning of a new and exciting era for the Flagstaff Jewish Community," said Rabbi Dovie Shapiro, who co-directs Chabad of Flagstaff along with his wife Chaya.
The celebratory community groundbreaking event included activities and entertainment including music, bounce houses, crafts and food. The building site is located at 930 W. University Ave.
Chabad of Flagstaff offers Jewish education, outreach and social service programming for families and individuals of all ages, backgrounds and affiliations. For more information, visit jewishflagstaff.com.