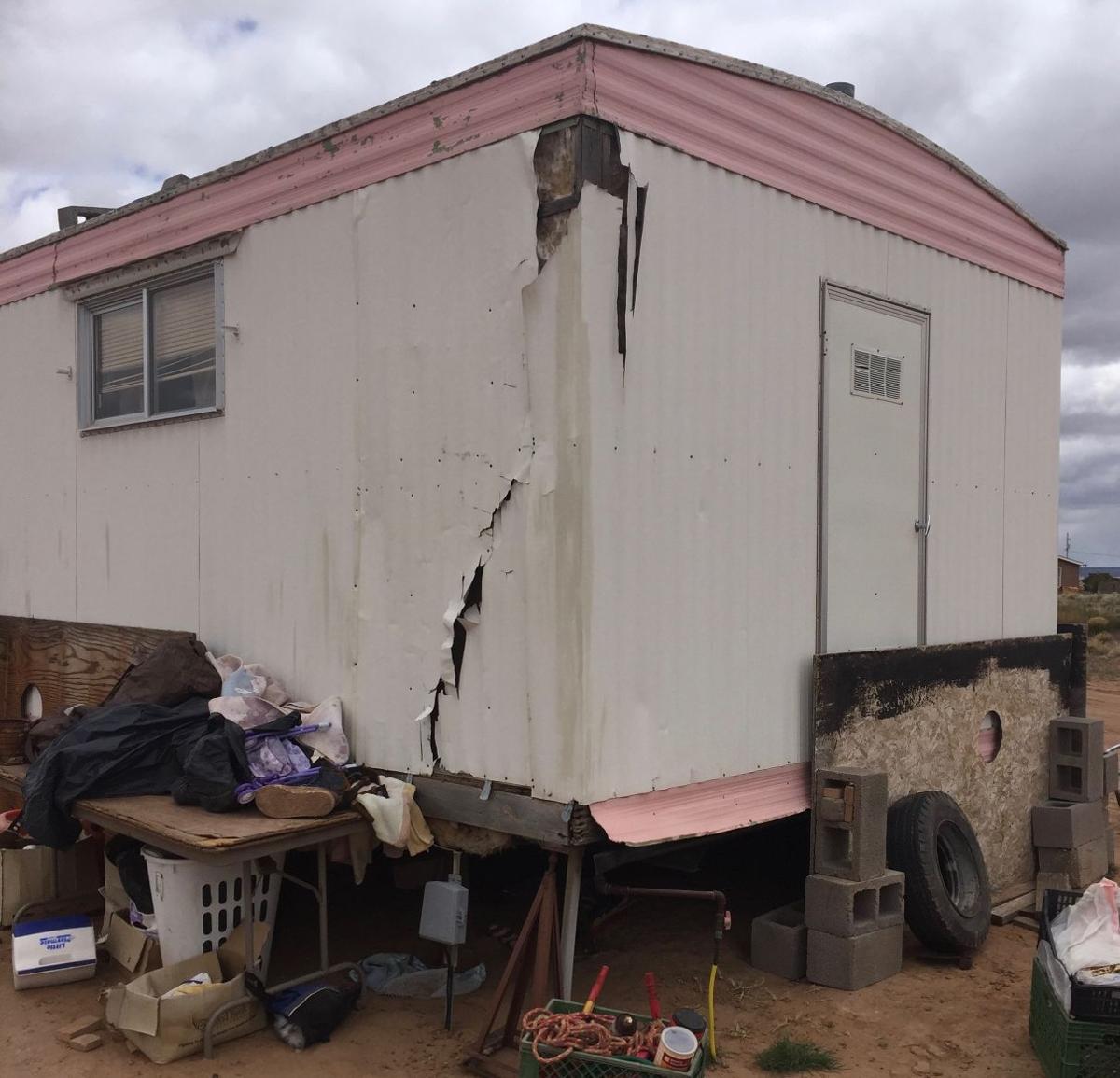 Arizona Public Service has partnered with Red Feather Development Group, a nonprofit organization, to weatherize homes on the Hopi Reservation. Work has begun on several homes and will continue through the summer months.
Red Feather is a nonprofit that currently partners with members of the Hopi, Navajo and Northern Cheyenne communities to develop and implement solutions to their housing needs.
On the Hopi reservation, a weatherization project got underway May 12 in Shungopavi Village at the home of a family of five. A 7-foot rip in the siding of the family's 2-bedroom mobile home happened over a year ago, but money and the ability to repair it was a struggle for this family. The family pays upwards of $500 a month to heat their trailer during winter months because of the high cost of propane and numerous air leaks.
Red Feather makes basic interventions such as replacing insulation and installing weather stripping as a part of the APS Weatherization Program. Red Feather also assesses larger needs the home may have such as repairing dry wall and replacing windows, and puts a plan in place to make those repairs for a complete solution through their Native Home Repair Network program.
Eli Chamberlain, lead weatherization consultant and Red Feather crew manager, said, "We rarely see more than a 20 percent reduction in air leakages in most Flagstaff homes. An air leak on the Hopi reservation that can be reduced by 56 percent is something to get excited about."
To learn more about Red Feather, its Do-It-Yourself Weatherization workshops and the APS weatherization program, go to Redfeather.org or call the Flagstaff office at 980-440-5119.