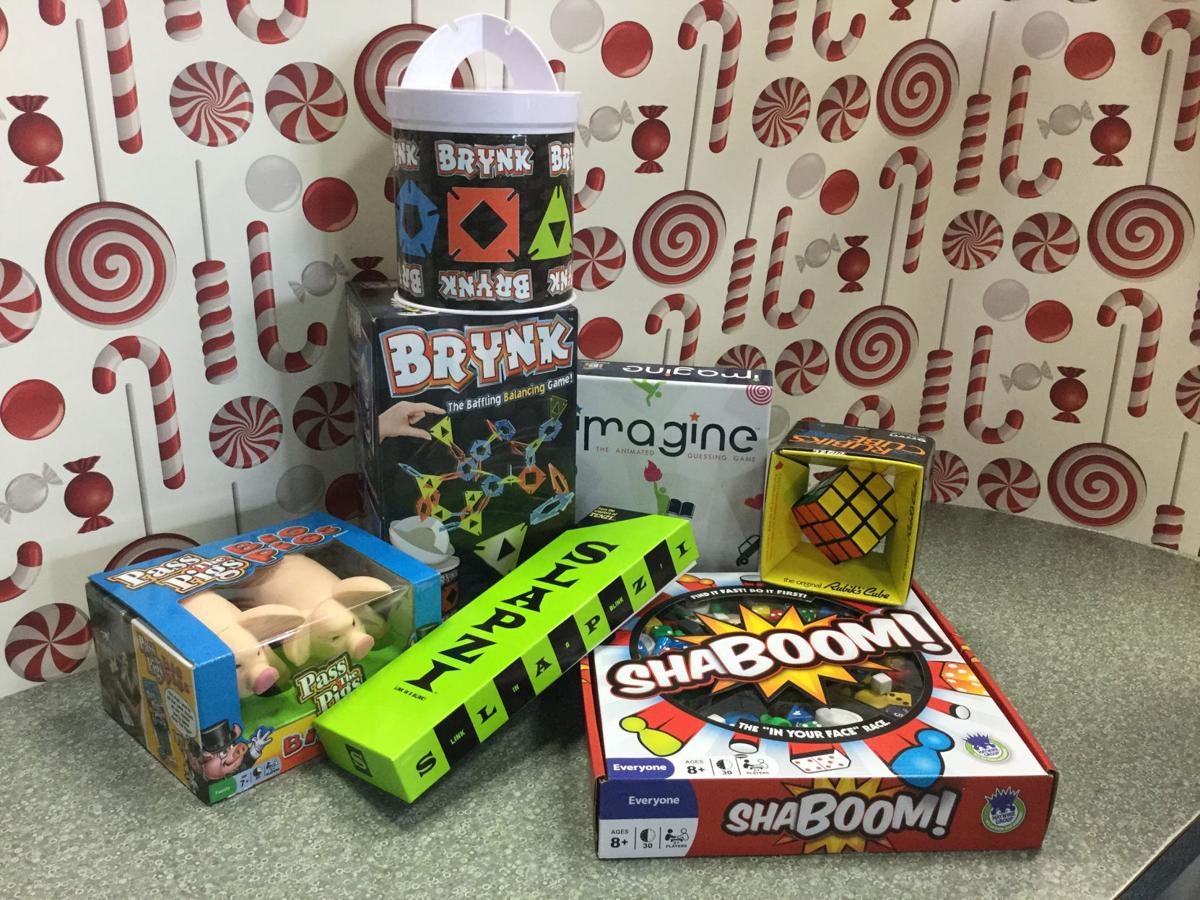 Over the holidays, households around Flagstaff spent late nights problem-solving global pandemics. Some of the finest scientists, researchers and medics huddled around their living room tables to battle a world on the brink of human extinction, eventually curbing community outbreaks, developing a vaccine and curing deadly infections.
Unfortunately, their efforts only managed to save citizens living in a tabletop world from a make-believe sickness. Some may find it strange, but these families found escape from COVID-19 by taking control of a fictional outbreak in the popular board game "Pandemic" -- creating memories and putting their problem-solving and critical-thinking skills to the test.
While "Pandemic" has become a hit for local board game retailer Cab Comics, customers have turned to all types of board games to pass the time during stay-at-home orders, owner Cory Bushnell said. In fact, Bushnell had to expand the comic shops arsenal of games to cater to demand.
When pandemic restrictions began last spring, Bushnelll said he did not have the same selection he does now -- for instance, he did not carry any options for younger players. That all changed when customers began to ask for games that a toddler could play. The pandemic was an opportunity to reevaluate the type of products Cab Comics carried, Bushnell said.
"I would usually order much more card game options or stuff for groups," Bushnell said. " Now I order more types of board games."
Over the summer -- when restrictions were at their peak and children were off for winter break -- Bushnell turned to social media to highlight board games. Not only was it a unique way to engage with customers stuck at home, but it provided a needed boost in revenue for the comic retailer.
"I would put things out there so people knew there was more to do than just play on their iPad or watch shows," Bushnell said. "I wanted to bring the family dynamic back home, and not necessarily focus on the college kids that had been my focus for so long."
Cab Comics saw more families over the summer than they would in a typical year, which gave the retailer a unique opportunity to revitalize their kids section, whether comics or tabletop games.
While plenty of board game retailers around the country have reported a spike in sales, it has been more of a give and take for Flagstaff sellers, as noted by both Bushnell and Micheil Salmon, manager at Flagstaff Bookmans. Because Bookmans and Cab Comics can no longer schedule in-person gatherings for the dedicated tabletop gamers, the average customer looks a little different.
Popular RPG games requiring regular meetups, such as Dungeons and Dragons, are on hold for many players, at least when it comes to gathering in-person. Salmon, who has many friends in the RPG community, said he empathizes with the hobbyists who can longer gather. They are missing an important piece in their social lives, he said.
Salmon said some of his "super serious" board game customers are coming in less often, as they may not have roommates or family in town to play with. These dedicated gamers are having a harder time finding other hobbyists, as many popular meetups hosted by businesses around town are no longer scheduling gatherings.
However, isolating at home has not been all bad for board game lovers, Bushnell said.
Many are rediscovering the forgotten joys of sitting around the game table, or perhaps, discovering them for the first time. He said this can only lead to growth in the industry, and added that the experience a good board game brings is invaluable to local families, especially during a year where there aren't as many options to pass the time. This extends to roommates or college students, who can no longer go out on a Friday night.
"I try to push more cooperative games when people come in. You don't want to have animosity toward your friend or member of your family," Bushnell said. "It is fun to sit down and face the board together."
One product that has been flying off the shelves are collectable Pokémon cards. For reasons not entirely known by Salmon or Bushnell, the pandemic has brought a surge of interest to the international franchise -- especially for those who may have just collected the product, but now have time to sit down and learn to play the game.