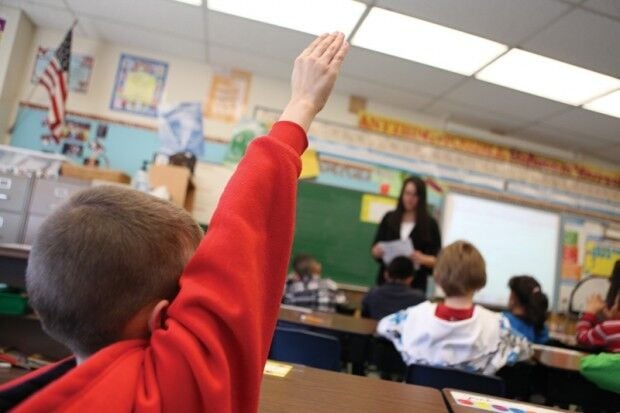 I spent decades proudly serving in Army intelligence. Our job was to collect data and analyze it in order to inform decision-making and to find solutions to whatever challenges we faced.
Now, facing a national childhood obesity crisis, the data tells us that modernizing and improving our nation's school and summer meals programs has never been more important—especially in the midst of COVID-19.
As our state and our nation persevere in the face of the pandemic, this health emergency has been a sometimes-painful reminder of the fragility of some of the most fundamental elements of our society.
There's nothing more fundamental than the need to eat healthy food on a regular basis.
Yet, that was a problem faced squarely by our nation's young people even before the adoption of pandemic-related restrictions. Now, with schools out indefinitely, another obstacle stands between our children and their ability to access nutritious, healthy food, such as fresh fruits and vegetables.
That concerns me as a citizen, but it also troubles me as a retired general and a member of the military-leader group Mission: Readiness. That's because obesity is currently the top medical disqualifier that prevents potential recruits from joining the armed forces. Overall, 71 percent of recruiting-aged young people are ineligible for military service, which has a potentially damaging impact on our long-term national security. Mission: Readiness has been sounding this alarm for more than 10 years.
A recent research report from Mission: Readiness underscores this point. The report, entitled "Bridging the Summer Meals Gap" illustrates the crucial importance of Congress adding funding for school and summer meal programs, adapting meals to incorporate available foods to serve balanced, nutritious meals, and supporting innovation to expand options for meal service to reach more kids. All of these are powerful tools in the fight against childhood obesity.
These tools are so important because children all-too-frequently find themselves living in food deserts (areas where affordable, healthy food is scarce) and food swamps (areas where cheap, nutrition-poor food sold at places like convenience stores is plentiful). Lacking reliable, affordable access to healthy foods can create food insecurity in these children.
Food insecurity is a form of malnutrition that comes from lacking consistent access to healthy foods. Malnutrition, including malnutrition that manifests as obesity, stops people from living productive lives, including preventing them from serving in the military if they so choose. Programs like the Summer Food Service Program (SFSP) help children get the balanced, nutritious meals they need to prevent malnutrition. If we modernize and invest in this program, we can help put more children on track to achieve their potential in whatever path they choose.
Here in Arizona, state, local, and private nonprofit partners are already working together to improve summer meals through innovation. The Arizona Department of Education created the upLIFT Program to provide information and resources to school nutrition professionals about how and what to feed students who participate in school meals programs. This includes guidance to help schools offer meals that are more appealing visually and include ingredients that are familiar to kids, making it more likely for students to consume these more nutritious, balanced meals.
My hope is that Congress can help build on our state's success, and replicate it in other states, by prioritizing and increasing funding for technical assistance provided by the USDA to summer meal preparers. Adding more funding for technical support and training meal preparers will help ensure that kids in Arizona and across the country can access balanced, nutritious meals through the duration of COVID-19, as well as in future summers.
To improve the health of our children in the short- and long-term, and to help strengthen national security, investments in and modernization of programs like SFSP will be absolutely critical.
Lieutenant General (Ret.) Richard Zahner, U.S. Army, is a member of Mission: Readiness and lives just outside Flagstaff.