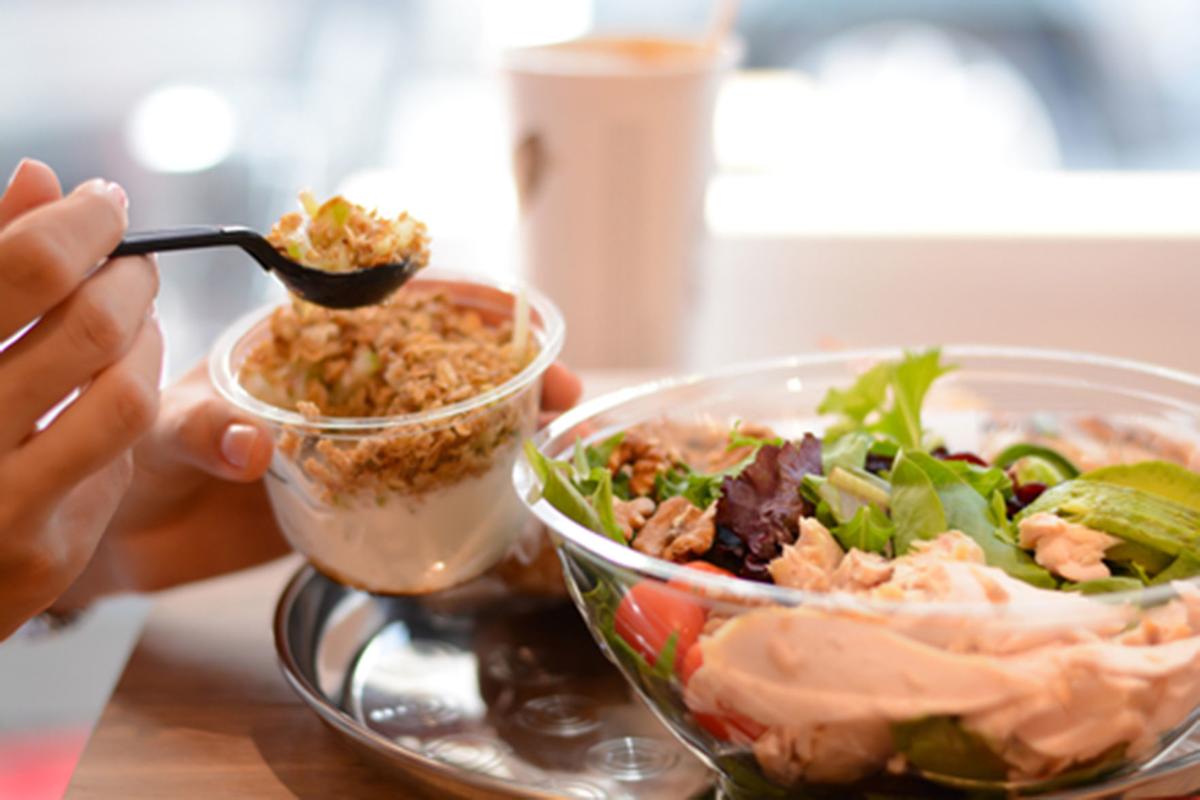 The end of the school year is just around the corner and the Hunger Free Alliance of Greater Flagstaff is looking for volunteers to help staff their Summer Cafés.
The Summer Café program provides free breakfast and lunch from June 3 to Aug. 8 to children under the age of 18 at 10 different locations around Flagstaff and three locations outside the city limits, said Ceara Chirovsky, a community engagement manager for St. Mary's Food Bank, one of the Alliance's members. 
This year, the Alliance is hoping to encourage people to volunteer to not only help serve food but to provide entertainment and activities for the kids, she said. 
This year, five sites are offering $4 meals for parents in an effort to have parents or relatives meet their kids for lunch or breakfast.
The food is free to any child under 18 and families are not required to show proof of income for their child. 
The program kicks off with an event from 2 to 5 p.m. June 3 at Bow and Arrow Park, 3701 N. Cochise Dr.
June 5 to July 26 Tuesday through Thursday
Lunch 11:30 a.m. to 1 p.m.
**Kinsey Elementary School
June 6 to June 29 Monday through Friday
7:30 a.m. to 8:30 a.m. breakfast
11 a.m. to 12:30 p.m. lunch
Flagstaff Boys & Girls Club
June 11 to Aug. 3 Monday through Friday
8 a.m. to 9 a.m. breakfast
11:30 a.m. to 1 p.m. lunch
June 5 to July 27 Monday through Friday
7:30 a.m. to 8:30 a.m. breakfast
11 a.m. to 12:30 a.m. lunch
June 4 to Aug. 8 Monday through Friday
**Killip Elementary School
June 5 to July 5 Monday through Friday
7:30 a.m. to 8:30 a.m. breakfast
11 a.m. to 12:30 p.m. lunch
June 5 to July 20 Monday through Friday
11 a.m. to 112:30 p.m. lunch
June 6 to July 27 Monday through Friday
7:30 a.m. to 8:30 a.m. breakfast
11 a.m. to 12:30 p.m. lunch
June 13 to July 27 Monday through Friday
7:30 a.m. to 8:30 a.m. breakfast
11 a.m. to 12:30 p.m. lunch
*Flagstaff Unified School District Family Resource Center
June 4 to July 26 Monday through Thursday
8:30 a.m. to 9:30 a.m. breakfast
11:15 a.m. to 1:30 p.m. lunch
**Leupp Elementary School
June 5 to June 28 Monday through Thursday
7:30 a.m. to 8:30 a.m. breakfast
11 a.m. to 12:30 p.m. lunch
June 5 to July 12 Monday through Thursday
7:30 a.m. to 8:30 a.m. breakfast
11 a.m. to 12:30 p.m. lunch
*Highlands Fire Department
June 11 to July 27 Monday through Friday