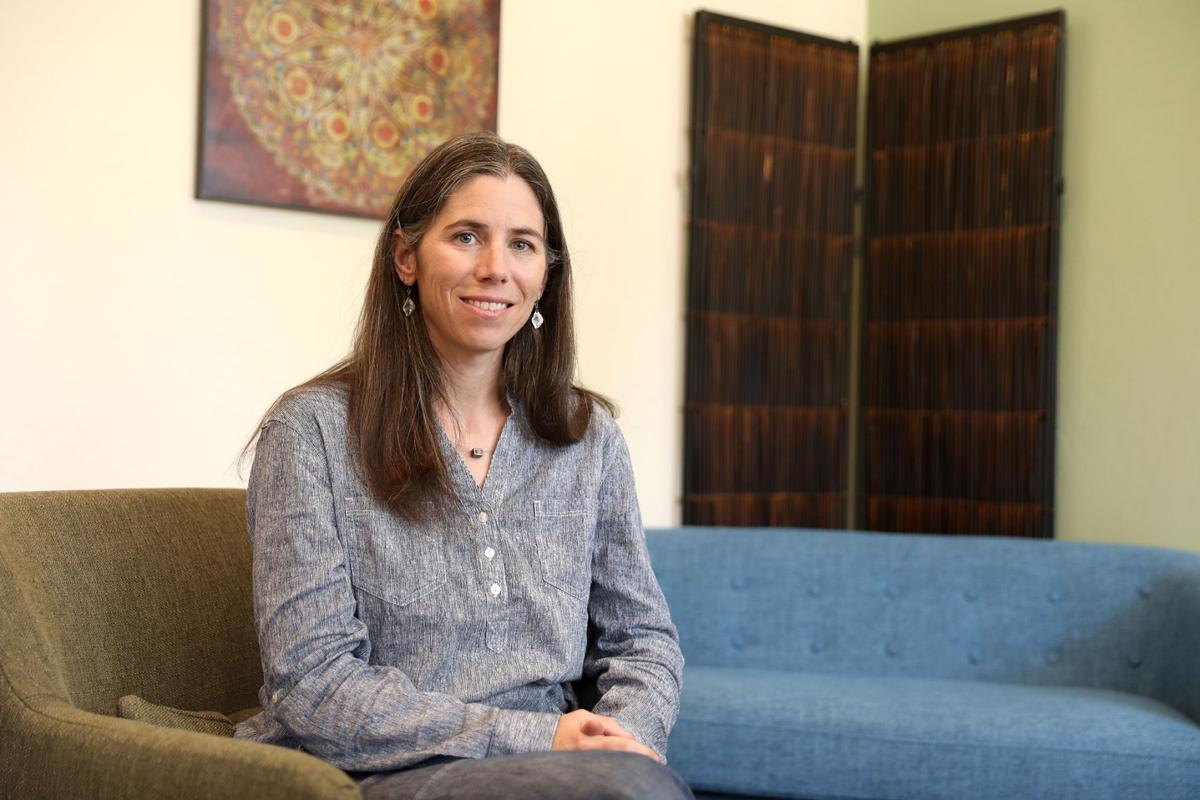 Clinical psychologist Genie Burns established her Flagstaff private practice at a time of great need for the young clients she primarily supports.
"Children pay attention to things. They pay attention to the news, to current events going on around world, what's going on in our country," said Burns, who specializes in child and adolescent therapy, as well as psychological testing.
She said the children she has worked with over the last year have not only had high levels of anxiety for the future, but also overall higher frustration, sleep disturbance and other behavioral irregularities as they react to larger changes occurring around them.
Burns, her husband and their two children moved to Flagstaff in July from Evansville, Indiana. The relocation was actually a return — they previously lived in Flagstaff six years ago when Burns was a graduate student, conducting disability tests and evaluations for experience.
In October, Burns opened PATHS, Psychological and Therapeutic Healing Services, to continue to provide such testing services, as well as to help address the local need for mental health support for children. She serves those ages 6 to 18.
"What I've learned in Evansville, the hospital I came from, we were on a four-month to six-month wait to see people. Kids were being declined. There's just not that many child psychologists or those specializing specifically in helping children. And I found there's a good waitlist here, as well. I've been getting calls from other practitioners in the community and when I talk to parents I'm hearing the waitlist is just so long in places," Burns said.
Burns' approach is to use play to get to the heart of the problem, especially for younger kids who, through tools like sandboxes or puppets, are able to share their real-life situations.
"A lot of times, the language of children is play. Their cognitive ability to put words to their feelings comes at a later time, so it's working through their play," Burns said. "Then, once I gain rapport and trust with the child, I can say, 'I wonder if this has ever happened to you, or have you ever felt this way?' And then it's processing those feelings."
As the COVID-19 pandemic continues, Burns suggests families work to maintain schedules as best as they can, limit their children's access to news outlets and spend time together during meals and fun activities as simple as a walk around the neighborhood.
Mostly, she encourages parents to answer their children's questions, even the difficult ones about current events.
"Validate those feelings for them, like, 'I know this is a hard time for you, I would like to answer your question and I'm going to do the best that I can.' I think that can go a lot way with helping kids understand that their parents are there for them," Burns said.
In addition to more traditional therapy, Burns is also a registered children's yoga teacher and is certified in ecopsychology, treatment through increased closeness to nature, and outdoor mindfulness.
Ease of access to nature is one of the primary reasons Burns wanted to establish a practice in Flagstaff, which she said has much more to offer her clients than the small courtyard that was available at the urban hospital where she used to work in Indiana. She currently offers mindful outdoor experiences, which she describes as a "nature immersion experience," for adults.
"I'm really, really a big believer in the power of nature and the benefits that everybody can receive from being out in nature. And that's kind of where I want to go," she said.
Most of her clients meet her in her office just off East Butler Avenue, where there is enough room to social distance, but she is also offering telehealth services. She has worked with about 20 clients since the business opened and expects PATHS to grow as she is paneled with insurance companies. As she grows, her goal is to become a resource for local families through therapy, mindfulness experiences and other support services, such as a new parent group she is offering.
"There's so much opportunity for working with different people from different backgrounds and really, I like helping people. I like being a sounding board for some people when seemingly life can be so chaotic, having that person that there's and something to rely on has been very beneficial for my growth as a practitioner, as well," Burns said.