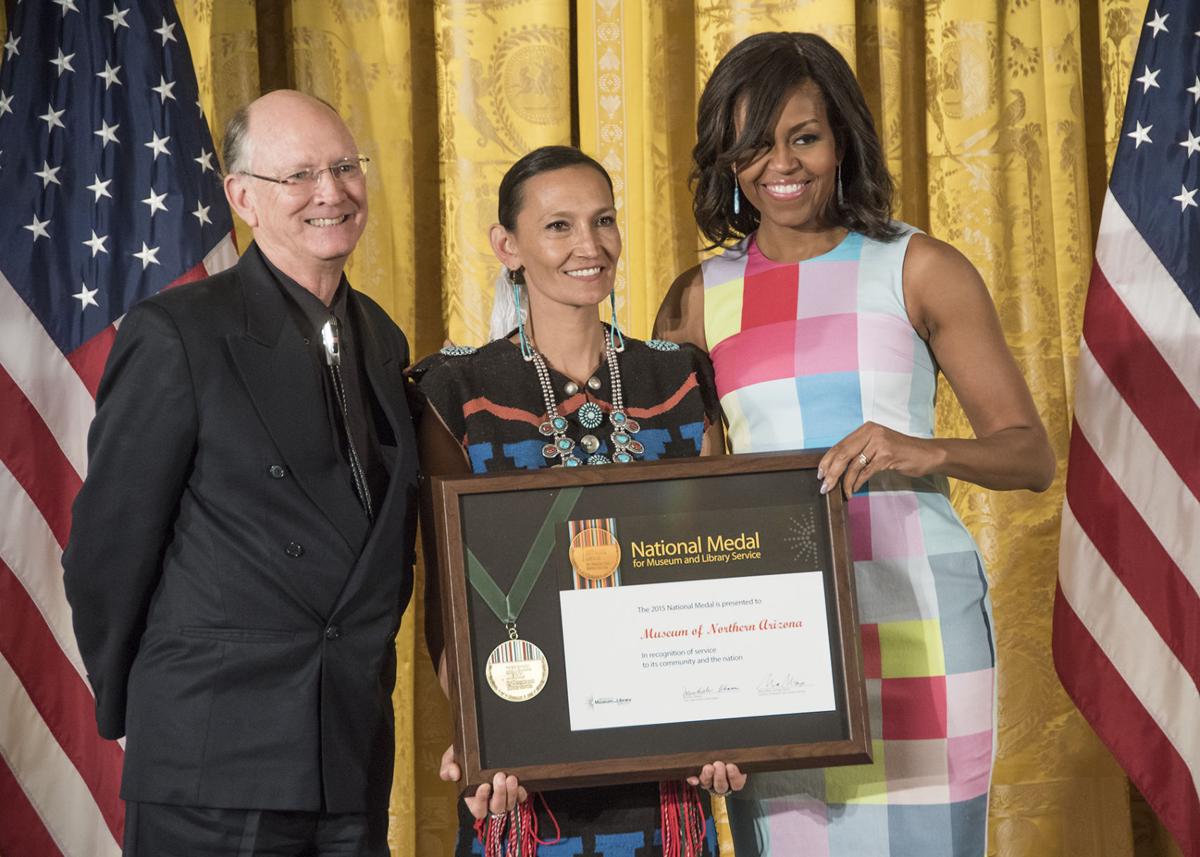 America has never stopped being great.
"It is 'we, the people,' who make our nation great. It is 'we, the people,' not some faceless government, who choose to invest in ourselves and our culture," said Darren Walker, President of the Ford Foundation, at the annual Nancy Hanks Lecture on Arts and Public Policy at the Kennedy Center.
He speaks for us all. "If we see ourselves as great, we must invest in that which makes us great, things that the GDP has never been able to measure: Investments that make 'we, the people' richer, better, more complete human beings. We must invest in our ambition, in our aspiration, in that American spirit of ingenuity and sense of imagination that has always propelled this great nation forward. This is not time for a poverty of imagination in our country."
Yet, the White House proposed eliminating funding for the National Endowment for the Arts (NEA), National Endowment for the Humanities (NEH) and the Corporation for Public Broadcasting(CPB) in its budget blueprint for Fiscal Year 2018. As we prepare to fight that proposal with our allies in the U. S. Congress, we can certainly talk about the numbers.
The combined resources of the NEA, NEH and CPB total less than one-tenth of one percent of the federal budget, roughly equivalent to what Americans spend on lip balm, and would fund less than five hours of military spending, according to famed astrophysicist Neil deGrasse Tyson.
Understanding our history and our differences as people through the arts and humanities builds stronger communities where economic vitality flows. From Yuma to Window Rock and Douglas to Kingman, arts and humanities flourish thanks to support from the Arizona Commission on the Arts and Arizona Humanities, both partially funded by NEA and NEH.
From its inception in 1967, the Arizona Commission on the Arts has energized an ever-growing community of artists and arts organizations. Arizona Humanities has been enriching our culture life with annual grants in communities all over our state for nearly as long. Today, direct expenditures by nonprofit arts and culture organizations account for nearly $300 million annually, and employ about 12,000 citizens.
Arts Commission and Humanities grants usually require matching funds from private sources; so, the awards spur local investment, as well as additional retail, hospitality and tourism spending. De-funding NEA and NEH, will have a significant negative impact on the quality of arts, culture and life in Arizona.
The argument that government funding of the arts is too high and generates too little return simply doesn't work either when you consider the broader, deeper impact on us as human beings.
This issue is not about numbers. It's about that incredible spirit of imagination, drive, creativity and comfort that every one of us has experienced at some time in our lives. Did you ever sing in a choir, visit the library, appear in your school play, enjoy a ballet or museum exhibit, watch your kids at a school holiday pageant, knit a sweater for your grandson or even carve a duck decoy in your garage?
Everyone participates in the arts and humanities at some level. Everyone knows some history, has read a book, played in a band or simply strummed a guitar or attended a lecture. The arts and humanities help define our communities and promote rational, civil society based upon democratic ideals, humanistic discourse and engagement with the arts.
Arts and humanities make us human.
The impact of arts and culture on our kids is undeniable. A major study on education found that students exposed to cultural institutions "like museums and performing arts centers, not only have higher levels of engagement with the arts but display greater tolerance, historical empathy, as well as better educational memory and critical thinking skills."
Defunding both NEA and NEH will make Arizona communities less vibrant.
America is still great, and access to arts, culture and the humanities and the experiences they provide make a great America even greater. We need the arts and humanities in Arizona.
Let your elected officials in Congress – and your friends and families – know how you feel about the impact of the NEA and NEH on the very fabric of our country and our state.
Robert G. Breunig is President Emeritus, Museum of Northern Arizona; Brenda Thomson is Executive Director, Arizona Humanities; Thomas H. Wilson is President, Arizona Citizens for the Arts.