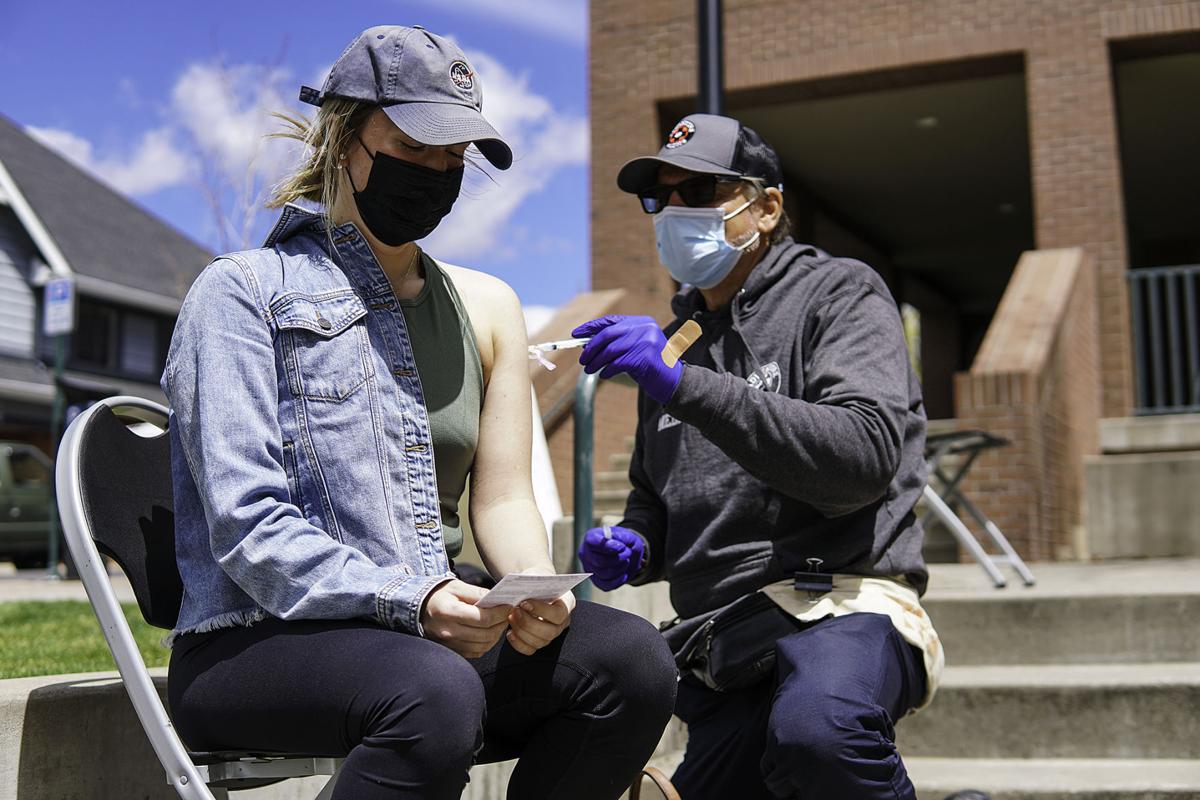 Coconino County's latest dashboard data report, released Friday, shows it has moved to a high rate of community transmission, and the report is also the first to reflect changes in the county's COVID-19 data reporting.
The indicators Coconino County's Department of Health and Human Services are using to determine the level of community transmission have changed to "align with the CDC community transmission thresholds and the County Schools Report," according to its website. These factors are "total new cases per 100,000 persons," and the "percentage of Polymerase Chain Reaction (PCR) tests that are positive" over the past seven days.
The new indicators are similar to two of the benchmarks CCHHS had previously used that were labeled "cases" and "percent positivity" on the previous chart. Previous reports also used the incidence of COVID-19-Like-Illness (CLI) in county hospitals to determine the level of community transmission. CLI is still listed in the report and has increased over the previous week from 2.4 to 3.3%.
The other change in the community transmission metrics is that CCHHS has added a new high-transmission category. The previous chart had divided benchmarks into minimal, moderate or substantial levels, with thresholds needing to be met for two consecutive weeks before moving to a different risk category.
Using the previous metrics, last week's report put Coconino County at a moderate rate of community transmission, with each of the benchmarks falling into a different level (CLI was minimal, cases moderate, and percent positivity had moved into substantial). When the CDC released its new guidance on Tuesday, the map listed Coconino County as having a substantial rate of transmission.
According to their July 30 dashboard data report, Coconino County is now at a high rate of community transmission.
The number of cases per 100,000 people is currently at a substantial transmission rate of 98.9 -- only 1.1 away from the high transmission rate of 100 cases per 100,000 or greater. The percentage of positive PCR test results is 11.1% and is in the high transmission category. This is a little lower than last week's positivity yield of 11.6%.
The county dashboard data report also now has an updated weekly hospitalizations graph that is broken down into age groups, with the total numbers being marked above each bar.
Hospitalizations of COVID patients have risen in Coconino County over the past four weeks. Deaths due to COVID-19 in the county have remained low, however, with the last reported being one the week of June 19. The proportion of these in the 20-44 age range have also been rising, with that group accounting for a slight majority. Ages 65 and older show a larger part of these cases than in previous weeks, as do those younger than 20. People between the ages of 45 and 54 consistently show the smallest percent of hospitalizations, according to the graph.
CCHHS plans to provide a COVID-19 update at Tuesday's Coconino County Board of Supervisors meeting.