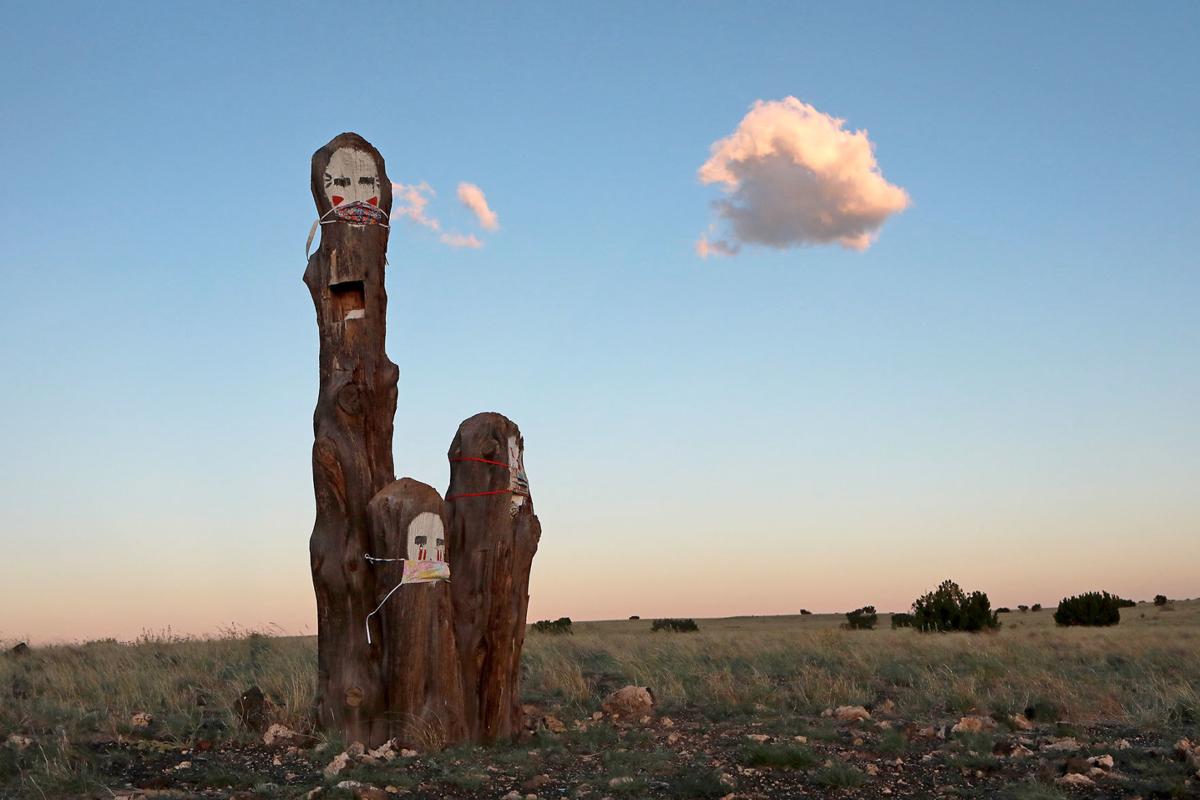 Coconino County is continuing to break its records for COVID-19 cases as transmission of the coronavirus increases.
The last two weeks have seen the greatest increases in number of positive cases since the outbreak started: at 180 cases the week of June 14 and 273 cases last week, according to reports by Coconino County Health and Human Services (CCHHS). An additional 60 new cases were reported Monday and 17 Tuesday.
Flagstaff saw its highest number of cases two weeks ago when it outpaced tribal communities, the leader in case count throughout the outbreak, by more than 20 cases in a single week.
Coconino County Epidemiologist Matt Maurer said he expects even more cases in the coming weeks, including in Flagstaff, as the transmission level continues to increase.
"The COVID-19, SARS-CoV-2, virus is just now starting to truly circulate within our community and it's important to do all we can to prevent that spread," Maurer said, urging the public to wear masks and practice social distancing — and to avoid areas where it is not possible to do so.
Because this virus hasn't circulated in Coconino County before, Maurer said the team determines the level of circulation using past data on respiratory illness like the flu, which sees spikes similar to COVID-19.
For the 2019-20 influenza season, which began the week of September 29, CCHHS calculated 1,258 cases -- though additional cases have not been calculated since March, when testing was stopped due to COVID-19. Flagstaff accounted for nearly half of the recorded cases last year, followed by Tuba City at 16% and Page at 13%, and flu cases overall have been increasing steadily over the last five years.
Spikes in flu cases this year varied between about 80 and 150 cases per week, with the week of January 11 seeing the most cases per week at 148. Previous years have seen weekly spikes up to 158 cases in February 2017.
Maurer said more than 40 cases is generally considered widespread transmission for influenza in Coconino County.
Statewide, the Arizona Department of Health Services defines widespread influenza as seeing large numbers of laboratory-confirmed cases in three or more regions. To date, ADHS has reported more than 36,000 flu cases statewide, with the largest spikes occurring in late January and early February at about 3,000 cases per week.
ADHS considered COVID-19 to be widespread in Arizona on March 26, when cases had been confirmed in 12 or more counties. The state surpassed 3,000 new COVID-19 cases a day on June 17.
"As we see cases coming in every day, we see workplaces, we see congregate settings and we see areas where people are gathering and this virus is easily transmitted in those settings. That's where we can really understand that we have an increased transmission pattern," Maurer said.
He added that those who are spending time out in public, as well as those traveling to the area from throughout the state, without following guidance are contributing to the increased transmission of the virus.
"We've all seen it everywhere," Maurer said of those not wearing masks or distancing themselves from others. "That's one of the big reasons for this."
In response to the statewide surge, Arizona Gov. Doug Ducey on Monday shut down bars, movie theaters, gyms and water parks and banned groups larger than 10 at swimming pools.
In an effort to identify more existing cases, the specimen collection site at Fort Tuthill continues to collect more and more samples from individuals seeking COVID-19 testing, reaching upwards of 250 people in a single day last week. A week earlier, the collection site was averaging about 150 samples a day.
Concerned about COVID-19?
Sign up now to get the most recent coronavirus headlines and other important local and national news sent to your email inbox daily.