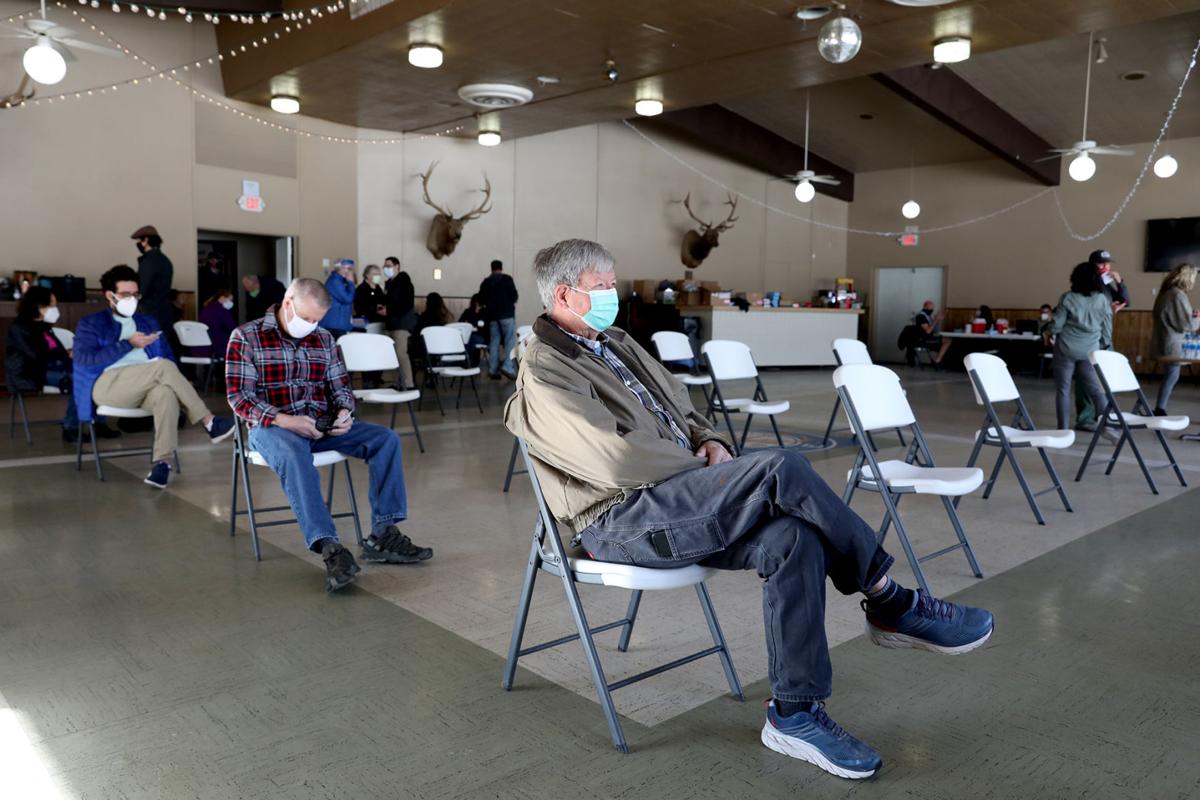 COVID-19 vaccine eligibility in Coconino County has been extended to all Phase 1b groups, including all remaining essential workers.
Coconino County announced Sunday afternoon the Fort Tuthill vaccination site, and partner vaccination sites, would begin opening appointments to the remaining Phase 1b groups effective immediately. Phase 1a and Phase 1b priority populations continue to be eligible for the vaccine.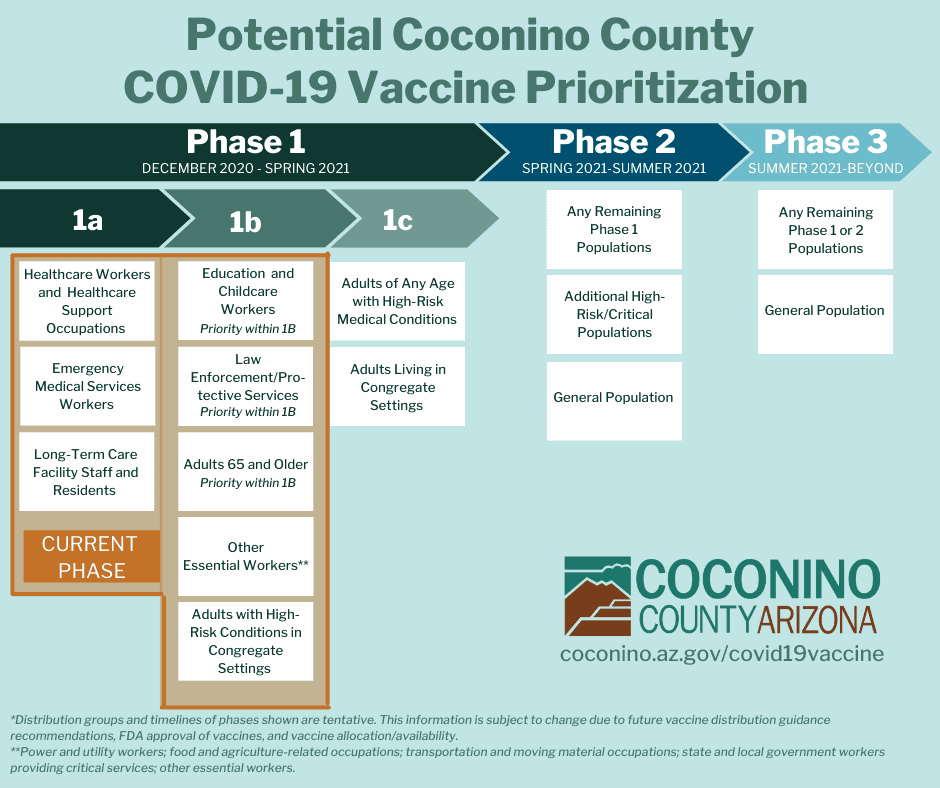 Groups that are now eligible to receive the vaccine include adults with high risk medical conditions living in shelter or other congregate living settings, power and utility workers, those with food and agriculture related occupations, transportation and material moving occupations, state and local government workers that provide critical services for continuity of government, and other essential workers such as business and financial services, supply chain for critical goods, funeral services and critical traders.
According to a calculation presented to the Coconino County Board of Supervisors last week, about 36% of the county's population, or 35,888 people, fall into this final section of Phase 1b. It is the largest group, followed closely by the nearly 32,000 people comprising the Phase 2 group.
In a news release Saturday, Kim Musselman, director of Coconino County Health and Human Services (CCHHS), said after several weeks of vaccinating Phase 1a and 1b priority groups, the county and its partners had several hundred vaccine appointments available this week.
"In line with our commitment to vaccinating our community as quickly and equitably as possible, Coconino County made the strategic decision to move to eligible populations within Phase 1b to ensure vaccine continues to be administered as expeditiously as possible," Musselman said.
According to the Arizona Department of Health Services, 35,040 vaccine doses have been administered in Coconino County as of Monday. Of those individuals, just over 8,000 have received two doses and are fully vaccinated against COVID-19.
Appointments are required to receive the vaccine, as well as proof of eligibility — either proof of occupation such as a paystub, employment badge, a letter from an employer, or a driver's license or ID displaying date of birth. The county has announced that those without proper identification may be turned away.
There is no cost to receive the vaccine; however, individuals with insurance should bring their insurance card. No one will be turned away for lack of insurance. Individuals ages 65 years and older and those without internet can call the COVID-19 Information Line at 928-679-7300 for help with registration, which is available at www.coconino.az.gov/covid19vaccine.
COVID-19 cases
Coconino County recorded an additional 124 COVID-19 cases over the weekend, bringing its total to 15,855. There have been 281 deaths.
Over the last four weeks, countywide case numbers have decreased by 67%, said Coconino County Epidemiologist Matt Maurer late last week. Flagstaff has similarly seen a decrease in cases by about 68% over the same time period.
The county reached a peak in weekly case counts the week of Jan. 9, when it recorded 1,285 new cases, the highest weekly case count since the pandemic began.
In CCHHS' latest weekly report for the first week of February, the highest decrease of cases in the Flagstaff area for the previous week was in the 86004 and 86005 zip code areas, which saw 15% and 16% decreases, respectively.
The week's largest increase was in the 86011 area, associated with the Northern Arizona University campus, which saw a 140% increase in cases. As of Friday, NAU reported it is managing 111 confirmed positive cases of on- and off-campus students.
In other areas of the county, Page saw the largest decrease in case numbers at 42%, while Williams saw the highest increase at 120%.
COVID-19 testing has decreased by 40% over the last four weeks and in a presentation to the Board of Supervisors last Tuesday, Musselman also reported a decrease in the number of individuals responding to the county's contact tracing efforts, a trend she described as concerning.
On some days, she said as many as 56% of people have been refusing these monitoring services.
"This is concerning to us because this is valuable information that we need to make sure we are tracking folks who have been exposed and who may develop symptoms so that there is accurate communication to those that may be at risk," she said.
Supervisor Matt Ryan, chair of the board, echoed her concerns and said he was sad to see these particular numbers.
"These are unique times. Tracing is a way to help us understand the dynamics associated with COVID. It's so important," Ryan said Tuesday. "So [we are] encouraging people to definitely help us out, respond to our staff. Help us so that we can help protect the community."
The monitoring team conducts its contact tracing efforts through 10- to 20-minute phone calls with symptomatic individuals, to attempt to pinpoint where they might have contracted COVID-19. The team also provides resources and information about the novel coronavirus, such as when and where it is best to get tested.
Maurer told the Arizona Daily Sun that the monitoring team has suggested there may be a fatigue within the community about the pandemic leading to this lower response rate, but so far, the team only has anecdotal information and is not yet sure if this trend has occurred earlier in the pandemic.