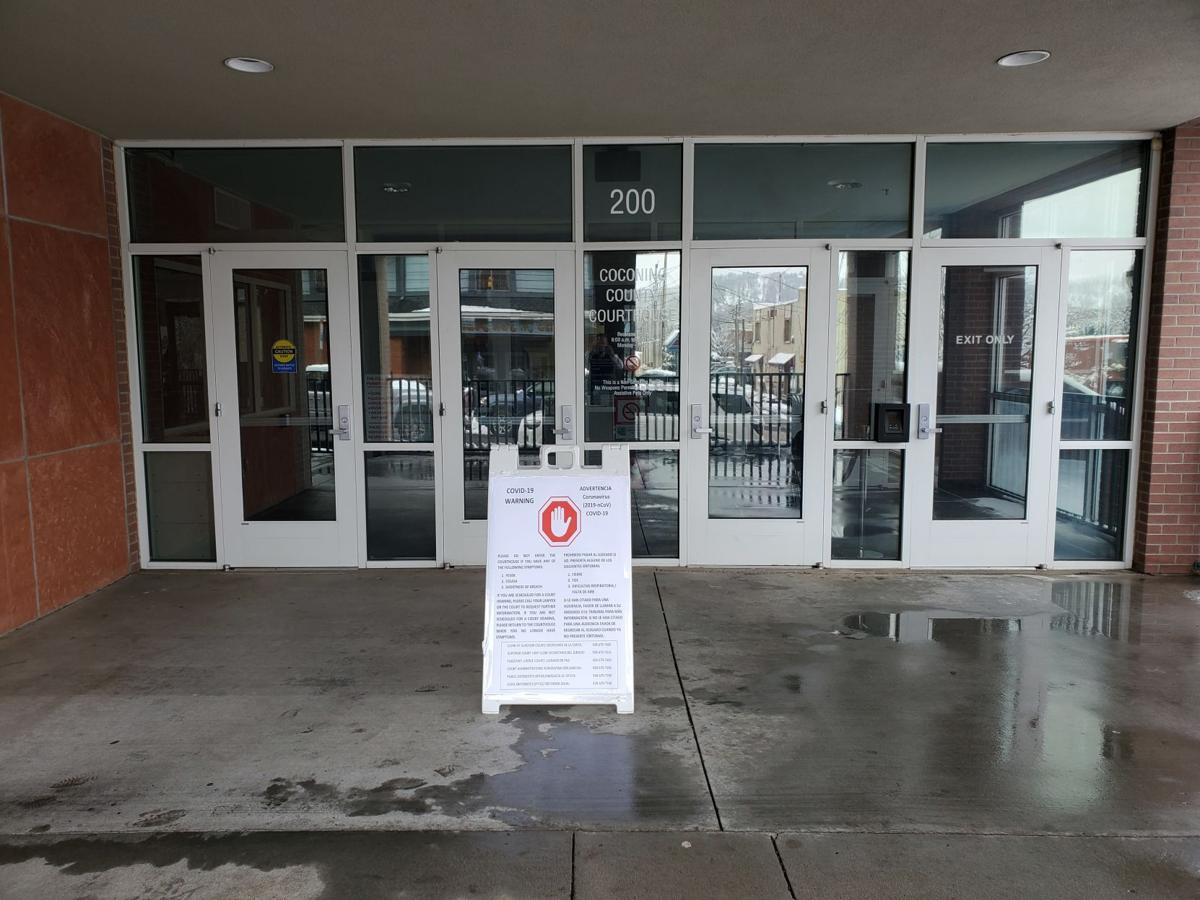 The Coconino County court system and jail have released around 50 inmates held on non-violent charges in light of concerns about the coronavirus spreading within the jail and possibly endangering the people of Flagstaff and Coconino County.
Presiding Judge Dan Slayton, along with other county judges, gave the court order to release inmates that were being held for non-violent crimes. Due to the high influx of people coming in and out of the jail on any given day, and the tight living conditions inside the jail, prisoners are at risk to diseases that spread easily like COVID-19, according to jail commander Matt Figueroa. The decision to rely upon summons instead of holding the inmates in jail frees up detention facility officers to better manage inmates who were booked on more serious accusations.
The decision to release inmates is just one example of the measures agencies are taking to avoid the coronavirus spreading through parts of the criminal justice system. Attorneys with the Public Defender's Office are working from home and filing cases online; the Coconino County Superior Court is relying heavily on video conferencing when appropriate; and Flagstaff Police Department is giving its patrol officers "disinfectant kits" to keep their patrol cars coronavirus-free.
"I don't think we've ever had this kind of issue, but I feel very confident about how at least our justice stakeholders, County Board of Supervisors, and how everybody is reacting and working together to meet the issues we're facing," Slayton said.
In order to better manage the jail population, Coconino County Sheriff Jim Driscoll and Judge Slayton discussed whether it would be possible to release around 50 inmates to reduce the jail population to closer to 400. Although the number fluctuates, Figueroa said having more detention officers per inmate helps them better oversee the population.
Figueroa also said detention officers always screen for sickness and travel history before booking inmates, but are now adding questions specific to COVID-19. He said on Thursday that no inmates have shown any symptoms that indicate someone has the coronavirus.
"The population that has already been quarantined doesn't have it, and the potential for them to come into contact with the virus, in my mind, would lessen because they're in a controlled environment," Figueroa said.
The Sheriff's Office has also said all non-essential personnel will be kept away from the facility, although family members can continue to video conference with current inmates using online services. Additionally, should any potential virus spread into the jail, Figueroa explained the jail is ready to utilize a quarantine strategy developed during the H1N1 scare more than a decade ago.
"We're trying to work collaboratively not only with courts, but with prosecutors, attorneys and law enforcement to figure out strategies to see what we can do for the primary reason to keep virus from spreading," Figueroa said.
The courts
While all bars have been ordered to close their doors and restaurants have transitioned to delivery or to-go services, Slayton said the criminal justice system cannot shut down.
On Thursday, Slayton signed an administrative order to undergo measures in the hopes of protecting court staff, attorneys, victims, defendants and their families from possibly contracting the coronavirus.
"The courts have to remain open," Slayton said. "We have to be available to hear all of our cases and cases that come in."
Slayton said he has given his bailiffs the authority to prevent people from entering the courthouse if they show symptoms similar to the coronavirus, although they will not screen people. Additionally, non-essential personnel will not be allowed to view any hearings, although journalists will be allowed.
Excluding cases related to adoptions and court-ordered child removal, most cases will likely be handled over video, telephone or be postponed. The court worked with the jail to set up a second, temporary video courtroom at the jail to allow the inmates to stay at the jail.
Additionally, Arizona Chief Justice Robert Brutinel issued a similar administrative order for the entire state stopping jury trials to avoid gatherings of over 10 people. People paying court fines will be asked to mail their payments, pay online or at a PayNearMe vendor.
Patrol units
The Flagstaff police have seen a reduction in crimes and calls for service as people have begun to stay indoors, Charles Hernandez, spokesman for the Flagstaff Police Department said.
"We'd hope to see that it would subside given there's more important things like virus and health safety," Hernandez said.
Although supplies are limited, the Coconino County Sheriff's Office and Flagstaff Police Department have both provided officers and deputies gloves, masks, hand sanitizer and bleach wipes to clean their patrol vehicles after every interaction.
Hernandez said there has been no final guidance to say whether officers will cite and release any or all non-violent offenders at this time, but officers currently are able to make that choice under current police regulations in instances of non-violent, misdemeanor crimes. Any person who commits a violent or felony crime will require being put in jail. Hernandez added that if anyone is detained who is symptomatic, Guardian Medical Transport personnel are always called to the scene to assess the person before taking them to the jail.
"That's the last thing we want to do is put someone sick into the jail when we need to get help at the hospital with whatever they may be suffering from," Hernandez said.
Slayton explained that going forward all agencies of the criminal justice system are continuing to meet often and discuss how to act moving forward.
"This crisis is very fast-moving target. It is creating issues that seem to move from one place to another rapidly," Slayton said. "What I've explained to the folks I'm with is my goal with my administrative order is to box [the crisis] in. I don't think you can hit a fast moving target directly on."