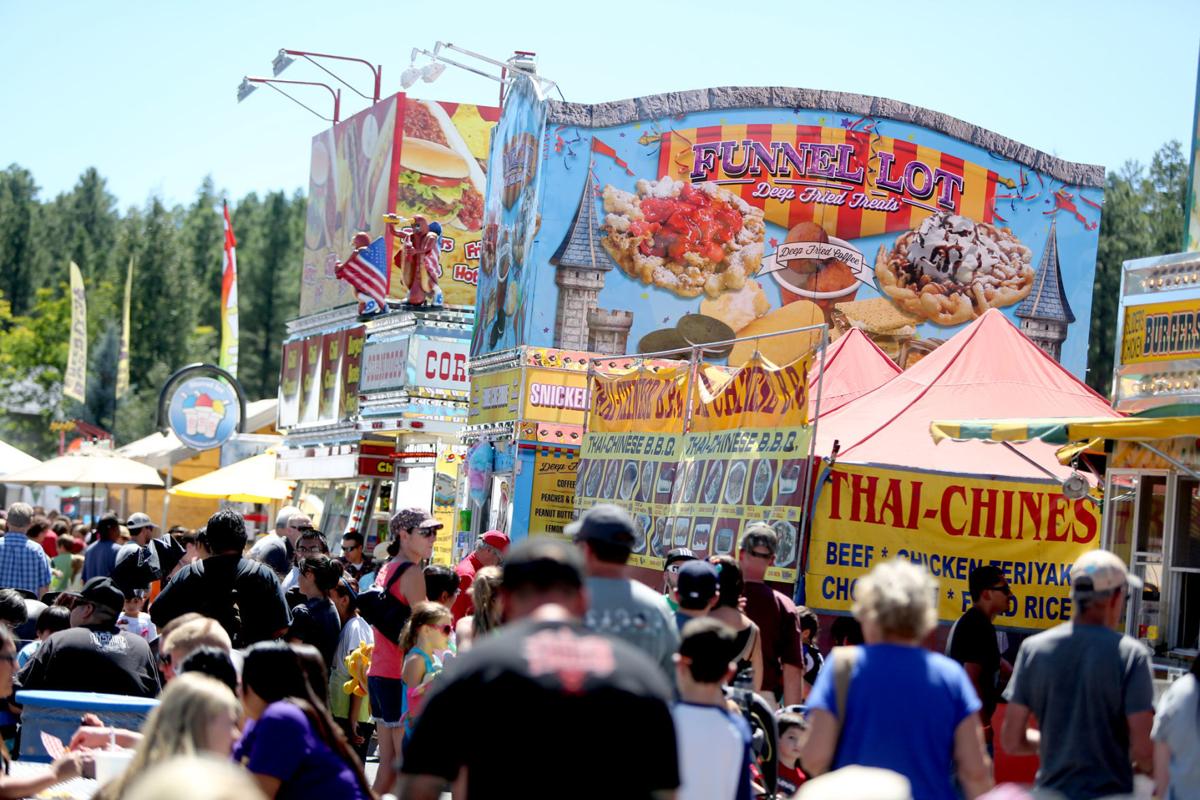 Instead of the traditional Labor Day carnival, food and live entertainment at Fort Tuthill, this year's Coconino County Fair will be modified to mitigate the spread of COVID-19, with the focus on maintaining 4-H and the livestock auction.
Fair manager Ricky Conway said although the County Parks and Recreation department has been preparing for this event since October, the team is still determining event specifics after receiving guidance from the Board of Supervisors last week on modifying the 71-year-old event.
The County attributed the changes to the large attendance — more than 40,000 people annually — as well as the distance attendees travel.
"The Coconino County Fair is a long-standing tradition that residents and visitors look forward to all year," said Coconino County Chairwoman Liz Archuleta in a statement. "We are excited about the possibilities to come out of the difficult decision to modify this year's event to focus on the 4-H exhibitors and junior livestock auction."
Conway said his hope is to have some in-person shows for 4-H, possibly with some spectators, but specific plans will be based on the status of the pandemic and social distancing requirements closer to September. Parks and Recreation will work with Coconino County Health and Human Services to finalize these decisions.
"Our goal is to provide a really great experience even in this modified fair year, but to do so we do need to balance the safety and health and wellness of the community as we plan this upcoming event," Conway said.
Currently, the carnival has been canceled and other in-person events apart from 4-H postponed, but the County is looking to open up virtual contests and competitions for community members to submit their creations, following the example of other Arizona fairs that used platforms like Facebook to manage entries when their in-person events were canceled due to safety concerns. The County is looking for sponsors and partners to help with the cost of hosting these modified traditions.
Conway said he is hopeful the online platform will encourage a new group of fairgoers who haven't previously entered something into the County Fair.
"I do think this year, being a modified fair will obviously have some impacts, but we'll get back to it. We'll keep growing," Conway said. "Right now the fair industry has a 'Fair Strong' campaign and that's the truth. The fairs are durable. They change over time with the times. If in 2021, there's still concern and we have need to modify operations to meet that concern, we'll do what we have to do. The Coconino County Fair is here to stay."