Although The Church of Jesus Christ of Latter-day Saints' Boy Scouts of America troops have until the end of the year to continue leading troops in the youth organization, northern Arizona has already seen drastic declines in overall troop participation, leading to closures that will redefine longstanding scouting traditions.
In May 2018, the church announced that it would be ending its century-long partnership with the Boy Scouts of America so its youth could participate instead in a more faith-based activity program starting in January 2020.
A joint announcement from the church and BSA cited the church's desire "to create and implement a uniform youth leadership and development program that serves its members globally."
About 70% of all Boy Scout troops in Arizona are LDS chartered. In the northern Arizona district, the percentage is higher, with 105 LDS troops and 22 community-chartered troops currently registered. In January, the region will lose more than 1,800 total LDS scouts unless some transfer to nearby community troops. Troop leaders in the area estimate that less than 10% will make this transfer, though.
Andy Price, scout executive of the Grand Canyon Council, which oversees all of Arizona except Tucson, said LDS troops in the region are still registered; however, many troops have already pulled back from scouting, causing ramifications to set in early.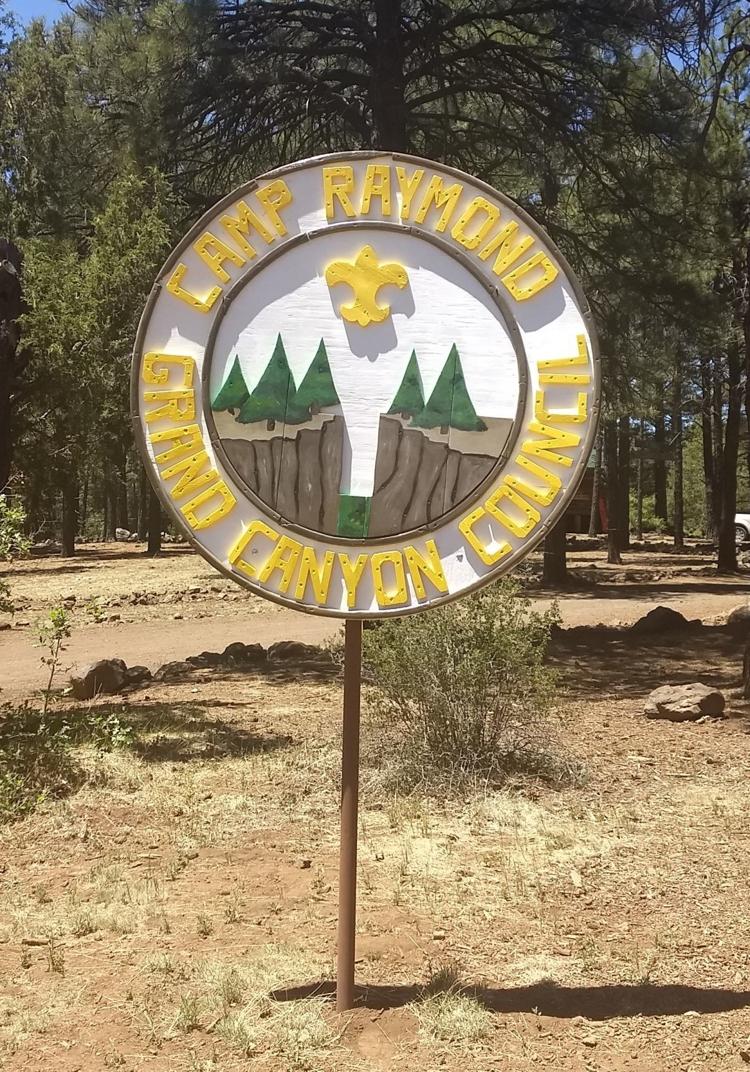 Camp Raymond
For the first time in 55 years, Camp Raymond 30 miles west of downtown Flagstaff will not be hosting its six-week scout summer camp, though it will continue to offer its other year-round programs.
Price said the summer camp was down by more than 3,400 participants from last year – a $700,000 loss in revenue.
"Camp Raymond had been largely utilized for the summer camp program by our LDS troops and other troops local to Flagstaff. With the loss of those LDS troops, I think it would be difficult to operate that summer camp again, but no decisions have been made yet," Price said.
Of the troops that enrolled in the camp prior to the closure, 86% have been transferred to Camp Geronimo in Payson, with the others seeking alternative options.
"Unfortunately, when you combine two camps, you have overlap and you fill the camp up. To switch to a different week to go to Geronimo when they had space wasn't possible, so I asked if we could just rent a campsite," Troop 7134 Scoutmaster Marc Braatz said.
His troop will partner with three other groups who were not able to transfer to Geronimo to put on their own "very full summer camp experience" with mountain biking, fishing and wilderness survival activities.
Fees to rent the space are less than the initial summer camp fees; however, they do not cover any meals or help from camp staff. The troops will have access to the campsite and shower house and but they would be required to bring their own certified lifeguards in order to use the pool and lake.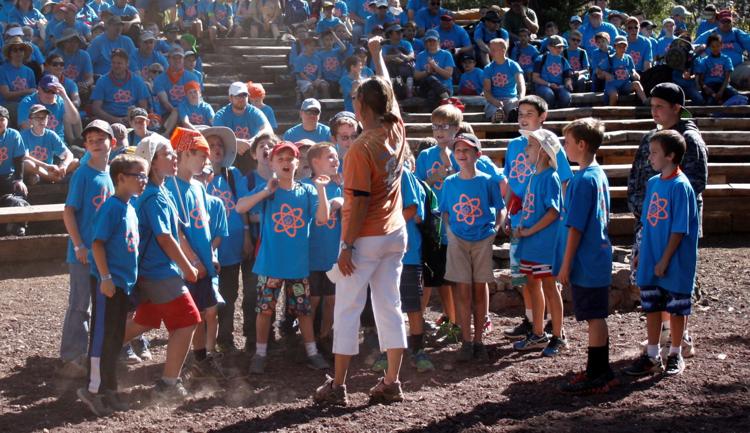 Camp Staff
Camp Raymond summer staff, like troops, were also transferred to Camp Geronimo or, in the case of 17-year-old Michael Cully, lost their jobs.
Camp Raymond was the location of Cully's first summer camp. Now an Eagle Scout, he worked at the camp for two years, at Geronimo for one year and had a job lined up for this summer to assist the Camp Raymond ranger. Now, though, he must seek a job elsewhere.
"I'm dealing with it. There's really nothing I can do about it," he said. "A lot of [the staff] lived in Flagstaff so to drive all the way to Payson to work for two and a half months was too much," he said.
Amy King, former program director at Camp Raymond, said the camp employed from 80 to 120 adults and youth each summer. Two of her sons planned to work at the camp this summer.
"The best part of Camp Raymond was the family atmosphere and the closeness that we were able to have with the staff, who really thought of the camp as their second family," King said.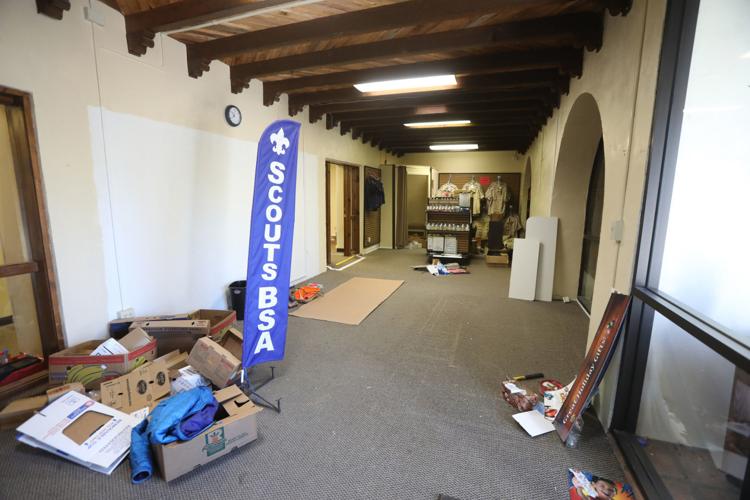 Store Closure
Just two weeks after the Camp Raymond closure was announced, the Cedar Avenue Boy Scout Store, the only one in northern Arizona, closed its doors after decades of operation.
Price said the facility had been losing $60,000 a year for the past several years and was unlikely to improve.
"We're not in a position to operate programs that don't make money right now," he said.
The store not only sold scouting and camping supplies, it also served as an official scouting office.
Lori McGaughey, former scout shop manager, said scouters could bring registration forms, fundraiser profits and all other official materials to the shop for processing. Now, though, everything will have to go through the Phoenix office.
"The store was a great resource to help scouting sustain itself in this community very strongly. Now that we have taken that resource away, it's going to be harder for volunteers to get involved and to stick with it," Troop 7033 Scoutmaster Scott Boynton said.
McGaughey said the extent of the loss became clear to her when local scouting families visited the shop on its last day of operation to say their goodbyes.
"I just hope the units can persevere and pull together and keep going, in spite of some challenges ahead," she said.
With the closure, McGaughey and another employee have lost their jobs. The council will maintain only one staff member in the region: the district executive, who will work out of their home.
A solution has presented itself, though, to replace at least part of the lost services.
Flagstaff Sports Exchange on Aspen Avenue received its distributor license to sell official uniforms and handbooks to local scouts. It will be the only outlet for all of northern Arizona, unless the council is able to find a retailer willing to participate in Prescott.
Katy Peterson, owner of Flagstaff Sports Exchange and former Girl Scout troop leader, said she has always had an affinity for children's outdoor programs and for hiring Eagle Scouts.
"I'm just honored to be a part of keeping the store alive. We thought this was a great collaboration to keep the scouting program supported in northern Arizona," she said.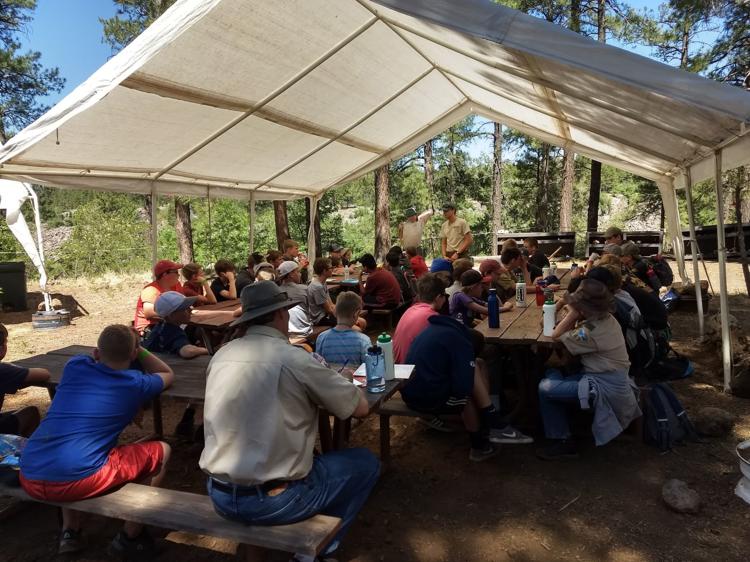 Additional Changes
In addition to a reduction of Boy Scout employees throughout the state, the council announced its closure of the Lake Pleasant Aquatics Camp in March for financial reasons.
With two summer camp programs canceled, Price said the council will now reevaluate all five of its Arizona camp properties. A decision about whether or not to sell any of the properties will be made by this fall.
Members of Boynton's troop, which visits Camp Raymond up to six times a year for various events, are hoping the camp will continue to operate, even if the summer camp program does not return.
"We're hoping that the council doesn't decide to close Camp Raymond as a facility. We're trying to advocate for why it would not be a good choice to close, but we're feeling very apprehensive that they're going to make a decision we're not going to like," he said.
Get local news delivered to your inbox!
Subscribe to our Daily Headlines newsletter.