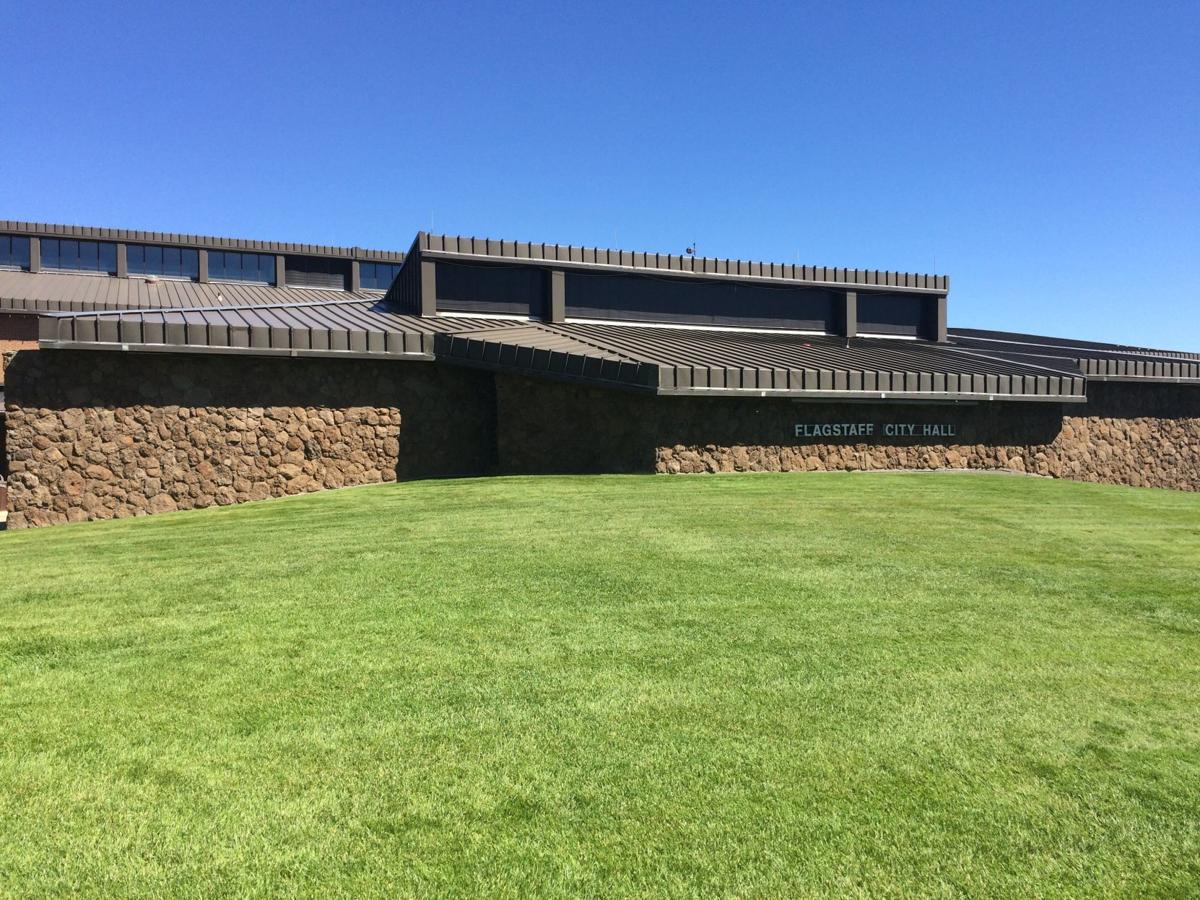 The City of Flagstaff moved from the "moderate" stage in its economic recession plan to the "significant" stage this week.
The move came as staff presented Flagstaff City Council with updated revenue numbers for this year and new projections for the upcoming fiscal year.
The city moved into the moderate level of the recession plan in April, which was triggered when projections showed city revenues dropping by 2%. That brought with it a general freeze on hiring except for certain positions and the ceasing of travel and nonessential training for staff members.
Large, nonessential capital purchases had also been delayed.
Moving to the significant recession level in the plan, as the council approved on Tuesday, brings additional measures including potential layoffs of staff and cutbacks on some city services.
In an email, city spokesperson Jessica Drum said although the council approved moving to the city into the next stage of the recession plan this week, it has not been determined what cuts may be needed.
"[The city's Budget Team] in coordination with city leadership will evaluate options to meet the necessary cuts to our budget. Identifying this next round of reductions will take time to develop and will be adaptable as we gain more data on the revenues," Drum wrote.
Whatever cuts are made, the move reflects new expectations that city revenues could drop as much as 10%, and City Manager Greg Clifton drew comparisons to the Great Recession for how the city might be affected.
And some councilmembers worried it could be even worse.
"My guess is things are going to be worse than what has been predicted by staff," said Councilmember Jim McCarthy. "Which means we need to be even more conservative with what we do with our money."
City Management Services Director Rick Tadder said because of how uncertain the future is, he and his team are basing their revenue projections for the next year on three different scenarios.
The first scenario depicts city revenues if there is an improvement in the economy before a potential spike in COVID-19 cases forces a second shutdown in the fall or next spring. In that case, Tadder said they expect the city to have a $3.3 million deficit when compared to the general fund dollars allocated in the current budget.
A second scenario outlines what could happen if the city does not see a spike and the economy is in a better position for recovery for the longer term. If that occurs, the city may see only a $2.7 million deficit compared to the next year's budget.
A third scenario outlines the consequences of a weak economy in the short term and a slow and painful economic recovery. In such a scenario, Tadder said the city could expect tourism revenues to be as much as 50% below prior years, with other revenue sources also below previous years. And that would mean a deficit in the general fund of as much as $6.4 million.
Still, both Tadder and Clifton noted that simply because money is allocated in the budget, that does not mean those dollars will be spent. Likewise, the very recession plan the city is moving farther into is able to augment the budget in order to reduce spending and eliminate those potential deficits.
Other than the general fund, Tadder said revenues for other funds are also projected to be hit.
The city's BBB tax, which is levied against hotel rooms, alcohol and restaurants, is expected to drop as much as 17%, about $1.6 million below previous expectations.
Transportation funds are expected to drop by 7.9% or about $1.5 million. That will likely mean delays for projects such as the Lone Tree Overpass, Tadder said.
Highway User Tax revenues are also likely to shrink as fewer people drive. This has already caused a delay in projects by the Arizona Department of Transportation to replace the culvert where the Rio de Flag flows under Route 66.
Additionally, ParkFlag is also already losing about $100,000 a month as parking remains free downtown.
Just this fiscal year, Tadder said the city is predicting revenues will come in $1.3 million below their previous estimates, and the money brought in through the city sales tax alone is down 32% in the fourth quarter.