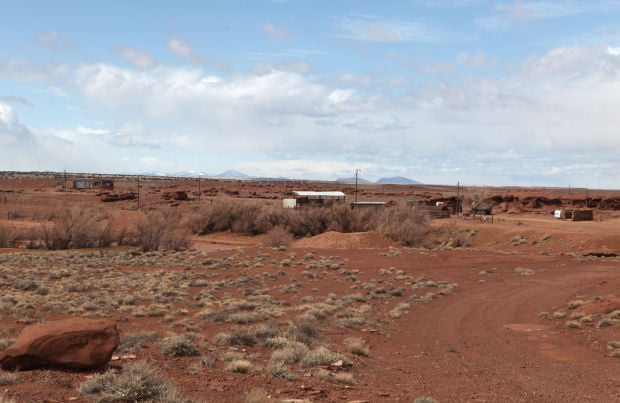 The City of Flagstaff filed an emergency temporary restraining order against Desert Mountain Energy on Friday. The order seeks to permanently halt drilling operations near Red Gap Ranch by the company for fear they could negatively impact groundwater in the area.
The city owns several parcels on Red Gap Ranch that were purchased in 2005 in order to secure and develop a groundwater pumping operation and pipeline.
In a media release, city officials said developing such an operation would benefit not only Flagstaff but all northern Arizona communities such as the Navajo and Hopi Nations.
But now, city officials are worried that drilling efforts in the area by Desert Mountain Energy could permanently damage the water quality of the city's municipal water supply.
In a media release from the company, officials with Desert Mountain Energy said they would fight the order in court and denied allegations their efforts were damaging groundwater resources.
"The city has erroneously suggested that [Desert Mountain Energy] is potentially engaging in fracking in the area. The Company denies this completely unfounded allegation," a statement on Monday by Desert Mountain Energy read.
The company is drilling wells to access helium and fossil fuels in the area and city officials worried the company may engage in fracking near Red Gap Ranch.
Desert Mountain Energy is targeting an area for drilling within 1.5 miles of the city's municipal water supply wells, according to the city.
"The city's future water security is reliant upon safe drinking water supplies imported from [Red Gap Ranch]," a city media release states. "The city intends to vigilantly defend its water rights and any actions that threaten the integrity of the regional water supply and its water quality."
Officials with Desert Mountain Energy said as of Monday, they had not been directly contacted by the city or received any official notification as to filing.
Officials said the company's drilling permits have been properly and validly issued, and Desert Mountain Energy is in full compliance with those permits. The media release from the company also said that, to the best of their information, all work to date in the area has not had, and cannot possibly have, any impact on the water supply to Flagstaff or the region and complies with all existing drilling laws and regulations within Arizona.
A hearing on the filing is scheduled for Wednesday, according to a city spokesperson.