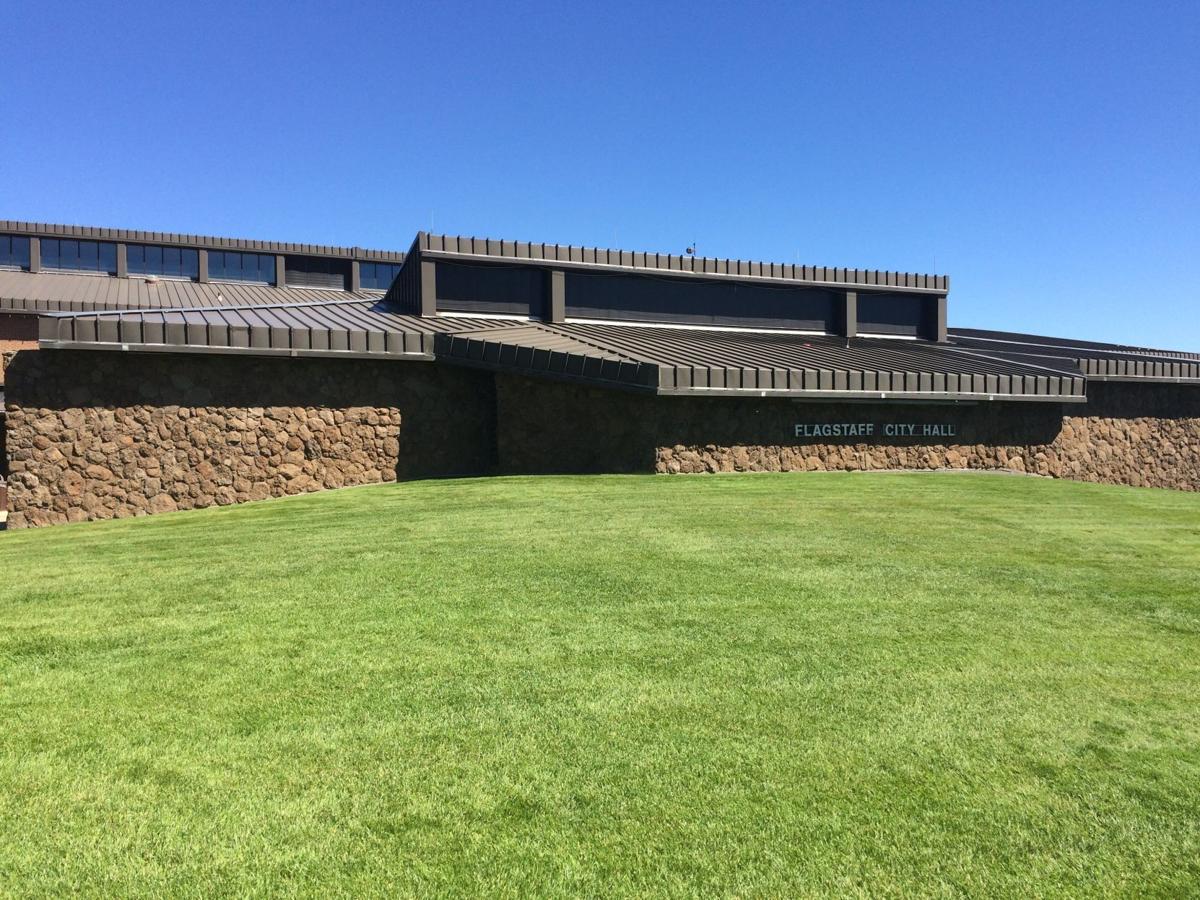 The fees placed on new developments by the city of Flagstaff could increase almost 300% this year.
The fees are designed to maintain the level of emergency services in the city as the community grows, and according to Flagstaff's Planning Director Tiffany Antol, those fees haven't increased in more than a decade.
Working with the help of a consultant, Flagstaff determined it would need to bring in more than $10 million simply to maintain the current level of emergency services over the next 10 years.
About $6.6 million of that would be directed to the Flagstaff Fire Department to pay for six additional firefighting vehicles and 8,000 additional square feet of fire station that the city will need over the next decade.
About $3.4 million would be directed to the city's police department to purchase 14 additional vehicles and 6,400 square feet of facilities. The money would also be necessary to purchase additional communications equipment.
To pay for all that, the fees placed on new construction and development would have to increase substantially. The development fees placed on a new two-bedroom, single-family home could go from a total of $548 to $1,334.
Of that, $892 would go to the fire department while $442 would be directed to the police department.
A multifamily development would be charged by the unit. In that case the fees placed on a two-bedroom unit would increase from $512 to $1,340.
Fees would also increase on new industrial, commercial and office spaces although, unlike residential buildings, the cost of those fees is determined by the square footage of the building. New fees would also be placed on assisted living facilities such as nursing homes and on hotels.
The new fee increases will be voted on in July and, should council approve them, they would be implemented by September. But the size of those increases was a concern of some on councilmembers when the issue was discussed on Tuesday.
Both Councilmember Charlie Odegaard and Vice Mayor Adam Shimoni expressed reservations about the fee increases and their effect on housing prices in the city.
"We're always talking about how we can make housing more affordable. This does not do that," Odegaard said.
In a letter sent to the Flagstaff City Council on Feb. 20, President of the Greater Flagstaff Chamber of Commerce Julie Pastrick also opposed the possibility of what she called a "massive" fee increase.
In the letter, Pastrick states the increased fees would only increase the cost of housing just as the council is looking to make Flagstaff a more affordable place to live. Additionally, the letter suggests the city should use the additional property tax revenue brought in by new developments rather than increasing fees.
"Now, more than ever, we must look for ways to encourage economic expansion with lower government fees and less regulations, not add to the current over-burdensome situation in which we find ourselves," Pastrick wrote.
One reason the proposed increase is so substantial is that the fees have not increased in more than a decade, Antol said.
The city is supposed to review the fees every five years so the council can choose to change them. But the past two times the council reviewed the fees, in 2011 and then again in 2014, it opted not to increase them but in fact to lower the development fees.
"Looking at our history over time, we have kept these fees low. We have kept them lower than our infrastructure improvement plans have maybe even called," Antol told council on Tuesday. "So when you try to go from a lower rate to maybe where the study is coming out at, it becomes now a 300% increase."
Flagstaff Mayor Coral Evans also reminded councilmembers that the fees had an important role in maintaining emergency services in the city as it expands in population.
As councilmembers consider whether the fees should increase, they will need to consider the trade off between keeping the current level of services or increasing the costs on new development.
"Is that level of service something that we want to maintain? Do we want to lower our current level of service as our city gets bigger?" Evans said. "Or do we actually want to add to our level of service to make sure that we have the appropriate personnel and equipment here for a growing city?"
Adrian Skabelund can be reached at the office at askabelund@azdailysun.com, by phone at (928) 556-2261 or on Twitter @AdrianSkabelund.